In the historic city of Québec, Les Fêtes de la Nouvelle-France is a longstanding summer tradition, celebrating the city's 17th-century heritage with costumes and dancing, food and demonstrations for several blissful days in August.
This year, the festival is adding a number of new attractions to its beloved roster of entertainments. oM caught up with Stéphan Parent, the festival's General Manager and Programming Director, to find out what's nouvelle for 2015.
A Barbecue Bash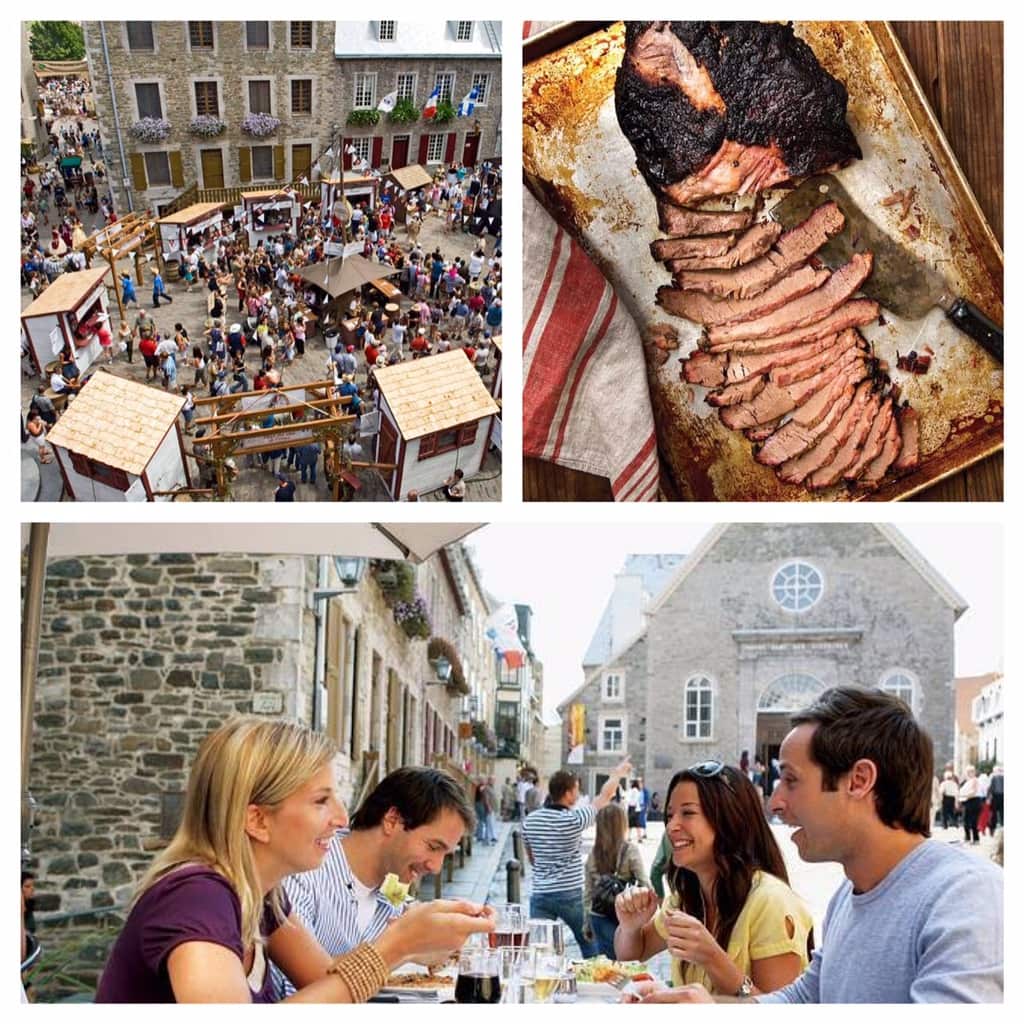 Although the official festival dates are August 5-9, this year it kicks off a day early with a special barbecue, French-Canadian style. Called Le Boucan, a historic French word for "barbecue," the event will begin at 4 p.m. with a demonstration of traditional cooking methods, followed by classic barbecue skewers: meat and fish, local bread with melted cheese (because, as Parent exclaimed, "In Quebec we love our cheese!").
With local "barbecue king" Max Lavoie and celebrity chef Raphael Vézina at the helm, the fare is sure to be divine and the setting, in Quebec's historic center, promises to lend this fête the feel of summer's best block party. Live music and classic cocktails courtesy of a mixology expert will round out the scene. Parent expects this event to attract a crowd of young adults. "We always have a lot of families, so Le Boucan is a way to show young adults how fun the festival is."
En Garde!

In addition to the usual demonstrations, festival goers can now quite literally get in on the action. Experts will be on hand to lead fencing workshops, teaching adults and children about the tradition and techniques of sword fighting (with all appropriate protections, of course!).
All Hail History
In its usual tradition of paying homage to the past, the festival will feature a re-enactment of the 1690 Battle of Québec—replete with soldiers, acrobats, and musicians—which will take place on Sunday, August 9, and end in fireworks.
Attendees can also look forward to history cruises on the Saint-Lawrence River, aboard the Goélette Grosse-île, the last wooden schooner built in Québec, which has been lovingly restored to take to the waters again. In addition to historic tidbits, sailors will learn some maritime techniques, such as knot tying.

A Night for Nobles
Those looking for a memorable night out will find it in Bal de la Noblesse, the Nobility Ball held on August 5 in the magnificent and historic Québec seminary. The costumed ball is a luminous array of music, dancing (with lessons in traditional dance), and a refined feast.
A Medallion ($10CAD in advance, $12CAD on site) provides access to most New France Festival activities. Special dinners are an additional charge. For more information on what to see and do in Québec, visit Québec City Tourism.
Where to Stay
Hotel Manoir Victoria places you steps from the festival action. The historic hotel recently underwent a major overhaul, and the result is striking elegance, with upscale rooms (from $189 CAD), an indoor pool and sauna, and the chic Chez Boulay bistro.
The streamlined and modern Delta Québec is simple yet comfortable, offering cheery guestrooms (from $159 CAD) and an elegant bistro with views of the Laurentian mountains.
Situated in a 19th-century building that once housed the National Bank of Canada, Hotel 71 offers a taste of luxury near Parliament Hill. From cool artwork to sweeping views, the hotel has a contemporary flair, and its sleek rooms (from $269 CAD) are equipped with iPod docks and Nespresso machines.
How to get there: Take Amtrak to Montreal, then transfer to VIA Rail Canada trains for Québec City. It takes approximately 14 hours, but the scenery is a summery dream.
Those seeking a more express route can fly. Continental flies non-stop from Newark in an hour and twenty minutes, or various airlines fly from LaGuardia and JFK (always with a stopover in Montreal or Toronto). From Jean-Lesage International Airport, a taxi is your best bet into downtown and should cost around $35. You can make your way around town riding the Ecolobus, which loops the city and runs on electricity. The funicular will give you an aerial view as you travel between the Upper and Lower towns.
For more info on New France Festival 2015, visit nouvellefrance.qc.ca.