After testing out these 15 products, we couldn't imagine diving into our summer adventures without them. 
The Catalina by Lo & Sons | $120

The Catalina had us at the secret bottom pocket. This dapper carrier fits everything that you (or Mary Poppins) could possibly need for a weekend getaway. (Also check out the new men's collection!)
Nau Slight Jacket | $155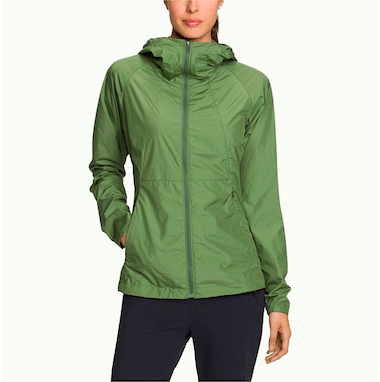 It's the chicest, lightest rain jacket that fits into a tiny carryable pouch, making it perfect for summer travel—especially bike getaways, with its reflective tape and large helmet-friendly hood. 2% of every Nau sale goes to their Partners for Change.
Major II White Marshall Headphones | $119
The super soft ear cushions and great noise-dampening capability make these sleek foldable headphones a solid investment.

Fjällräven Duffel No. 6 | $300

After testing the duffel out on several trips—by train, bus and plane—we'll likely never go back to the rolling suitcase ever again. No more lifting, dragging, or running over people's feet. This bag helps make traveling easy and stress-free.
Daniel Wellington Classic St. Mawes Lady Watch | $199

It's a sexy heirloom-worthy piece that carries a masculine yet feminine sensibility. The rose gold and brown leather always seems to complete any outfit and is sure to stand the test of time.
Giro Ride Halter Bib | $150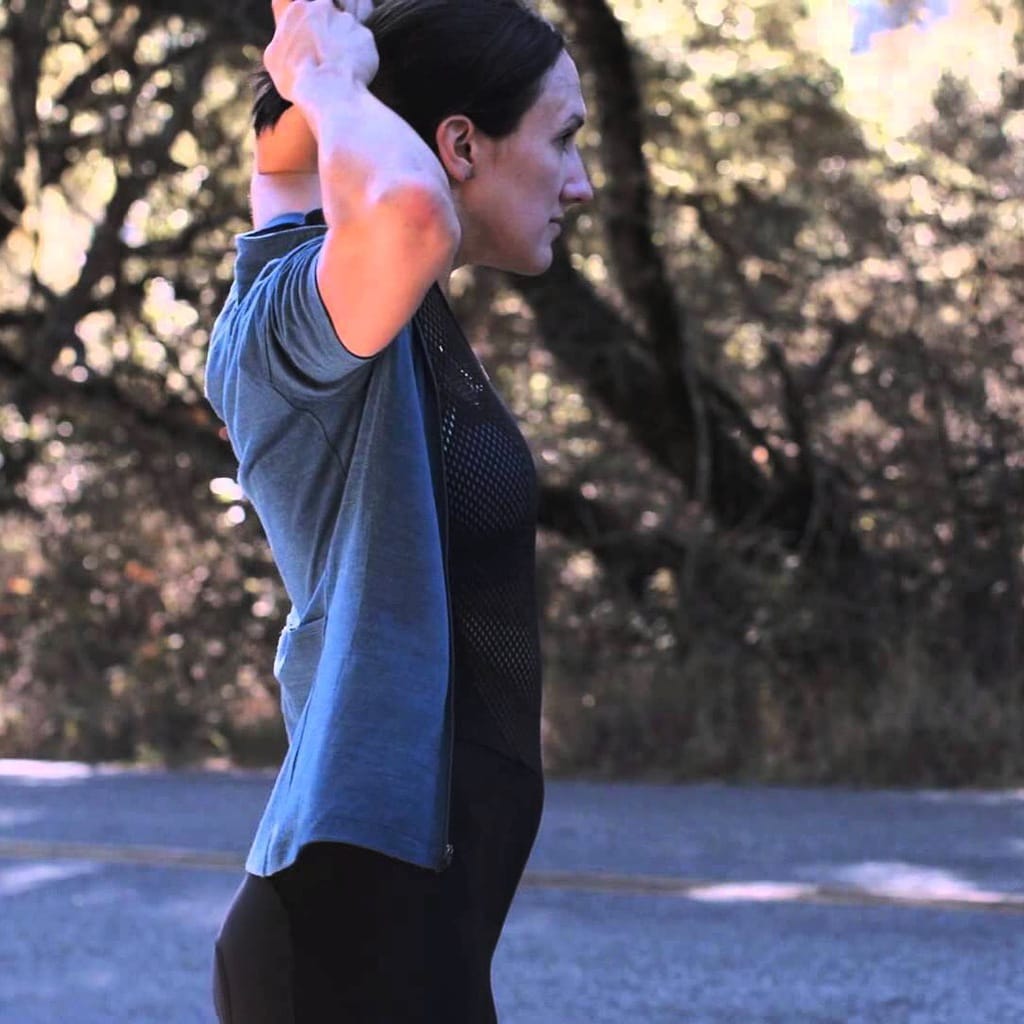 Bike rides just got a whole lot better for female cyclists, and leisure riders now have a new reason to discover the joys of a day in the saddle. Giro senior apparel designer Karany Nhim has made biking more comfortable and stylish with the release of this halter bib—which makes it so much easier to go when nature calls.
Bowndling Merino Travelpants | $143

We overheard the ladies who work at the Rapha Cycle Club raving about these pants and couldn't resist trying a pair for ourselves. All we can say is thank goodness for eavesdropping. They are the coziest and most flattering sweatpants that every traveler/athlete/human must have. Update: this product is no longer available.
Fjällräven Greenland Jacket | $240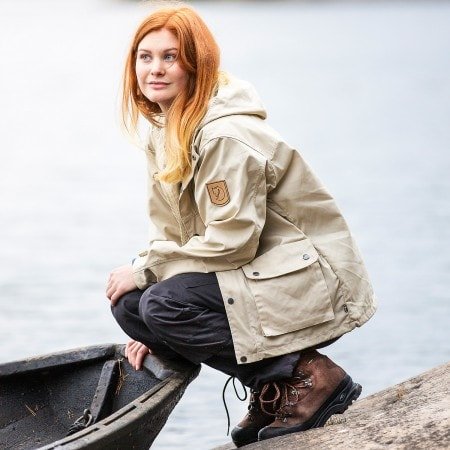 Rugged good looks, eco-friendly water-resistant fabric, enough pockets to replace a pack. This reincarnation of the original 1968 version will be the last three-season jacket you'll ever need for outdoor adventures.
Lululemon's Wunder Under Crop II | $92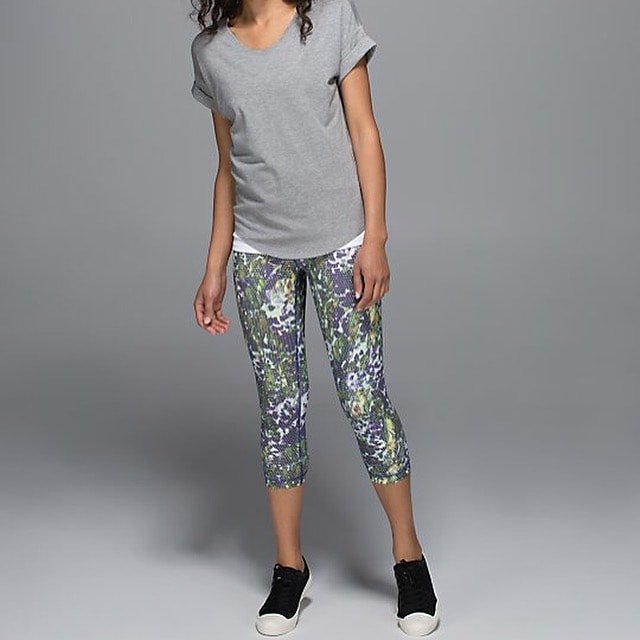 Every woman should have a pair of yoga pants like these that not only do their job in class but also inspire you to get up and move, whether you're at the office or on vacation.
Sanuk Yoga Sling | $38

After a few weeks in our bright blue tribal Sanuks, we found the experience akin to a walking foot massage. Made of yoga mat material, the sandals are incredibly comfortable and perfect for any summer occasion.
ECO PEBBLE Waterproof Speaker | $59.99

It has seven hours of battery life. It's got a great sound. It can fall off your stand up paddle board (it floats!). It's pretty. It's affordable. Need we say more?
Roll Recovery R8 | $119

If you can't afford a live-in masseuse, the R8 is the next best thing. After running or cycling, gently roll the eight polyurethane wheels up and down your tired legs to help you recover faster. That means you'll be able to get back out there and suffer again sooner.
Oliberté Zabilo Shoes | $110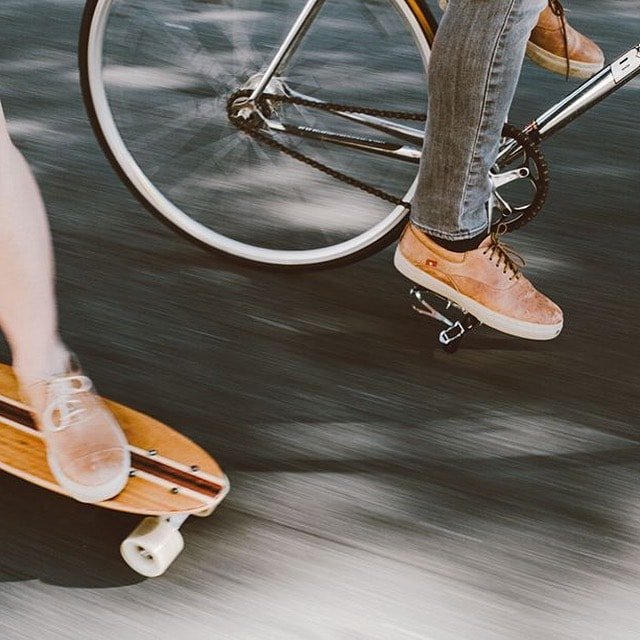 We feel good because our Oliberté shoes were made sustainably in the world's first Fair Trade Certified footwear manufacturing factory. We also feel good because these premium quality goat leather sneakers are incredibly comfortable.
ViDi Action Camera | $99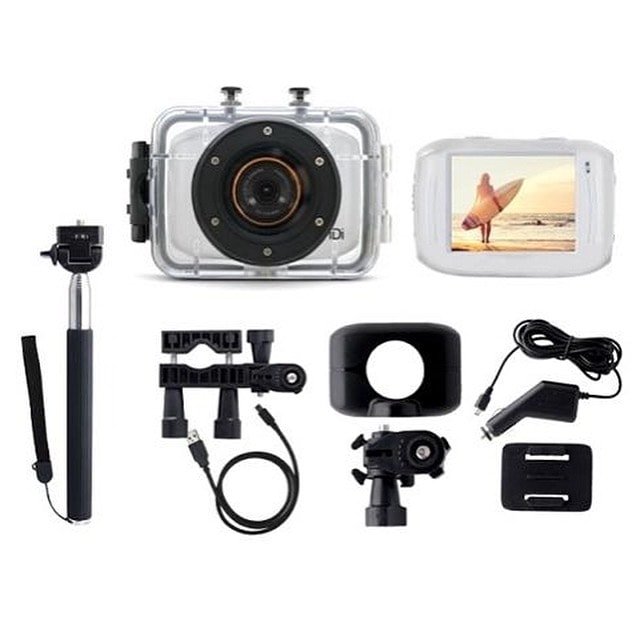 It's an entry level action cam that comes with enough accessories to get started quickly (even a selfie stick!). The ViDi cam is waterproof, easy to use and creates quality images and videos to document your adventures this summer.
Gratitude Journal | $18

Whether you're in a hammock, at your desk or flying through the clouds, this little velvety journal from the folks at Live Happy magazine reminds you to stay positive, be grateful, and jot down all those autumnal adventures.