Astute art aficionados know that Philadelphia is bursting with first-rate museums. If you're a fan of Impressionist art, consider a speedy summer jaunt to the City of Brotherly Love to see the blockbuster exhibit Discovering the Impressionists: Paul Durand-Ruel and the New Painting. It's on view all summer at the stately Philadelphia Museum of Art.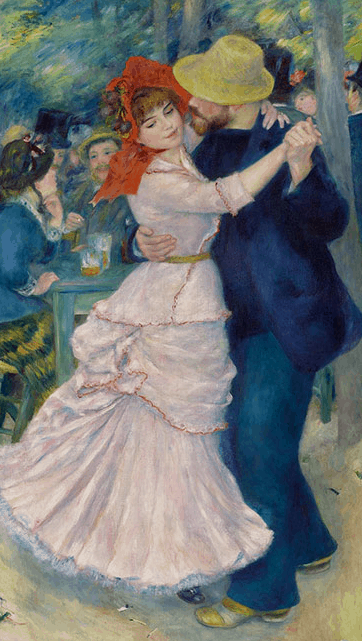 This is the only U.S. stop for the comprehensive show that examines the far-reaching influence of visionary Parisian art dealer Durand-Ruel. He was an early champion of Impressionism and his support helped fuel the development of this groundbreaking style of painting. You'll see masterpieces by Monet, Renoir, Degas, Manet and other giants of the movement, while tracing the thread of Durand-Ruel's impact.
Marriott Hotels is unveiling a special package to help art lovers make the most of their time in Philly. The Discovering the Impressionists package includes a comfortable room, two tickets to the exhibit, 2p.m. late checkout, 20% savings at select museum stores and more perks. Four local Marriott properties are participating, but car-free visitors will find the Philadelphia Marriott Downtown's location ultra-convenient. The package starts at $229 per couple per night and is available now through September 13, 2015, using promo code NCL.
How to get there: Amtrak gets you from Penn Station to Philly's 30th Street Station in 100 minutes. Megabus and Bolt are inexpensive alternatives. For more information on planning a Philly getaway, head to visitphilly.com.
Allison is a native New Yorker, who has lived in Rome, Tuscany, Melbourne, Toronto and Los Angeles. She frequently contributes travel pieces to Family Travel Forum, using her own children as guinea pigs as they travel the globe. She is fluent in Italian and Spanish and laughably adequate in French. Her background as an Early Childhood Educator gives her an added understanding of what it takes to travel with kids in tow. She firmly believes that the most important part of education takes place outside of the classroom, on the road, around the world. She never misses a chance to sample local delicacies, as her love for travel goes hand-in-hand with her love for food and wine. Follow Allison at @gourmetrav.