Crave a respite from the cramped and crowded urban pressure cooker we call home? You don't need to travel far to bask in the wide-open spaces that exist just beyond our door.
Bring the kids and you'll get a fresh perspective as you appreciate nature's re-awakening. Here's our guide to day trips and weekend getaways that announce spring's arrival in a most family-friendly way.
Day Trips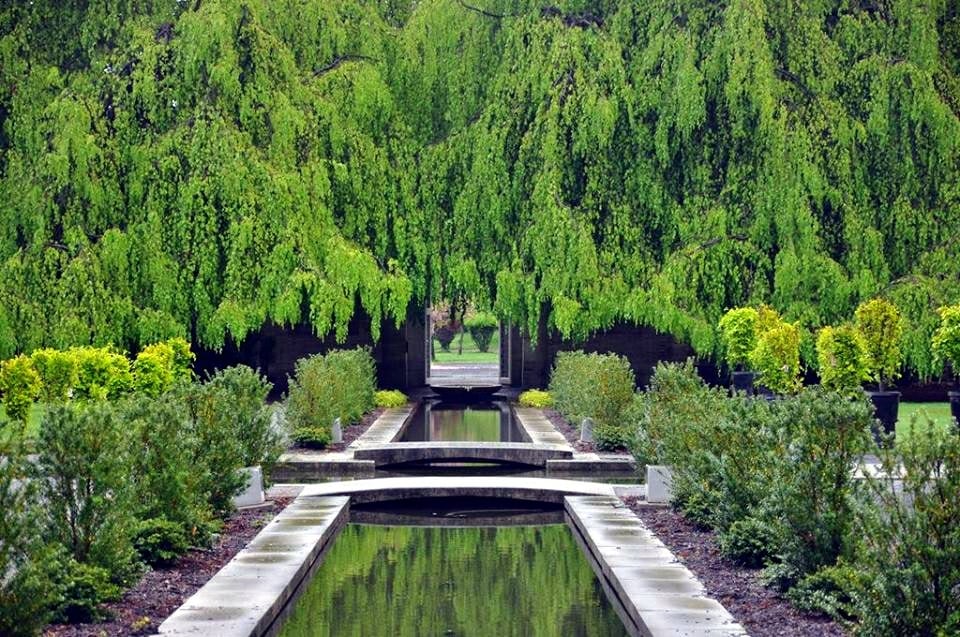 What: Untermyer Gardens
Where: 945 North Broadway, Yonkers
When: Open Monday-Saturday year round, seven days per week from April-October.
Why: The Untermyer Gardens are one of the best examples of a classic Persian garden anywhere in the country. Persian gardens are characterized by a walled enclosure with a large monumental gateway and low bubbling fountains. The garden's proportions replicate those of Italy's glorious Villa D'Este on Lake Como, but a trip to Yonkers doesn't require jetting across the Atlantic. This easy-to-reach spot is a gem for a picnic and a stroll, with a dramatic Hudson River view thrown in for good measure. Guided tours are given weekends starting in April, free for kids 12 and under, $10 suggested donation for adults.
How to get there: Metro-North Hudson line to the Greystone Station. Walk out of the station to the right and use the stairs to Warburton Avenue. Proceed across Warburton Avenue to Odell Avenue where you'll head east and begin walking up the hill. Continue walking up Odell to North Broadway. Turn right on North Broadway and walk past the hospital to the main entrance on your right.
What: Rockefeller State Park Preserve
When: Blooming of the Tree Peonies, 7-10 days starting in late April or early May
Where: 125 Phelps Way, Pleasantville, NY
Why: This peaceful haven is located only 30 miles from the hustle-bustle of New York City. Its most noticeable feature is its extensive system of carriage roads, ideal for a family hike. The roads compliment the landscape as they meander through wetlands, woodlands and meadows, past streams, rivers, ponds and pretty Swan Lake. Though a visit here is a visual treat anytime, late April-early May is when the 425 lovingly maintained tree peonies bloom. These giant blossoms are as big as your toddler, in a rainbow of vibrant lipstick shades with an aroma as varied and deep as a spice rack.
How to get there: Metro-North Hudson line to Tarrytown. From there you can take a short taxi ride from train station to the preserve entrance on Rt. 117 in Pleasantville.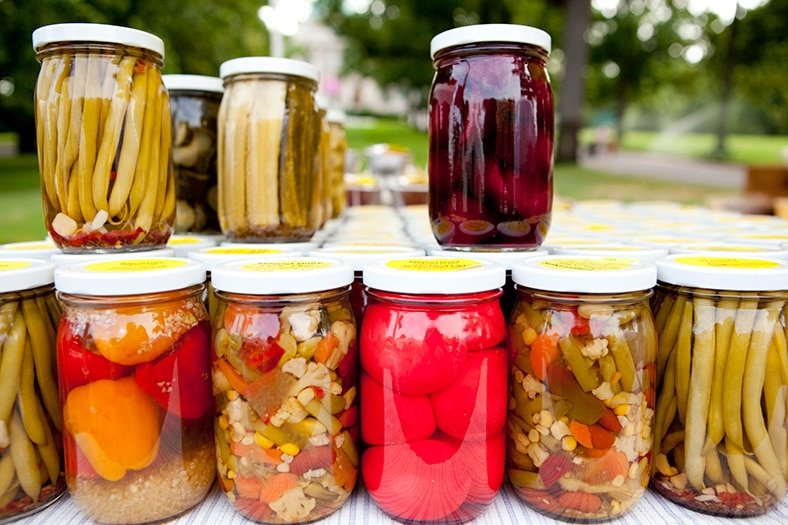 What: Kids Food Festival
Where: The Oculus at Westfield World Trade Center
When: 2018 Dates have not been announced
Why: This two-day festival celebrates the relationship between plants, farms and your favorite foods. Explore the process of cheese making, grind your own flour as you explore the science of bread baking and dabble in the trendy world of fermentation as you make your own pickles. Time your visit for the daily cooking demonstration, when local chefs will cook kid-approved recipes and share tasty samples.
How to get there: Take the subway to the Financial District.
What: Stone Barns Sheep Shearing Festival
When: Saturday, April 28
Where: 630 Bedford Road, Pocantico Hills, NY
Why: Stone Barns Center for Food & Agriculture aims to educate young people about the sources of their food and to steward the land in a responsible way. Stone Barns offers excellent family programing all year, but the annual Sheep Shearing Festival is special. Watch the farmers sheer the flock of Finn-Dorset sheep. When the shearing is done, lend a participatory hand and help herd those frisky animals from the barnyard to the pasture. Try your hand planting potatoes and weaving community looms before the day winds down. Live music adds a celebratory flair. Even finicky kids won't go hungry with food options from Luke's Lobster, Red Barn Bakery, Morris Grilled Cheese and Skinny Pines Carpe Donuts.
How to get there: Metro-North Hudson line to Tarrytown, followed by a quick taxi ride to the farm.
Weekend Getaways
What: National Cherry Blossom Festival
Where: National Building Museum, 401 F Street NW, Washington, D.C.
When: March 17 – April 15, 2018
Why: The National Cherry Blossom Festival adds beauty and fragrance to our nation's capital every year. It is not easy to predict the exact date when the flowers will be at their colorful peak, but you can follow the Bloom Watch here. On March 24, head to the Saam Celebration to enjoy features interactive art projects, music, performances, exploration of Japanese arts and design and much more, all free. Capital Bikeshare is an easy way to traverse the city, with over 300 stations and 2,500 bicycles.
Where to stay: The Embassy Row Hotel is offering National Cherry Blossom Festival rate starting at $206 per night. It includes deluxe accommodations, all-day metro passes and breakfast.
How to get there: Amtrak from Penn Station, with a 50% discount for passengers ages 2-15. Megabus is an economic alternative.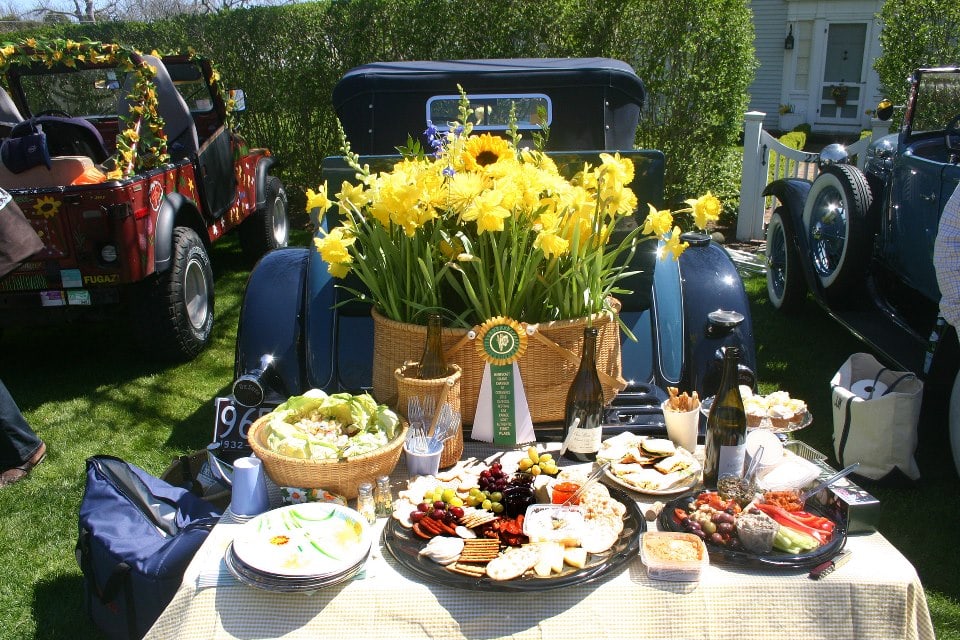 What: Daffodil Festival Weekend
Where: Nantucket
When: April 27-29
Why: With its quaint cobblestoned streets, immaculately preserved 19th century buildings and flat bike paths that loop around the island, Nantucket presents a classic New England seaside getaway. Getting there is part of the fun, as you ride the windswept ferry from the mainland. The Daffodil Festival announces spring's triumphant arrival with masses of perky yellow and orange blooms, three million to be exact. A flower show, children's parade, Daffy Hat Pageant, antique car show and tailgate picnic are just some of the scheduled amusements.
Where to stay: 76 Main is a design-driven hotel that welcomes children in its newly renovated Guest House rooms. It is located in the heart of town, a few minutes from the harbor.
How to get there: Peter Pan Bus from Port Authority to Hyannis. HY-Line Cruises high-speed ferry will get you from Hyannis to Nantucket in about an hour. See our NYC to Nantucket transportation guide.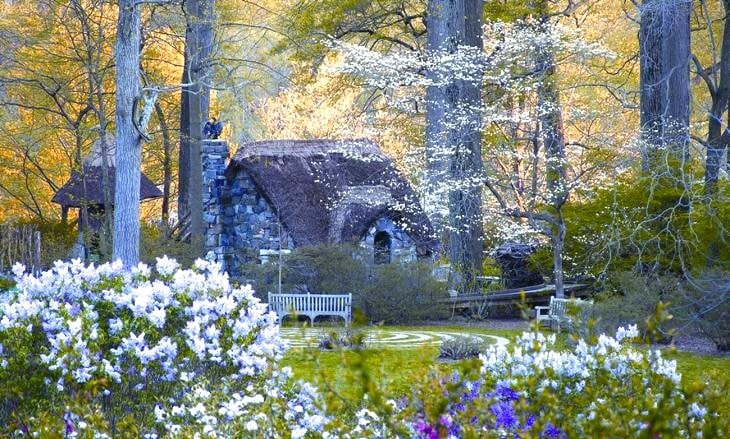 What: Winterthur Museum, Garden & Library
Where: 5105 Kennett Pike, Winterthur, Delaware
When: Family tours are given March-October, weekends at 12:30.
Why: Winterthur's 1,000 acres encompass rolling hills, streams, meadows and forests, providing a dreamy foundation for youthful explorations. The family tour escorts you through the extensive gardens that embody a lyrical vision of nature's beauty. Don't miss the Touch It Room, a kid-oriented indoor space where everything is touchable. Ask for a free Enchanted Woods Backpack, filled with handy tools to enhance your child's experience.
Where to stay: The Hotel du Pont's offers lovely rooms, traditional breakfasts and more, starting at $259 nightly.
How to get there: Ride Amtrak to Wilmington, Delaware. The station is a 7-mile taxi ride from Winterthur. DART bus #10 goes to Winterthur's front gate, a 10-minute walk down the driveway to the visitor's center.
Photos: jpwbee, respective destinations
Allison is a native New Yorker, who has lived in Rome, Tuscany, Melbourne, Toronto and Los Angeles. She frequently contributes travel pieces to Family Travel Forum, using her own children as guinea pigs as they travel the globe. She is fluent in Italian and Spanish and laughably adequate in French. Her background as an Early Childhood Educator gives her an added understanding of what it takes to travel with kids in tow. She firmly believes that the most important part of education takes place outside of the classroom, on the road, around the world. She never misses a chance to sample local delicacies, as her love for travel goes hand-in-hand with her love for food and wine. Follow Allison at @gourmetrav.