You've caught a glimpse of Wilmington from the train window, speeding by en route to Washington, D.C. What's the truth behind this mysterious Amtrak hub? Inquiring minds will be pleased to note that Wilmington is worth getting off the train. It's not New York, it's not Philly or Baltimore, but there are plenty of sights and stories to satisfy the curious traveler.
If you've been to Wilmington in the distant past, it may be time to revisit. Once a thriving shipyard before falling into neglect, the Riverfront development has recently revitalized this city, adding attractions that should appeal to a variety of visitors, from nature lovers to art appreciators. The Lower Market or LOMA district is another urban asset, anchored by a new restaurant capturing the culinary crowd's attention. Venture outside the city limits and you will be rewarded with splendid gardens and stately mansions peppering the pastoral Brandywine Valley.
Wilmington is all business Monday- Friday, but the suits go home on weekends, leaving bargains for the leisure traveler. If you're in need of a little pampering, the Hotel Du Pont is an American Grande Dame with surprisingly modest weekend rates. Shopping, dining and entertainment are tax-free in Delaware, so fans of the frugal will have a field day. If this doesn't entice you, Wilmington's agenda is packed with special occasions, from music festivals to epicurean events. It's a painless two-hour train ride from New York.
Here are our picks for the best that Wilmington has to offer.
The Must-Do Experiences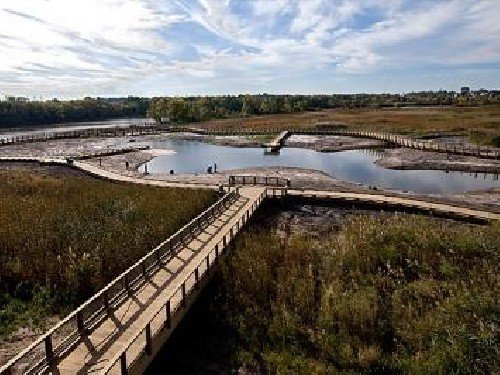 The Riverfront is loaded with attractions, including a theater company, museums and restaurants. Frawley Stadium, home to the minor league Wilmington Blue Rocks, draws big crowds of baseball fans.
The paved Riverfront trail is ideal for a stroll or pedal and is lined with a dozen or so whimsical bird feeders. Follow it for just over a mile and you will arrive at the DuPont Environmental Education Center, known as DEEC. Located on the edge of the Russell W. Peterson Urban Wildlife Refuge, the 212 acres of serene tidal marsh are Wilmington's natural oasis.  The wooden boardwalk extends into the marsh, and the indoor education center provides panoramic views. It is home to many types of birds, beavers, dragonflies, turtles, butterflies and wild flowers.  If you're visiting with kids, borrow a net and try your hand at dip netting.  You may catch tadpoles, fish or other critters before you release them back into their habitat.  Canoe trips are offered periodically, allowing you to further explore the urban marshlands and the Christina River.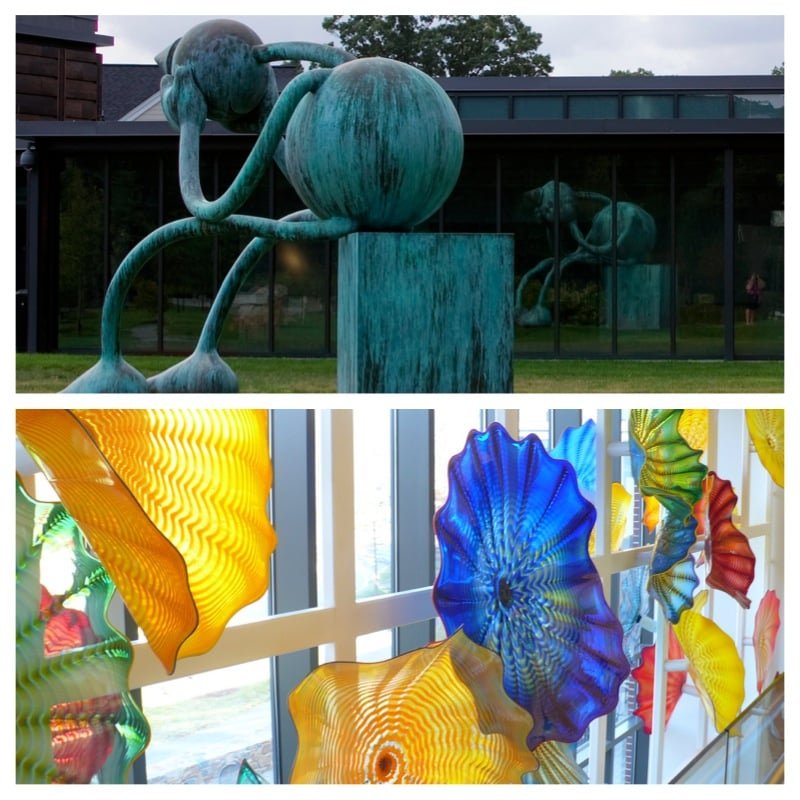 There are two fine art museums in town. The Riverfront district is home to the Delaware Center for the Contemporary Arts. Seven galleries present over 30 innovative exhibitions annually. It is a non-collecting museum, so everything is on loan and consistently changing. All this ultra-contemporary art, which has been produced over the last five years, is housed in a re-purposed industrial-chic structure. Several dozen studios are rented to local artists, so the vibe is creative, productive and inspiring. Admission is free.
The Delaware Art Museum boasts exceptional collections of Pre-Raphaelite Art and American Illustrations.  The outdoor sculpture park is a treat thanks to works by Tom Otterness and Robert Stackhouse. The brilliant colors and gentle cascade of the Dale Chihuly Persian Window are eye-catching.
The Eats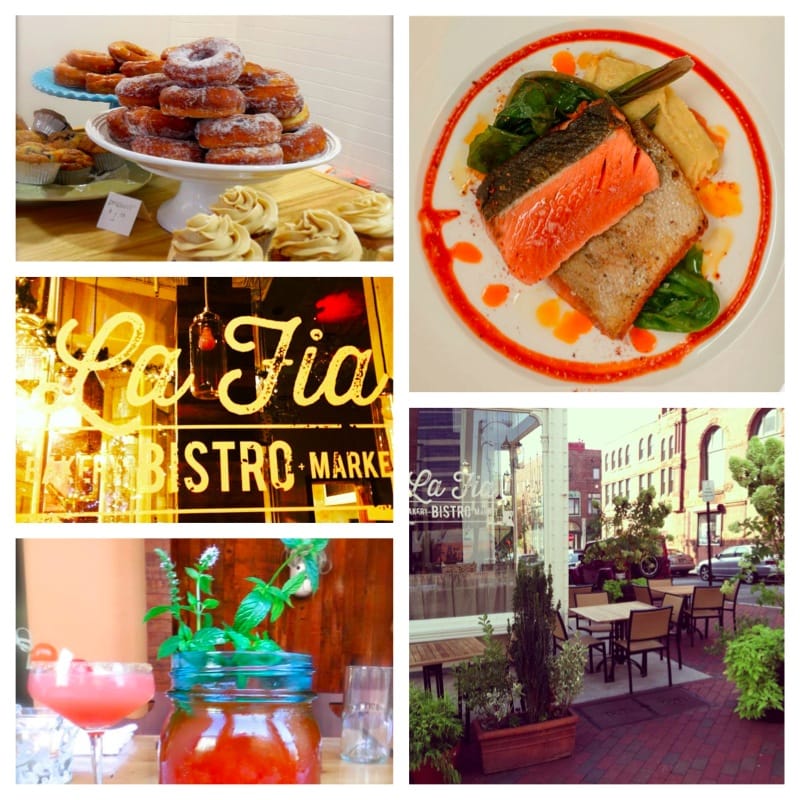 Chef Bryan Sikora garnered a big reputation during his stint in Philly. One of his latest venture is adding taste and style to Wilmington's LOMA district with La Fia. Fresh off a nomination for a James Beard Award, this intimate eatery is drawing East Coast foodies to a once barren culinary landscape.
His food philosophy is simple: rustic cooking methods that hold seasonal ingredients in the highest esteem. Essential Sikora elements like bread and pasta are produced in-house. This is mushroom country, so the menu is dappled with them. Wild mushroom lasagna is a best dish contender, but the competition for this title is wonderfully fierce. Spaghetti alla carbonara tastes so authentic, you may think an Italian matriarch is in the kitchen sautéing the smoky pancetta. The cheese groupings are composed works of art, served alongside cured meats, homemade breads and enhancing chutneys. Desserts are luscious, but you may choose to head straight to the Whiskey Menu. A finely curated selection of single malt and blended Scotch, American bourbon, Rye and Irish whiskey are potent nightcaps. The ambiance is big city, the prices, while not quite small town, are still reasonable for the quality of the dining experience. Reservations are a must.
The Digs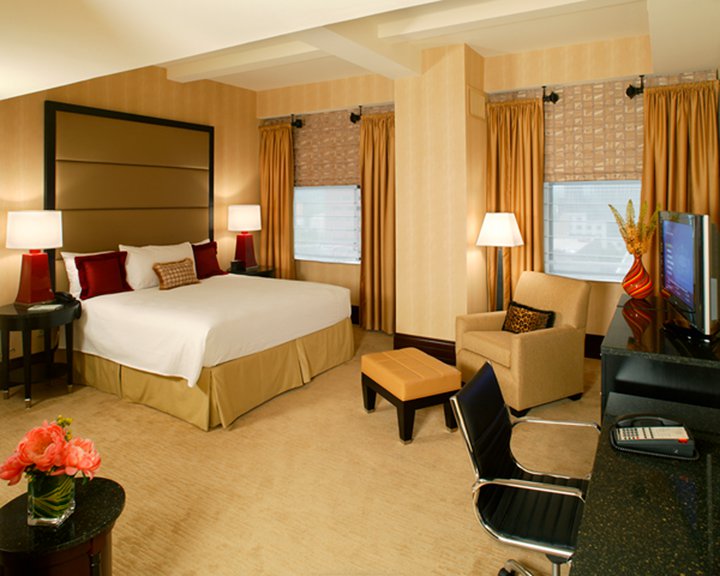 The Hotel du Pont is infused with a timeless elegance. Opened in 1913, when fine craftsmanship was the rule, no detail has been left to chance. The public spaces are an art deco marvel, and the guest rooms don't fool around when it comes to luxurious amenities. The fabrics and textiles are particularly gorgeous, as you might expect in a hotel that bears the DuPont name. Historic luminaries who have rested their heads on the property's perfect pillows include JFK, Katherine Hepburn and Eleanor Roosevelt. The splurge-worthy bath menu offers a choice of three indulgent in-room soaks. The Relaxation Bath promises to sooth body and soul with lavender bath salts, candles and a pot of chamomile tea. Its downtown location, across the street from Rodney Square, is perfect. Room rates tumble on weekends, when business travelers leave town, so check the website for deals and packages.
The Events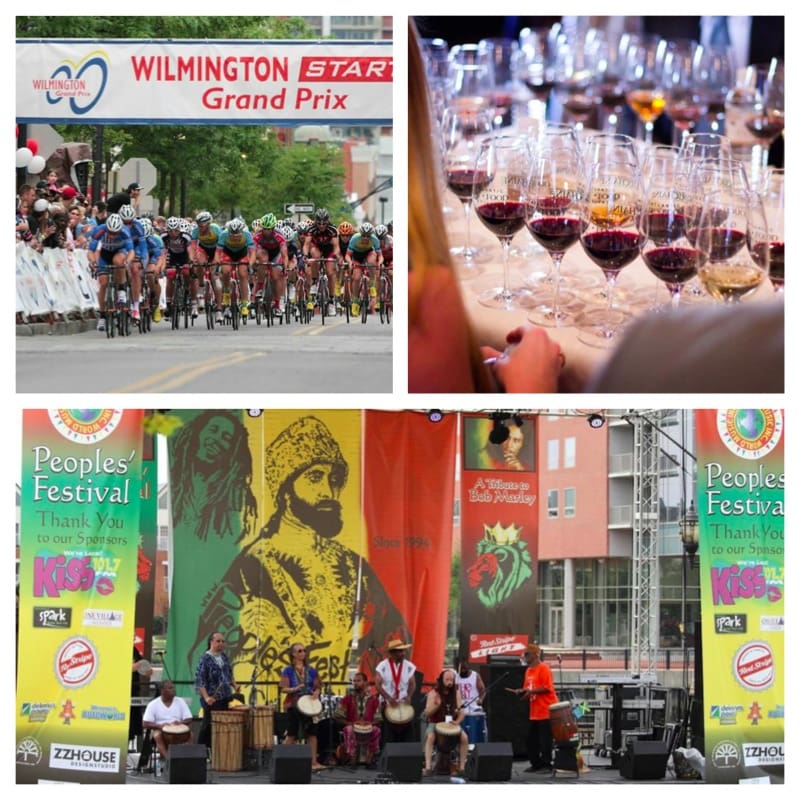 This city has a robust calendar of events. Spring highlights include sampling the edible goodies at the Wilmington Restaurant Week or a bike ride through the Brandywine Valley during the Wilmington Gran Fondo. Music lovers should plan to be here in June for the DuPont Clifford Brown Jazz Festival. It's a free multi-day outdoor music festival in Rodney Square. July's Peoples' Festival is a tribute to one-time Wilmington resident Bob Marley. The first Friday evening of each month is Art Loop, an exhilarating stroll to galleries, museums and studios, with artists engaging in a meet-and-greet.
The Insider Tip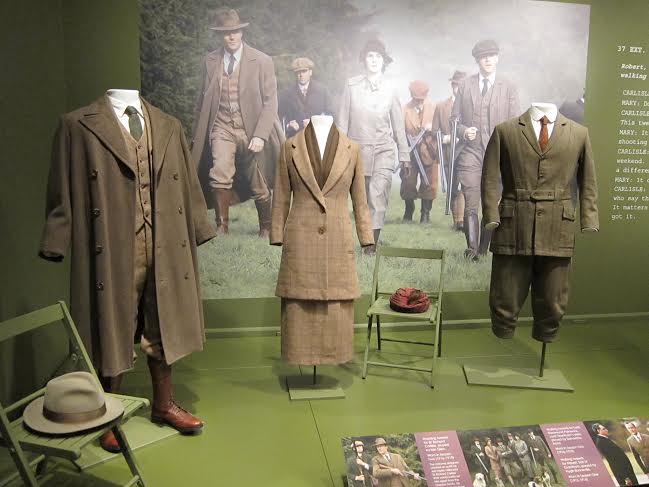 Winterthur Museum, Garden & Library is located several miles outside of town. Once a Du Pont family home, visitors can roam its dreamy 60-acre naturalistic garden before heading indoors to examine the noteworthy collection of American decorative arts. 1,000 acres of meadows and rolling hills will soothe whatever ailments modern life has thrown at you. Take a taxi from the Amtrak station or Dart bus #10 to the front gate, a 10-minute walk down the driveway to the visitor's center.
How to get to Wilmington
Amtrak services Wilmington with scores of trains stopping here daily. The station is located right next to the Riverfront. The town is compact, so you could walk from the Riverfront to SOMA to downtown, but foot traffic tends to be light. The inexpensive DART trolley runs with efficiency, so hop on.
For more information, go to VisitWilmingtonDE.
Photos: TCD, Mandy, La Fia, Hotel du Pont, Allison Tibaldi
Allison is a native New Yorker, who has lived in Rome, Tuscany, Melbourne, Toronto and Los Angeles. She frequently contributes travel pieces to Family Travel Forum, using her own children as guinea pigs as they travel the globe. She is fluent in Italian and Spanish and laughably adequate in French. Her background as an Early Childhood Educator gives her an added understanding of what it takes to travel with kids in tow. She firmly believes that the most important part of education takes place outside of the classroom, on the road, around the world. She never misses a chance to sample local delicacies, as her love for travel goes hand-in-hand with her love for food and wine. Follow Allison at @gourmetrav.