After the winter we've had, we need no special occasion to get out of town other than to celebrate spring. These nine getaways under $200 are as beautiful as they are budget-friendly. Let nature—and nurturing innkeepers—rekindle the romance at a charming B&B overlooking Lake Champlain in Burlington or in a private English garden by the sea in Portsmouth. Enjoy the travel perks of the shoulder season on your next car-free escape from NYC.
1. Hillsdale, NY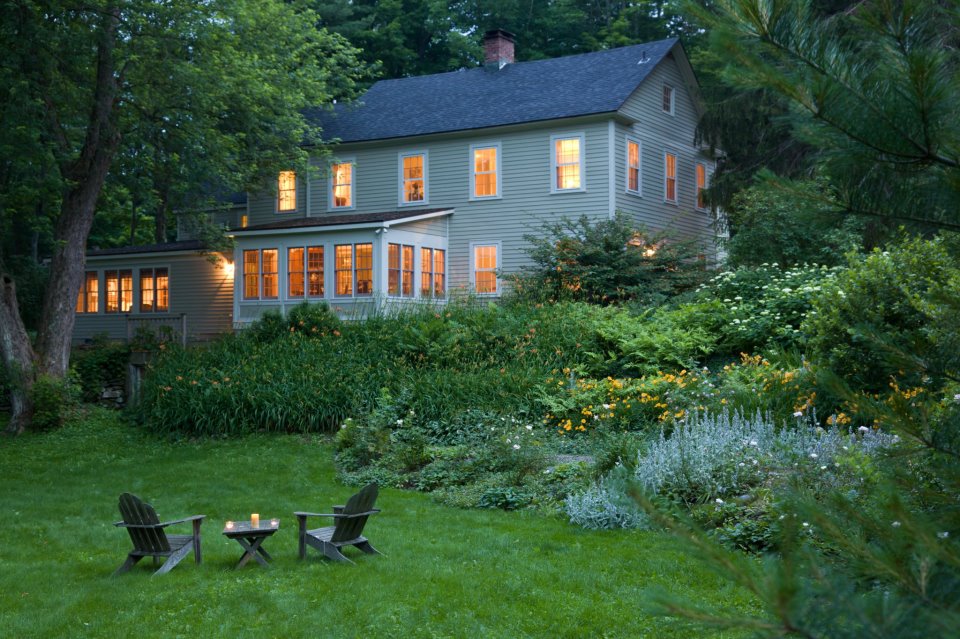 Where to stay: Inn at Green River, from $150/night. Getting there: Take Amtrak to Hudson, then call Pronto Taxi at 518.822.9500 for the 30-minute ride ($30-$40) to the inn.
2. East Haddam, CT
Where to stay: The Boardman House, from $199/king corner room. Getting there: Take the train to Old Saybrook on the Shore Line East rail service, which connects in New Haven with MetroNorth and Amtrak routes. Call the Essex Taxi Company (860.767.7433) ahead of time to pick you up at the Old Saybrook train station for a scenic 15-minute ride to the hotel.
3. Stockton, NJ
Where to stay: Woolverton Inn, from $159/night. Getting there: Take Trans-Bridge Bus Lines Flemington/Frenchtown/ Doylestown route from Port Authority to Lambertville in 2 hours. The inn is less than a 10 minute drive from the station. Call Lambertville Taxi at 215-622-6997. Or you could rent a cruiser from Pure Energy Cycling and Java House ($12/hour or $40/day, includes locks and helmets), and pedal to the inn. See the countryside with the help of this D&R Canal Brochure/map.
4. Beacon, NY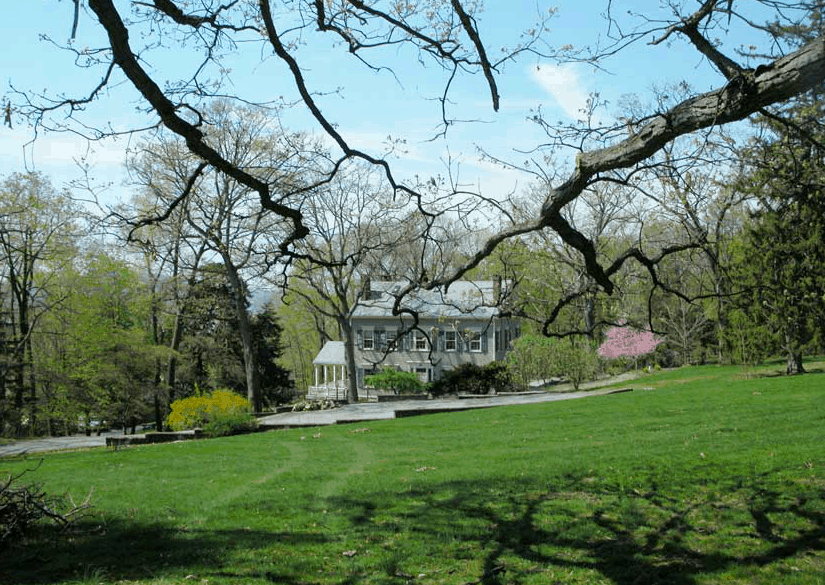 Where to stay: Chrystie House, from $175/night. Getting there: Metro North Hudson Line to Beacon: $7.75 one way/off peak. Chrystie House is one mile from the station, so walk, bike or call West Side Taxi 845.831.7373.
5. Portsmouth, NH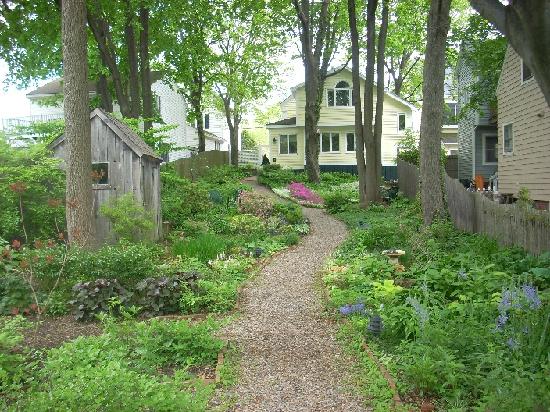 Where to stay: Martin Hill Inn, from $135/night. Getting there: Portsmouth is easy to reach connecting with the C&J Bus Lines at Boston's South Station for the 60-minute ride. To get to Boston, consult oM's Boston Travel Guide. The entire journey from NYC takes five hours. Call Rockingham Taxi at 603.501.0960 for the five minute ride to the hotel.
6. Burlington, VT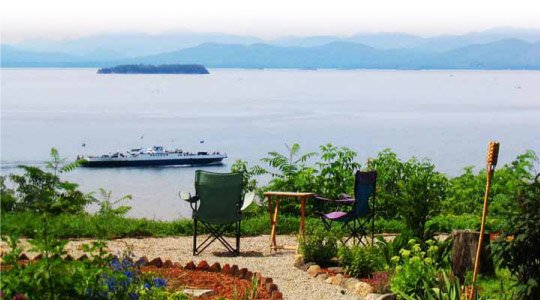 Where to stay: One of a Kind B&B, from $175/night in a suite. Getting there: Take Megabus, which departs from 34th St between 11th Ave and 12th Ave and arrives at UVM Davis Center in Burlington six hours later. Head west along Pearl Street toward Lake Champlain, then make a right on North Ave and a left onto Lakeview Terrace to the B&B. You can also take Amtrak to Essex Junction, VT. From there, take a Chittenden County Transportation Authority (CCTA) bus 15 minutes into town.
7. Greenwich, CT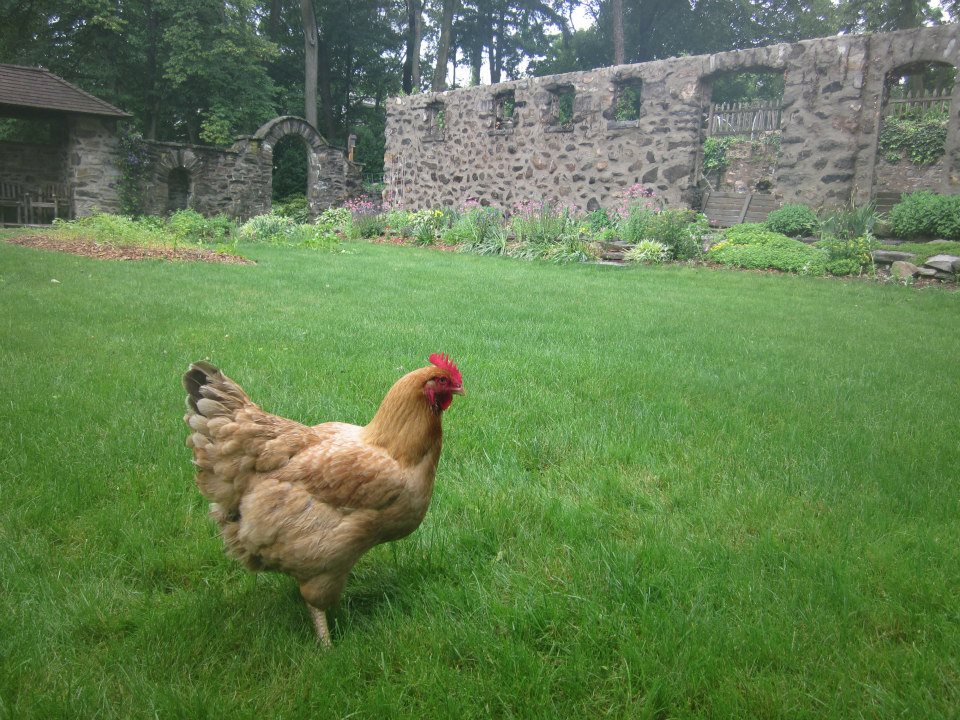 Where to stay: Stanton House Inn, $183/room 3 with a private outside entrance and patio Getting there: Catch the Metro-North Railroad out of Grand Central Terminal, riding the New Haven line. The one-way trip takes only 40 minutes. The train will let out directly at Greenwich Avenue, where taxi services are available and waiting near the train station. If you like to ride, bring your bike on Metro North (bike rentals are unavailable in Greenwich) and roll to the hotel in 10 minutes. Just make sure you have your $5 bike permit with you on the train.
8. Chadds Ford, PA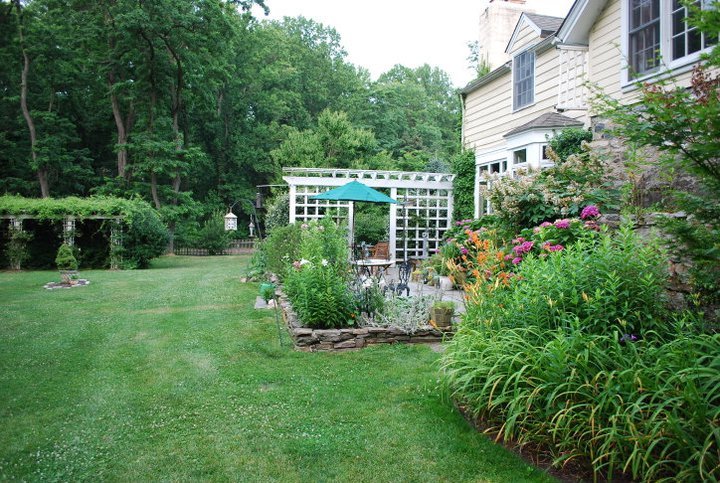 Where to stay: Pennsbury Inn and Gardens, from $147/night. Getting there: Take Amtrak to Wilmington, then a 20-minute taxi to the inn. There is almost always a taxi line waiting outside, but if you'd like to call ahead, we recommend THG Transport at 877.742.5844. Pennsbury is a 40-minute bike ride from Kennett Square in the heart of Chadds Ford.
9. Cape Cod, MA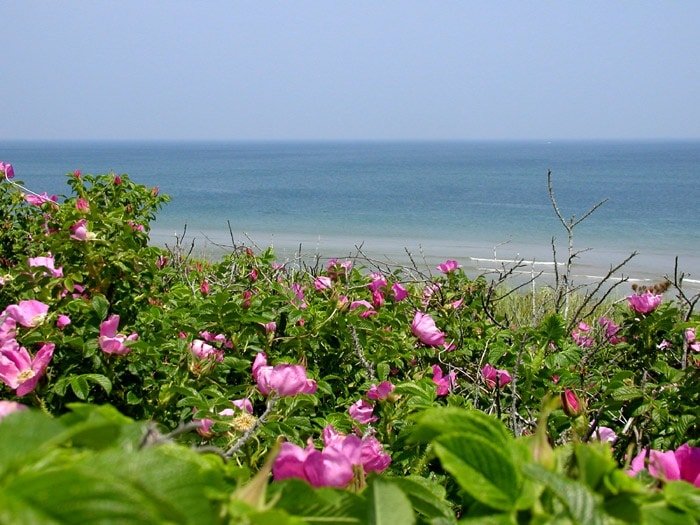 Where to stay: Penny House Inn and Spa, from $179/night. Getting there: Visit newenglandtravelplanner.com for directions from NYC by bus or train.
Top photo: Marty
The co-founder and editor-at-large at offMetro, Lauren is a sustainable travel specialist and freelance journalist with frequent bylines in National Geographic, Bicycling Magazine and Shape. Follow Lauren's adventures at @laurenmati.