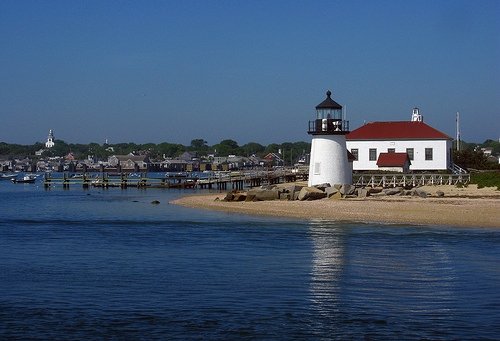 Our guide on how to get from NYC to Nantucket, MA via public transportation.
Bus to Hyannis, MA
Peter Pan/Bonanza Bus Line
Depart: New York Port Authority
Arrive: Hyannis, MA
Duration: 6h 10m – 8h
Cost: $50 one-way, $100 round-trip
Notes: En route to Hyannis, the bus connects in Providence, RI.
*If you prefer to travel by train, another option is to take Amtrak from New York Penn Station to Providence, and then switch to the Peter Pan bus. Round-trip fares range from $110-272, and the ride is approximately three hours.
Ferry to Nantucket
The Steamship Authority – High Speed Passenger Only Service
Depart: Hyannis
Arrive: Nantucket
Duration: 1h
Cost: $32.50 one-way, $65.00 round-trip
Notes: Ferry tickets can also be purchased at the Peter Pan/Bonanza Terminal when you arrive in Hyannis. Traditional service (Crossing time of 2h 15m) is $16.50 one-way, $33 round-trip.
Plane from NYC to Nantucket
JetBlue Airlines
Depart: John F. Kennedy Airport (JFK)
Arrive: Nantucket Memorial Airport (ACK)
Duration: 1h 25m
Cost: $54 to $400 one-way
Notes: Seasonal schedule.