Being a Vermonter, the act of going on a hike is roughly the equivalent of a Manhattanite taking the subway—at some point almost everyone has to do it and the secret is in finding the best routes. The obvious difference is that where subways are crowded necessities seemingly built to deny the very concept of nature, a hike in the woods gives us solitude, beauty, and a break from our busy, man-made lives.
At some point everyone could use a break, and I was counting down the days until I had time to make a trip back to Vermont when I found out New York City had a massive state park practically in its backyard.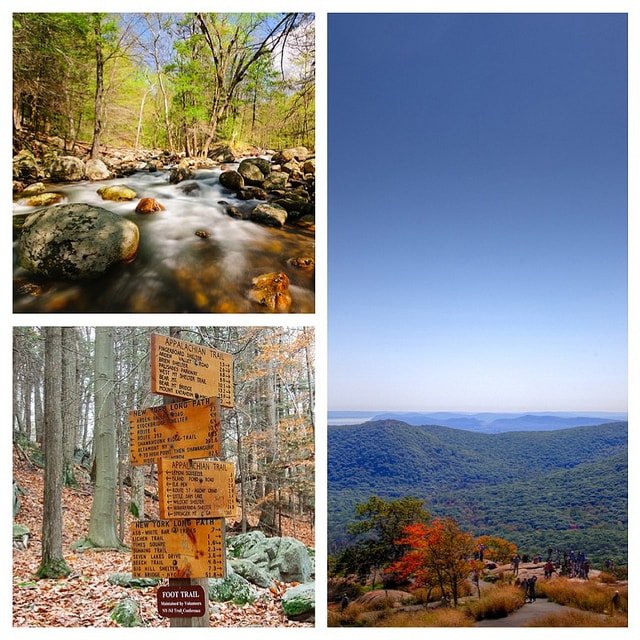 Only 30 miles from Manhattan, Harriman State Park is the second largest park in New York with over 200 miles of hiking trails. What was once slated to be the site of a state prison now contains a portion of the Appalachian Trail, 31 lakes, diverse wildlife, and some of the most remote wilderness in the Northeast (and a recommended place to see the stars!)
In a little over an hour you can take the train to Tuxedo, NY ($28.00 RT) and at the base of a trailhead that branches out to cover a wide array of challenging terrain. Follow our guide to the best trails to hike in Harriman and pick up a New York-New Jersey Trails Conference map ($12) from Paragon Sports at Union Square and follow a different kind of green, yellow and red line. There are plenty of great places to camp, and for a park so close to the city; the silence and solitude is a welcome reprieve.
Visit nysparks.com for tips on the best trails and picnic spots in Harriman State Park. Mappy Hour is a great group to join if you're looking to find local hiking enthusiasts and discover nearby climbing adventures without needing a car. Check the calendar for upcoming events, and for more ideas on great camping trips, read the 17 Best Camping Sites Near NYC

Photos: ScubaBear68, Luke K., EJP Photo, prefers salt marsh

View Hiking Harriman State Park in a larger map