If the rocky scrambles of Breakneck Ridge have grown weary (or are just too crowded) head to the western side of the Hudson River. Harriman State Park is just 40 miles from New York City, and includes 47,527 acres of trails, lakes and only one major road. The park's auspicious beginning was a bargain made be heiress Mary Harriman with the State of New York, offering land in exchange for the relocation for an upcoming prison project. Now, the land included in this bargain provides respite for outdoor enthusiasts from throughout the tri-state. Much of Harriman is only accessible with a car, yet oM has scouted three hikes that include easy access to train stations with service from New York City.
Plus, oM's sister site, Mappy Hour hosted a Speaker Series with Don Weise of the New York-New Jersey Trail Conference where Don highlighted his favorite local trails. You can find the video at the bottom of this post.
Hiking to Pine Meadow Lake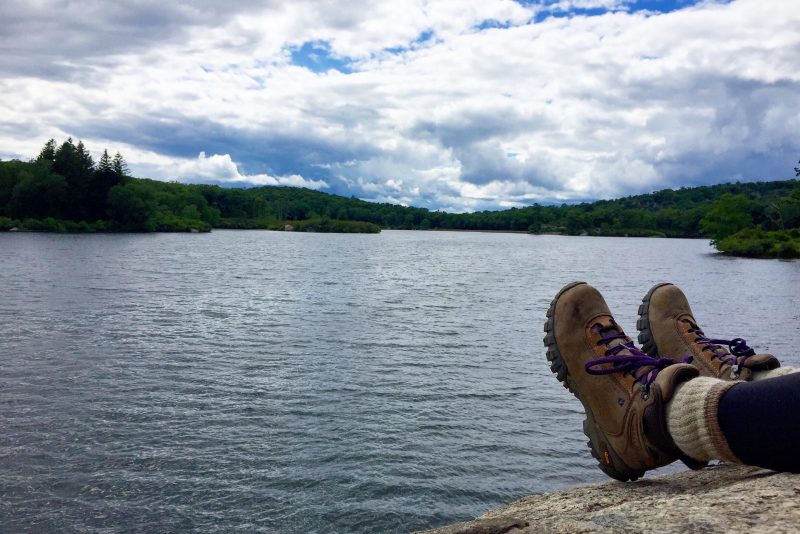 This is an excellent beginner hike to the gorgeous Pine Meadow Lake. While there are some rocky and rooty sections, this 6.5 mile loop hike is mostly flat and includes the perfectly picturesque lunch spot: Pine Meadow Lake. Expect crowds on summer weekends and be forewarned that hikers have reported getting ticketed for swimming in the lake.
Get there: Hop on New Jersey Transit out of Penn Station to Secaucus. From there, the Port Jervis line will bring you to Sloatsburg New York. From there it's a two mile walk (or 5 minute Uber ride) to the trailhead. 
Hiking the Lake Skenonto Loop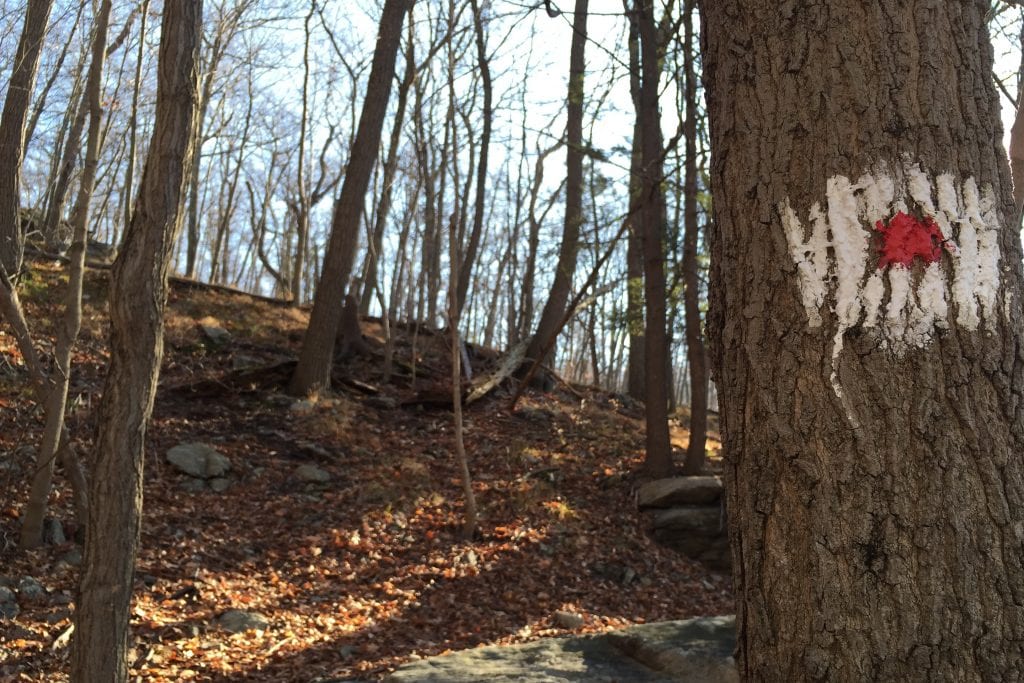 A moderate 5.5 mile loop, this hike includes a few hills and, especially once the leaves are off the trees, great views of the surrounding area. This hike is slightly quieter than Pine Meadow Lake and includes diverse scenery from the aforementioned sweeping views to quiet streams and even a small swamp.
Get there: This hike is also accessible via the Port Jervis line. Take NJ Transit from Penn to Secaucus to catch the Port Jervis train line to Tuxedo Station. From there an easy 1/2 mile walk brings you to the trail (follow the "red" trail blazes).
Hiking the Suffern-Bear Mountain Trail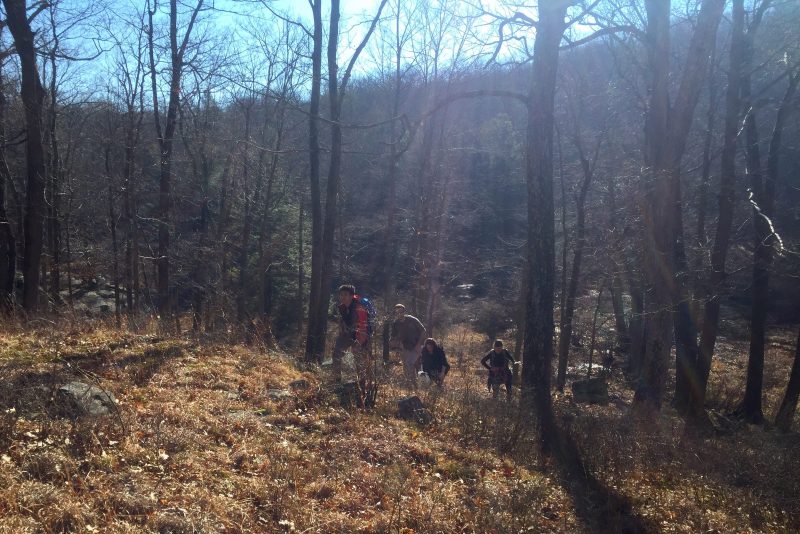 This hike is the most challenging on the list with rock scrambles (hands required), stairs, and steep trails. The trail does not offer a loop so hikers will need to do an out and back to the same train station. Alternatively, ambitious hikers can create a multi-day backpacking trip by starting at Suffern and traversing the park to Bear Mountain where you'll need to hail a cab to the Metro-North Peekskill train station, or hop on a cruise, to get back home.
Get there: The Port Jervis line mentioned above stops in Suffern, New York along with the Short Line bus out of Port Authority.
Our sister site Mappy Hour, hosted a presentation on the best hiking in Harriman this past summer featuring Don Weise from the NYNJTC. Watch below to find out more of Don's favorite hikes.
Sarah Knapp is a Brooklyn -based entrepreneur whose love for the outdoors and community building led her to the October 2013 creation of OutdoorFest. She has a BA in History, is a Wilderness First Responder and a NY state hiking, camp and boating guide. Her proudest achievement to date is reading the Aeneid in Latin.