After the parties end and the holiday glow fades, winter becomes a long hard slog, filled with whipping wind, too-short days, and a constant battle with one's radiator. It's only natural, then, that New York snow birds are overcome with the instinct to fly south, but let us present another option: This year consider rushing headlong into the chilly (and oh-so-fun ) fray Quebec-style.
The cosmopolitan city to the north knows how to beat the winter blues in style—with a mammoth party.
Now in its 59th year, the Quebec Winter Carnival (February 1-17, 2013) features sleigh rides, sugar shacks, and, of course, Bonhomme, the carnival's adorable and iconic mascot. And, as always, it approaches wintry revelry with reckless abandon, whether you're careening down the slopes in a giant raft, playing in a life-size table soccer (foosball) game, or cheering yourself hoarse at the legendary ice canoe race (Feb 9-10).
The winter wonderland includes the train-themed M. Christie/Kraft Village, where the youngins can partake in all manner of mayhem from trampoline jumping to floor hockey, and the pub-like SAQ Bistro, where you can fill up on tasty eats and drinks. Place Desjardins becomes a living museum, filled with awesome and ephemeral ice sculptures—watch them come to life during the annual Snow Sculpture Contest (Feb 3-10) or marvel at the finished products throughout the festival.
Each weekend features nighttime spectaculars like an opening ceremony fireworks extravaganza and rollicking parades with clowns, floats, and dance troupes (oh my!). And then there are the parties.
Oh, the parties.
Picture cozy fireplaces, exhilarating arctic spas, and elaborate ice bars, plus pulsing dance floors under the stars. Each Friday and Saturday, Quebec's DJ elite will turn up the heat and pump up the jams. Especially anticipated is la Dégelée (Feb 2), the popular party that will this year be presided over by electro-pop queen Misstress Barbara, or for something more highbrow you can put on your finest to dance all night at Bonhomme's Ball (Feb 10).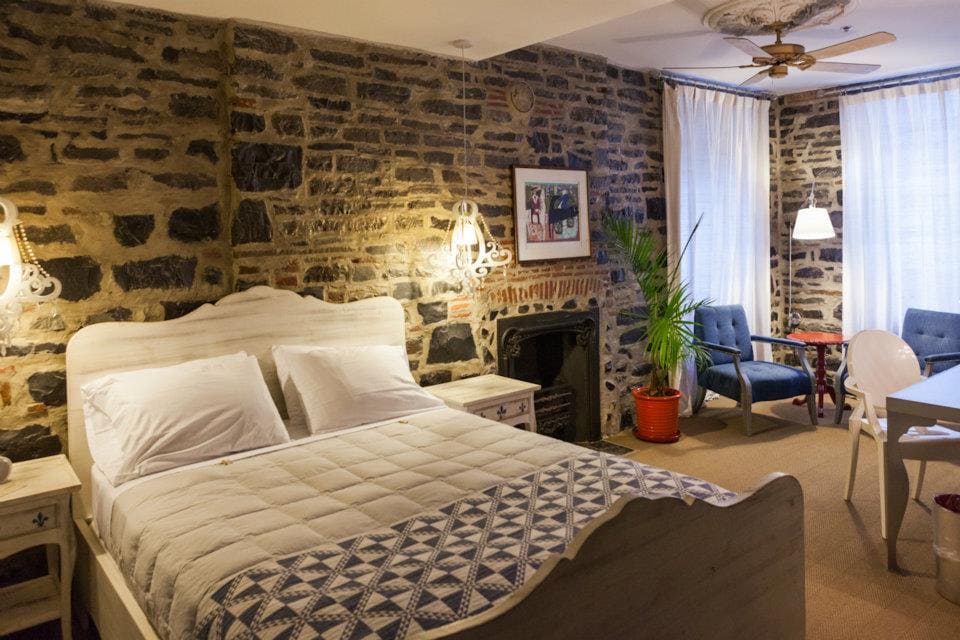 Where to stay: All this frosty fun is sure to give you a whole new take on winter, but even the biggest snow fiends need to warm up now and then.
Cozy up at one of the many Quebec City hotels offering Winter Carnival packages, which tend to include an effigy Carnival pass and often breakfast and other extras. The following packages include two nights accommodation, plus breakfast and effigy passes.
Stay in the thick of it at the Hotel Chateau Laurier Quebec (from $320), cozy up at Coulette et Cafe Champlain (from $242), nurture your artistic side at Auberge Douceurs Belges (from $233), or wax historic at Auberge Place d'Armes (from $204 for one night only).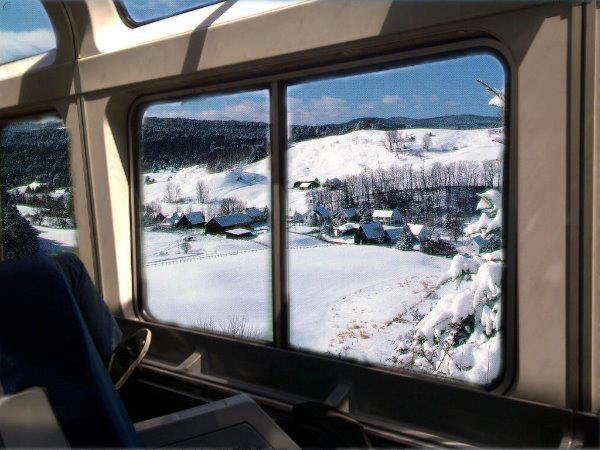 How to get there: Take Amtrak to Montreal, then transfer to VIA Rail Canada trains for Québec City. It takes approximately 14 hours, but the scenery is an arctic dream.
Those seeking a more express route can fly. Continental flies non-stop from Newark in an hour and twenty minutes, or various airlines fly from LaGuardia and JFK (always with a stopover in Montreal or Toronto).
From Jean-Lesage International Airport, a taxi is your best bet into downtown and should cost around $35. You can make your way around town riding the Ecolobus, which loops the city and runs on electricity. The funicular will give you an aerial view as you travel between the Upper and Lower towns. However you get there, watch this video before you go.