Whether it's a culinary adventure in the outer boroughs or an offbeat trip beyond the city, offMetro's team of writers has mastered the art of the car-free retreat from Manhattan.
Here are our favorite getaways from NYC by bike, bus, train, and boat.
Green Getaway in the Bronx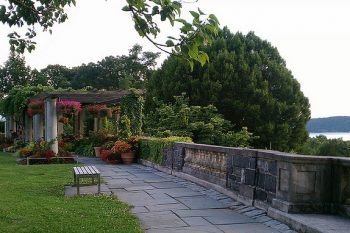 "When I hit that midweek slump, I don't wait for the weekend to recharge. I just hop on Metro-North and make a beeline for Sunset Wednesdays at Wave Hill. Take a guided garden tour or a bat walk, participate in a sunset yoga class, or just sit back and relax over some live music and stunning views of the Palisades. Added plus? You'll still be home in time for bed." -Amy Lee, bat girl & garden enthusiast
Finger Lakes Retreat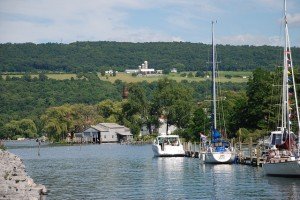 "When looking to escape the hot cement summers of New York City, I like to retreat to the Finger Lakes region. A five-hour bus ride takes you to the rolling green hills and fresh air of upstate New York. Explore Ithaca's expansive farmers market, take a cruise on Cayuga Lake, enjoy the many vineyards, hike the numerous gorges, kayak the lakes and catch some great outdoor concerts." —Amanda, can usually be found with camera in hand, ready for an adventure
Staten Island Getaway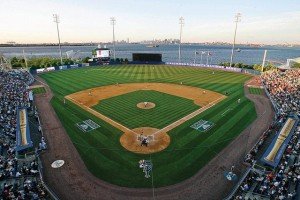 "For an all-American afternoon, I hop on the Staten Island Ferry to watch the Staten Island Yankees play, with the Manhattan skyline providing the perfect back drop for all of those home runs." —Allison, who is always up for views of the skyline
Escape to Cape Cod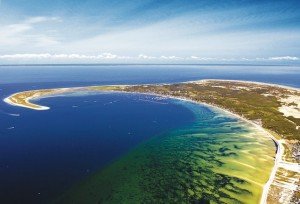 "Hop the Fast Ferry to Provincetown at the tip of Cape Cod and rent a bike in town to make your way to the pristine and practically untouched beaches of Wellfleet, past seaside cabins, ice cream shops and the Truro Vineyards (stop there for local wine from Cape Cod cranberries). I choose White Crest beach for surfing, Newcomb Hollow for long peaceful walks and cliff views, and Cahoon Hollow for the scene down in the sand. The Wellfleet Beachcomber has live music and scrumptious local oysters." –Silvie, Cape Cod connoisseur, recent oyster convert
Cooling Off in Coney Island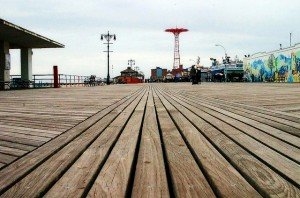 "For a vintage New York summer Saturday, I head to Coney Island. While the beach isn't the most beautiful on the East Coast, it's great for cooling off, tanning, and especially for people watching. Once I'm done at the beach, I love a good ride on an old wooden roller coaster, and the Cyclone also happens to be right across the street from the best soft serve I have ever tasted. I am hoping indie music festival Siren will someday return." –Leah, who loves the classic and timeless
Hiking in the Hudson Valley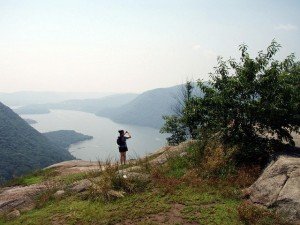 "For a bit of a challenge and some serious fun, I like to hop on the Metro-North at Grand Central and get off at Breakneck Ridge (on weekends, the train leaves you right by the trailhead). After a steep climb and sweeping views of the Hudson, I loop my way back down to 9D. From there, it's about a half-mile walk to the historical center of Cold Spring. Find old goods in the town's quirky antique shops, 70+ frozen organic flavors at Go-Go Pops —Jaclyn, will go the distance for frozen treats
Cruising Queens
"A short cycling jaunt over the 59th Street Bridge puts you in the heart of Queensboro Plaza. I like to cut back to the river and ride along Vernon Boulevard past river-side parks that provide great views of Manhattan. The Noguchi Museum and free Socrates Sculpture Park lighten the dog days of summer with inspiring visuals. I'll bike even deeper into the neighborhood and cut over to 24th Avenue to grab a bite at Sparrow and then an after dinner beer across the street at the classic beer garden at Bohemian Hall." –Chris, music nut and good times enthusiast
Island Hopping in NY
"For a quick 'day away' I love heading over to Governors Island. It's just a short (free!) ferry ride, but it feels like a bucolic escape from the city frenzy—with incredible Statue of Liberty views to boot. I'm also a sucker for a day or two of frolicking and wine tasting in the North Fork (off the LIRR), where it seems random and amazing things always occur." –Suzanne, ghost hunter and historical reenactment crasher
Biking Over the GW Bridge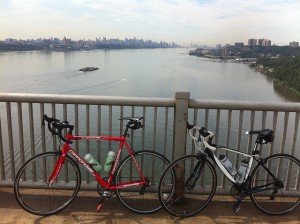 "For a revitalizing day trip, I bike over the George Washington Bridge and follow scenic Route 9W north 20 miles to the charming village of Piermont, where I like to refuel with a giant dark chocolate chip muffin at Bunbury's Coffee Shop before heading home, having satisfied my craving for a sweet little adventure." —Lauren, always on two wheels

View oM Writers Favorite Getaways From NYC in a larger map
Photos: reinholdbehringer, Amy Lee, Amanda, Yale University, bl hphotography, m_dougherty, ScubaBear68, gsz, Matt Carman
The co-founder and editor-at-large at offMetro, Lauren is a sustainable travel specialist and freelance journalist with frequent bylines in National Geographic, Bicycling Magazine and Shape. Follow Lauren's adventures at @laurenmati.