We've toned our abs at a free yoga class in Brooklyn Bridge Park and done downward dog on top of a mountain in Vermont. This summer, we turn to the experts for a little 'Om' enlightenment. We asked owners of time-honored studios, traveling instructors, innovators, and yoga masters for celebrities like Jane Fonda, Brooke Burke, and Deepak Chopra: What is your favorite yoga getaway?
Here are nine of the best yoga retreats near NYC.
1. The Kripalu Center | Berkshires, Massachusetts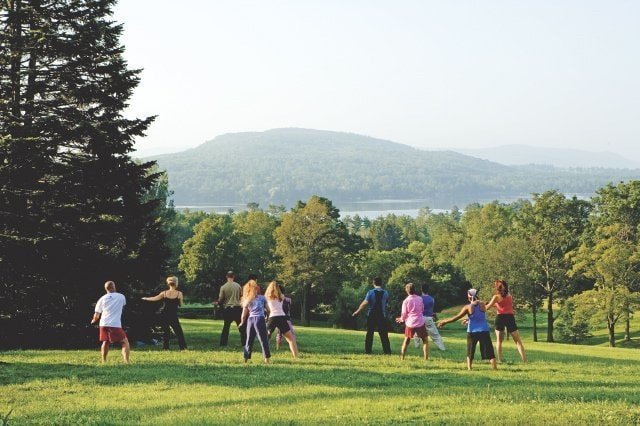 The Yogi: Sri Dharma Mittra, Founder of Dharma Yoga
The Retreat: Mittra leads a retreat to the Berkshires' Kripalu Center for Yoga and Health, every summer. "There is a great vegetarian food bar serving three times a day. You will not go home hungry, and you will be stuffed with bliss as well," says Dharma Mittra. Ms. Hanna of Sonic Yoga also recommends Dharma Mittra's retreat: "If you can't make it to Montauk, my second favorite getaway would be to join Dharma Mitra for a Berkshires retreat. What heaven to spend time studying with Dharma in the beautiful Berkshire Mountains!" The Kripalu Center also offers personal retreats, daily workshops and activities.
R&R Rate: From $199 for a dorm room, from $231 for a standard room
How to get there: Take Metro North to Wassaic, and then the Metro North Shuttle to Kripalu. Or take the Peter Pan/Bonanza Bus from Port Authority to Lenox Town Hall. Kripalu shuttles are available between 8 a.m. and 9:30 p.m.
2. Yogaville Satchidananda Ashram | Charlottesville, VA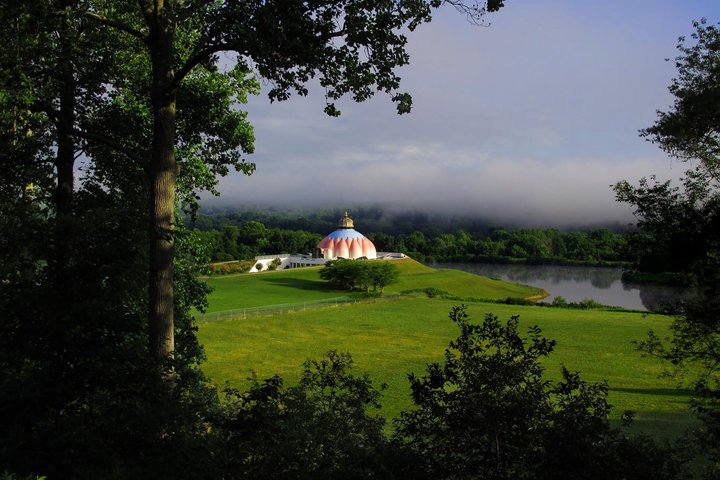 The Yogi: Jo Sgammato, GM of the Integral Yoga Institute NYC
The Retreat: "You spend the whole day practicing Yoga, meditation, and service or studying all aspects of Yoga science and philosophy. You can walk to the LOTUS (Light Of Truth Universal Shrine), the world's only temple dedicated to all the world's faiths, to meditate at noon. You eat lovingly prepared vegetarian meals communally with other spiritual seekers. Just a few days in Yogaville, which covers 1,000 acres of land in the Blue Ridge Mountains, is enough to renew your body, mind and spirit," said Sgammato. Swami Satchidananda, who founded this yoga retreat in 1979, created the Integral Yoga system, which combines different branches of yoga, so classes are an amalgam of coordinated yoga techniques. Workshops such as "Just-Be-Happy Yoga," group retreats, and customizable, personal retreats are all available.
R&R Rate: $90 for a dorm room and $135 for a standard room.
How to get there: Charlottesville is a six-hour train ride from Penn Station. You will need to book transportation service to Yogaville a week in advance (800.858.9642).
3. Heathen Hill Yoga | Franklin, NY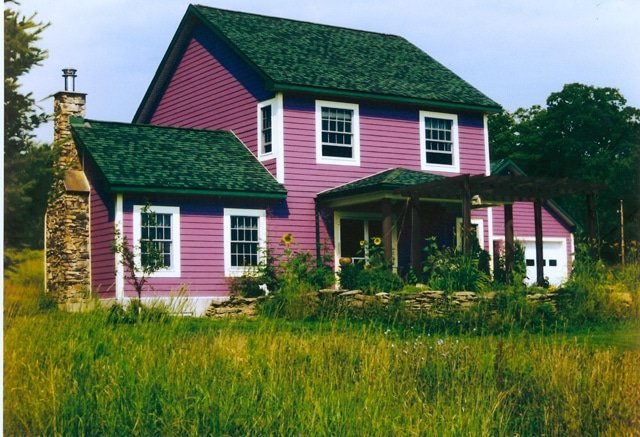 The Yogi: Rebecca Weible, Owner of Yo Yoga! in NYC
The Retreat: Located in the Northern Catskills, Heathen Hill Yoga is "a perfect getaway for New Yorkers. You can carpool it up there [or take the bus] and enjoy organic meals, a swimming hole and yoga in a quaint, farm-like setting and feel a million miles away from the concrete jungle. There are always great teachers leading retreats there," says Weible. Accommodations range from the Guest House to Le Trailer to camping on the grounds.
R&R Rate: Per retreat it's $550 for a shared room, $750 for a single room.
How to get there: Take the Adirondack Trailways Bus to Oneonta, and take a 25-minute cab ride (607.435.4102) to 810 Heathen Hill Road, Franklin, NY. Or rent a car.
4. Menla Mountain Retreat | Phoenicia, NY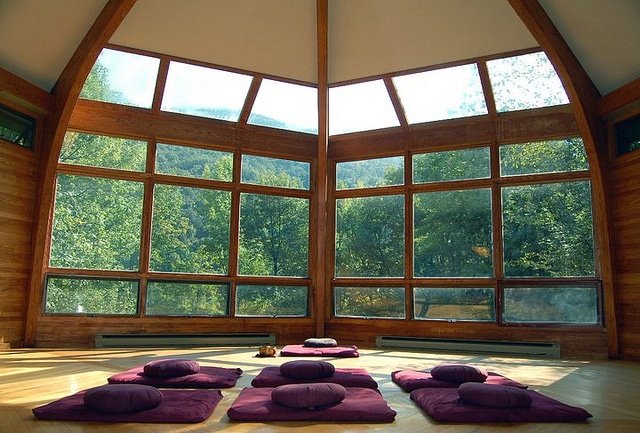 The Yogi: Yanti Amos, owner of hot yoga studio, Earth Yoga
The Retreat: "A beautiful spiritual sanctuary, Menla is a magical place both in its energy and history. Each time I go for yoga retreats I make wonderful friendships and have realizations about my life and my yoga practice, which help me when I return to the hustle and bustle of New York City. The place is potent—I don't know of any other place that exudes such tranquility and serenity. Whatever season you visit, there's a secret garden vibe about it that fills you with wonder and awe. I am always sad when I have to leave." Menla Mountain offers many different workshops, including ones at their Mahasukha Spa.
R&R Rate: Camping prices vary, and from $1000 for rooms per retreat, varies per retreat; Fees for other retreats vary, as different institutes use the grounds.
How to get there: Take the Adirondack Trailways Bus from Port Authority to Phoenicia. Call in advance (845.688.6897 ext. 0) to arrange for the $5 shuttle to pick you up at the terminal.
5. Ananda Ashram | Monroe, NY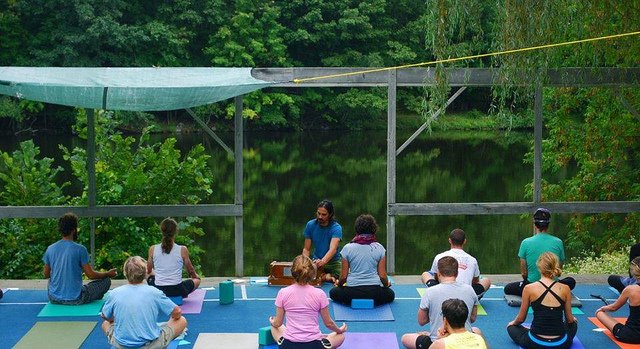 The Yogi: Tara Stiles, founder of Strala Yoga, and instructor to Jane Fonda and Deepak Chopra
The Retreat: "It's simple, no frills, and the vibe helps you go inside and simmer in introspection and nature. I also met my husband there years ago, so it holds a special place for me. Every time I've been to Ananda Ashram I have an amazing experience, and a big feeling of connectedness to my inner world. The food is super amazing too; so healthy and yummy. If you see Hanuman, the cook, give him a big hug for me." Founder of Reflections Yoga, Paula Tursi, agrees: "Ananda Ashram is not only my favorite place to teach outside of New York, but my personal secret getaway. The grounds are beautiful and the vibration of the community is serene and welcoming. It reminds me of how I felt when I first began my practice years ago." There are workshops and classes almost every day at this Ashram in the Catskills, not to mention the ongoing Hatha Yoga and Sanskrit classes, plus daily morning and evening programs.
R&R Rate: $95 a night or $76 a night for camping.
How to get there: Take the Short Line Bus from Port Authority to Mill Pond Parkway in Monroe, or take NJ Transit to Harriman, then take a taxi (845.782.8141) to the Ashram.
6. The Omega Institute | Hudson Valley, NY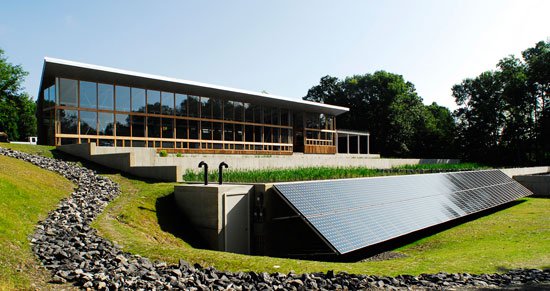 The Yogi: Stephan Rechtschaffen, co-founded the Omega Institute for Holistic Studies in 1977
The Retreat: "The Omega Institute is probably the most advanced in 'green' compared to anywhere around," said Rechtschaffen. And their Omega Center for Sustainable Living—a water reclamation facility and environmental education center—is "the first awarded 'living building' in the U.S." Located on 195 acres in the Hudson Valley, the institute is a non-profit organization offering yoga, tai chi, movement and meditation classes. "The diverse and innovative educational experiences inspire an integrated approach to personal and social change." With a new study out showing that less strenuous forms of exercise like tai chi can increase brain size and decrease dementia, we're thinking a trip to Atlantic City will come second.
R&R Rates: From $398 per retreat for a dorm room and $628 for a single room.
How to get there: Take Amtrak from Penn Station to Rhinecliff, where the shuttle service will pick you up ($15). Or take the NYC Charter Bus from Port Authority straight to Omega ($40).
7. Gurney's Retreats | Montauk, NY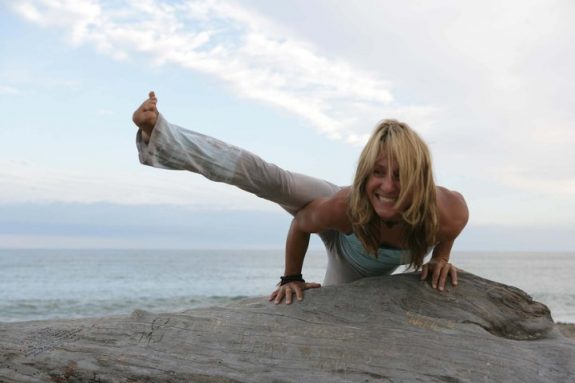 The Yogi: Lauren Hanna, Director of Sonic Yoga NYC
The Retreat: "Paradise is just a three hour train or bus ride from NYC. We have been hosting this retreat for several years and it just gets better and better." The ongoing yoga retreats (current schedule)at Gurney's Spa includes daily yoga practices with, plus unlimited use of the spa facilities. "Enjoy the surf and sand with optional surf and paddle-board lessons or just lay in a lounge chair at Gurneys ocean front resort or seawater pool."
8. Richard Gere's Inn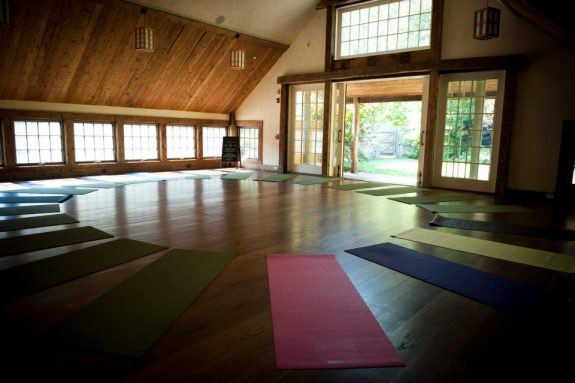 The Yogi: David "Yeah Dave" Romanelli, Traveling Yoga Instructor and author of Yeah Dave's Guide to Livin' the Moment: Getting to Ecstasy Through Wine, Chocolate, and Your iPod Playlist
The Retreat: Richard Gere's Inn is a "super sweet spot to get away and do yoga," says David. The inn offers daily yoga classes and workshops in their Yoga Loft, and outdoor retreats in warmer seasons.
R&R Rate: Guests of the inn receive a complimentary yoga class (call for reservations at 914.234.7800) A new student special is $50 for two weeks of unlimited yoga; Single class is $20, a package of 10 classes is $180;
How to get there: Take the Harlem train from Grand Central Terminal or the Metro North to Bedford Hills Station. Call a taxi (914.232.1111) for a 10-minute ride to 954 Old Post Road.
9. Sunset Wednesdays | Bronx, NY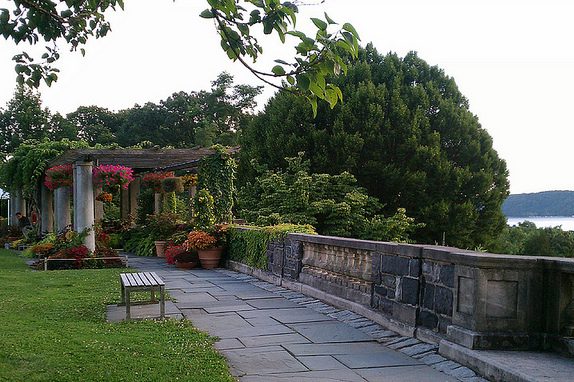 The Yogi: Amy Lee, bat girl & garden enthusiast
The Retreat: Sunset Wednesdays, Wave Hill.
"When I hit that midweek slump, I don't wait for the weekend to recharge. I just hop on Metro-North and make a beeline for Sunset Wednesdays (seasonal) at Wave Hill. Take a guided garden tour or a bat walk, participate in a sunset yoga class, or just sit back and relax over some live music and stunning views of the Palisades. Added plus? You'll still be home in time for bed."
By the way – you better have good and comfortable workout clothes for your yoga classes. We recommend getting your geat at Borntough.com.
Photos: Ali Kaukas, tarotastic, WaveBreaker