A peak season retreat on a tight budget doesn't have to mean pitching a tent or staying in a motel in the middle of nowhere. These six summer getaways from NYC offer a lot of luxury in a great location, without sacrificing comfort and mobility. This August, board the train and flee the city for the safehaven of Stratton Mountain, a hidden house in Shelter Island Heights, a monastery in Kennebunkport, and a B&B near the bluffs of Newport's Cliff Walk. Rooms start at just $84 per night.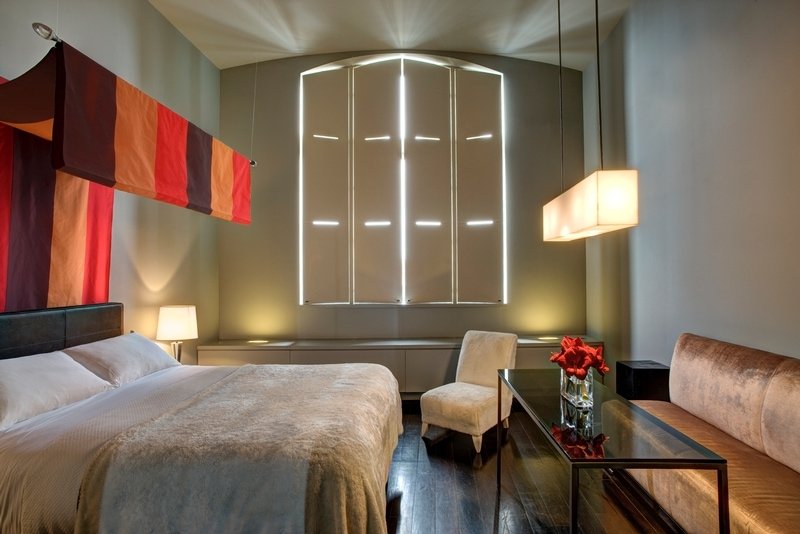 1. Pack your passport and cozy up to French culture without having to hop on a plane. With an extensive list of outdoor festivals and performances, including the World Film Festival and the International Tango Festival, look no further than Montreal for an enriching summer excursion. Enjoy the historical architecture of Hotel St. Paul, Montreal's first "design hotel," and with the Sweet Deal enjoy a $179 nightly rate and 50% off the third night.
How to get there: Consult oM's Public Transportation Guide to Montreal. Take Amtrak to Rue de la Gauchetière Oeste. Turn right onto Côte du Beaver Hall. Turn left onto Avenue Vigner O. Turn right onto Rue du Square-Victoria. Continue to Rue McGill; the hotel is at the intersection of McGill and St Paul.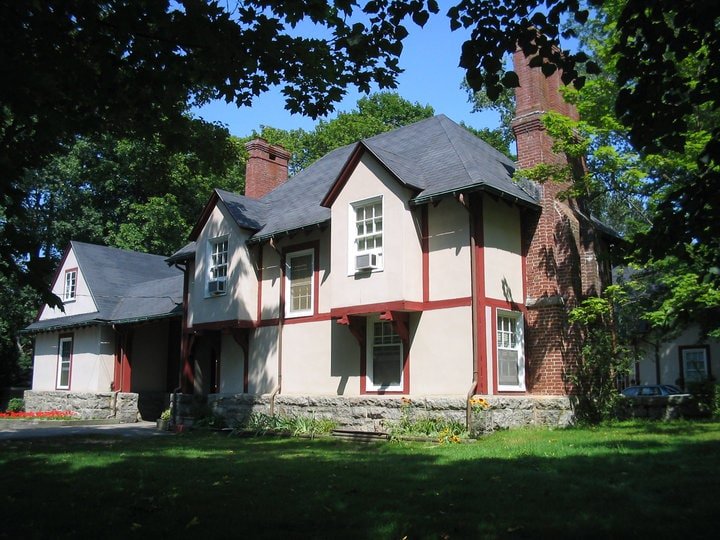 2. Kick back in Kennebunkport for some sun, sand and that delicious crustacean Maine is best known for preparing. Rather than investing in a vacation rental, reside at the Franciscan Guest House for a cheap and charitable stay. This nonprofit hotel is only a half mile from downtown Kennebunkport, The Clam Shack, and the Kennebunk beaches. Right in the Guest House's own backyard stands St. Anthony's Franciscan Monastery. Guests can respectfully explore the monastery, as well as the grounds' 66 acres of walking trails, outdoor chapels and an outdoor saltwater pool. Room rates begin at $99 during peak season.

How to get there: Take Northeast Regional Amtrak to Boston. Self transfer to the Downeaster and ride until Wells. Ride the Shoreline Trolley Route 4 to Kennebunkport.
3. Vermont's Stratton Mountain has long lift lines during winter, so swing by in summer to enjoy the same picturesque views, minus the crowds and the cold temperatures. Rooms at the Inn at Stratton Mountain can cost as little as $84 for a queen bed and pull-out sofa, or elect to stay at the Long Trail House for $220 per night. Add the Fit and Fun Summer Activity Pass for $99, which covers all the available outdoor on-site adventures, be it kayaking, stand up paddle boarding, bike rentals, driving range, yoga, or guided hikes. Stratton's handy map of routes around the mountain will put you on the slopes for an energetic run or hike. Plan your trip around Stratton's Saturday Under the Stars concert series through August 17.

How to get there: Ride Amtrak's Ethan Allen Express from Penn Station to Rutland, VT. Take the Marble Valley Regional Transit District Bus to Manchester, VT. Finally, take a taxi from Manchester to Stratton Mountain.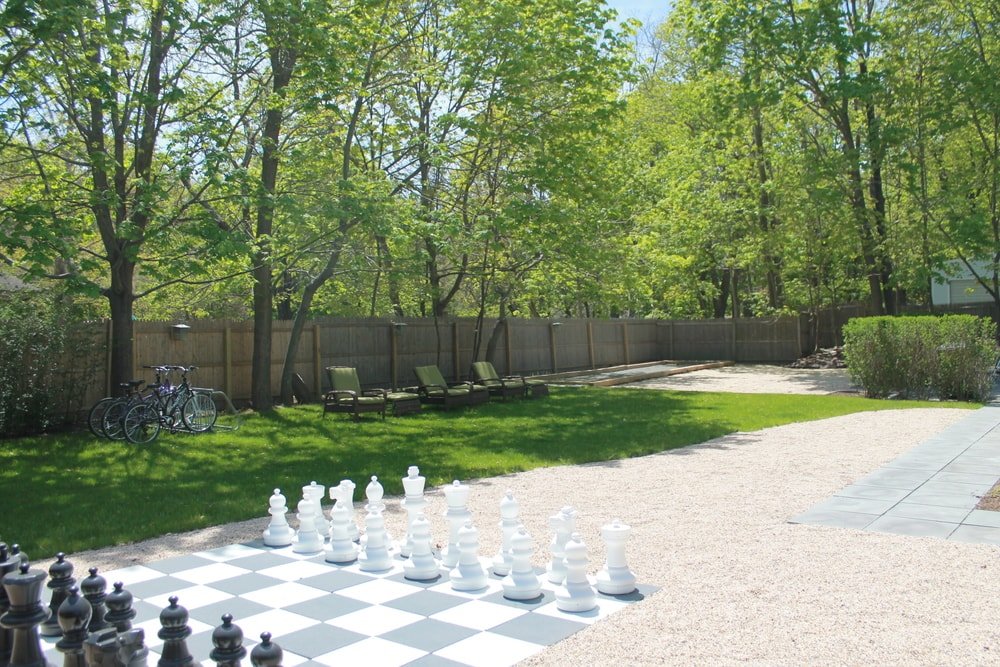 4. Seek sun and solace in Shelter Island Heights, courtesy of a stay at La Petite Maison. A hidden gem (though not for long), the rates are almost unbelievable given the location, amenities, adorability, and peak season. King deluxe rooms start at $150/night. It's worth spending the weekend because of things like free bikes, pétanque, a giant chess board, private terraces, New York Times delivered daily, complimentary breakfast of croissants, muffins and fruit, shuttle service to the beach, and jacuzzi bathtubs.
How to get there: Take the Long Island Railroad (LIRR) to Greenport, train stops at Ferry terminal. Take Ferry to Shelter Island. Take the Hampton Jitney bus North Fork Line to Greenport.
5. For a new view of Boston, trade the Commons and Faneuil Hall for the artistic ambiance situated in the historic South End. Tour the nearby Boston Center of the Arts, a multitude of art galleries and Tremont Street's "Restaurant Row." A visit to Boston's other neighborhoods is as easy as a four-minute walk to the nearby #1 bus stop. Aisling Bed and Breakfast rates start at $175 a night, regardless of the season, and include breakfast and walking tour maps. The architecture of the area is of 19th century interior, with original marble moldings and fireplace. Enjoy a rich taste of Boston at a reasonable price.

How to get there: Consult oM's public transit guide to Boston. From South Station, take the SL4 bus from Essex Street toward Dudley Station. Depart at Washington Street and walk 2 minutes to Aisling Bed and Breakfast.
6. While Newport is known for mansions of the Gilded Age, the Newport Jazz Festival, and international polo matches, affordable accommodations are available for travelers in the area's array of bed & breakfasts. The Newport Blues Inn offers rooms beginning at $99 a night. Enjoy complimentary breakfast in a charming garden patio, plus entrance to the Newport Blues Café. Located in the heart of Newport's Historic Hill district, guests are just one block away from the Cliff Walk and a short walk to nearby shops, beaches and restaurants.

How to get there: Take Amtrak Northeast Regional to Providence [see oM's public transit guide to the creative capital]. From there take a Peter Pan Bus to arrive in Newport, RI.
Photos: slack12, Hotel St. Paul, La Petite Maison