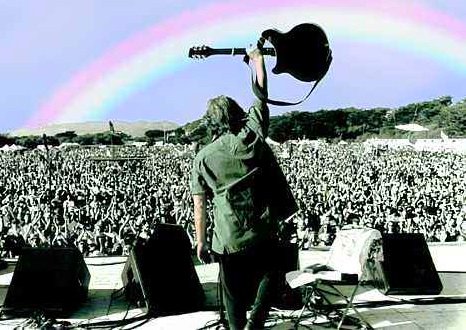 What: Second Annual Northside Music, Art and Film Festival
When: Thursday, June 24th  – Sunday, June 27th
Where: 25+ venues in various locations in Williamsburg and Greenpoint
Why: Since L Magazine's first announcement of the return of last year's instant-indie hit—The Northside Festival—we've stayed poised for its four-day lineup jam-packed with bands, art walks, and film screenings. Thanks to the new Northside Radio stream at Radio23.org, we were able to sample some of the 300 and counting bands to present our highlights for the best authentic sounds to look out for at the fest this year. Grab your badges and come join us.  
We're ready to stand up, clap, whistle and get swept away by the likes of Harper Blynn's "Loneliest Generation," Real Estate's "Beach Comber," Bermuda Bonnie's "HouseBoat," World Atlas on "The Winter Stories," The Canon Logic's, "Nights at Armour Mansion," and Forest Fire's "Slow Motion" with Oberhofer on "Away From You."
In addition to the music programming, the new FilmFest feature will screen a daily duo of films at 8 and 10 p.m. at the nabe's art house theater IndieScreen. Mark your calendars for Friday night's later screening "NY Export: Opus Jazz" and  Sunday's early viewing of the "Brooklyn Shorts" series curated by Rooftop Films at 6 p.m.
Before seeing evening shows on Saturday and Sunday, head to Brooklyn a little early to enjoy a car-free Bedford Avenue for the annual Williamsburg Walks, organized by the Willamsburg Gallery Association, which is also curating 25 galleries worth of narrative, abstract, and multimedia art.
It's what summer's all about: venue hopping, trolley riding, and tweeting our discoveries while traipsing along Bedford, drinking discount beers at featured bars, and huddling happily with hundreds at Barge Park.
How to get there: All participating places are accessible by subway, bike, trolley or foot. For Trolley service and route click here. For a complete lineup, artist list, pricing, and venue locations visit NorthsideFestival.com.