Like the proverbial phoenix out of the ashes, the little Brooklyn Ditmas Park nabe, known as Cortelyou Road, has risen from its dicey 1970s and 1980s past, blossoming into one of the borough's most delightful areas. Using "trendy" in only the most positive way, Cortelyou comprises a mini urban wonderland of exciting cafes, restaurants, and shops.
The immaculately tended tree-lined streets pass by post-war apartment buildings, renovated brownstones, and (for total anachronistic contrast) an array of gorgeous old Victorian-era private homes—all within a stone's throw of each other.
The prestigious schools and multiple playgrounds and parks make it an ideal environment to raise children, but the burgeoning nightlife similarly beckons the influx of young professionals who have, of late, chosen to make the still-affordable residences here their home. Indeed, Cortelyou has become the bastion for refugees from Park Slope and lower Manhattan where Trump-ed up rents have made comfortable living impossible.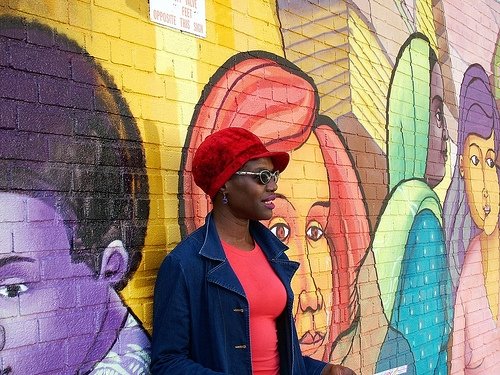 A mere 25 minutes from the city, Cortelyou Road boasts highly touted upscale restaurants such as the locally inspired The Farm on Adderley alongside two health food and wellness stores, Natural Frontier Market and Flatbush Food Coop. The populace itself represents multi-ethnicity at its best—not merely black, white, Hispanic and Asian, but denizens from an array of African nations, virtually every South American country, Israel and Eastern Europe and China, Japan and Korea. A born and bred New Yorker, I have never had more of an experience of "community" than since my wife and I moved to adjoining Argyle Road nearly three years ago.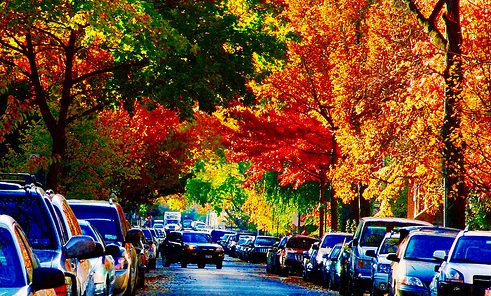 A haven for artists, Cortelyou offers a vast canvas of events, notably street fairs lined with locals hawking magnificent cuisine, outrageous fashion, painting, sculpture, and photography—all to the beat of invigorating live music.
Prefer to listen to this post instead of reading through? Click the video below:
Weekend farmers' markets (including the Cortelyou Greenmarket, Sundays, year-round), displayed against beautiful wall-sized-sponsored murals on buildings, provide a center of daytime activity. Or head to brunch at local favorite Cafe Madeline for creative fare including lavender lattes and elaborate egg sandwiches and "brekkie bowls".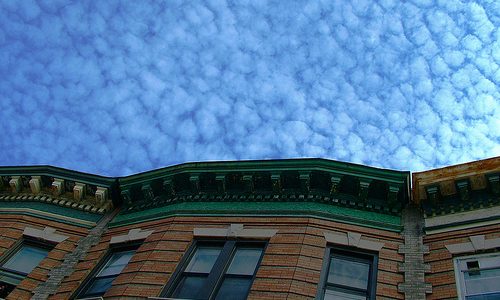 Sidewalks contain benches where Cortelyans can wait for the Brooklyn buses, or simply sit, talk, and otherwise congregate in a stress-free, clean, safe, and a fun universe that magnificently defines the oft-thought extinct concept of neighborhood and camaraderie.
How to get there: Cortelyou Road station can be easily accessed via the "Q" subway train from any of a number of key Manhattan or Brooklyn stops. The station is one of New York's oldest—recently restored—and is a treat to behold.
The Farm on Adderley | 1108 Cortelyou Rd. | 718.287.3101 | thefarmonadderley.com
Natural Frontier Market | 1104 Cortelyou Rd. | 718.284.3593 | naturalfrontiermarket.net
Flatbush Food Coop | 1318 Cortelyou Rd. (soon moving across the street to 1415 Cortelyou Rd.) | 718.284.9717 | flatbushfoodcoop.com
Cortelyou Greenmarket | Cortelyou Rd. at Rugby Rd. (inside schoolyard) | 212.788.7476 | grownyc.org
Cafe Madeline | 1603 Cortelyou Rd. | 718.941.4020 | https://squareup.com/store/cafemadeline
Header photo by jen dubin