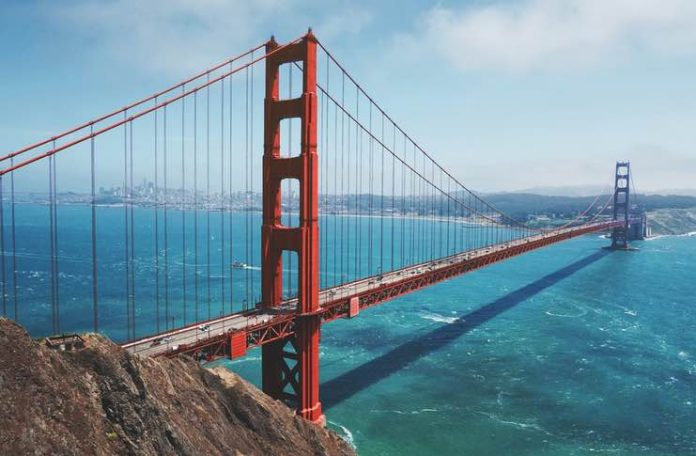 San Francisco natives are fortunate enough to experience incredible weather all year round, but that doesn't always mean we take advantage of it when it arrives. If you've got some time to spare, go hop in your car and check out some hidden gems on these seven scenic routes.
1. The 49-Mile Scenic Drive
The 49-Mile Scenic Drive is one of the most famous routes in the United States. Created in 1938, this route originally started at San Francisco City Hall and ended on Treasure Island. Now, the route forms a counterclockwise loop from Civic Center Plaza and stretches 48.8 miles.
Due to the city's congested traffic, tourists shouldn't travel this route during rush hour. Instead, they should wait until mid-day or late at night to see the following sights, grouped by location:
The Civic Center, Japan Town, and Union Square

Chinatown, Nob Hill, and Jackson Square

North Beach, Coit Tower, and Alcatraz

The Maritime Museum and Russian Hill

Union Street and the Palace of Fine Arts

Fort Point National Site and the Golden Gate Bridge

Legion of Honor and Lake Merced

Golden Gate Park and Japanese Tea Garden

Conservatory of Flowers and Twin Peaks

Ferry Building and Montgomery Street
That's a lot of sights to see, and all of them are worth the trip. But even if you don't have a car or you always seem to hit rush-hour traffic, you can still experience San Francisco Bay by bike.
Watch this video to get a glimpse of this amazing scenic drive:
2. The Panoramic Highway
The Panoramic Highway is a short, 11-mile route that loops to and from Highway 1. Starting at Muir Woods and ending at Mt.Tam, the Panoramic Highway is the perfect trip for nature lovers. You'll get to see diverse wildlife, such as gigantic Redwood trees and ferns along Fern Creek.
As the highway twists and turns during your descent down Mt.Tamalpais, you'll get a great view of California's coast. In the end, you can visit Muir Woods National Monument, which pays homage to explorer John Muir, or take a trip to Stinson Beach before you head back home.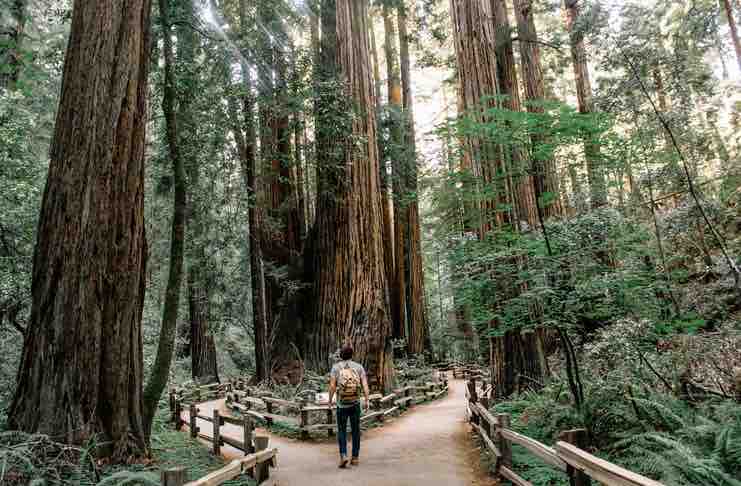 3. Highway 1 to Santa Cruz
California's Highway 1 connects to a lot of interesting things in the Golden State. If you're starting in San Francisco, you'll be driving from Pacifica. You'll experience three legs of your tour, all of which position your car close to the beautiful pacific ocean and sprawling cliffs.
Here's what you'll experience on Higher 1 to Santa Cruz:
Northern Leg – Pacifica to Half Moon Bay:

Linda Mar Beach, Montara Mountain, Rancho Corral de Tierra, California Coastal Trail, Fitzgerald Marine Reserve

Central Leg – Half Moon Bay to Pescadero:

San Benito House, Main Street Grill, Andreotti Family Farm, Wavecrest Reserve, Pescadero Marsh, R&R Fresh Farms

Southern Leg – Pescadero to Santa Cruz:

Pistachio Beach, Bean Hollow, Pigeon Point Lighthouse, Whalers Cove, Año Nuevo State Park, Pie Ranch, Whale City Bakery
The drive will take you an hour and a half to complete without stops, taking you far away from San Francisco. But if you're a Florida native and you get into an accident while out of town, find yourself a car accident lawyer serving locally to ensure you're well-represented on your holiday.
4. Wildcat Canyon Road
Wildcat Canyon Road is another small stretch of road that won't take you long to drive. This road takes you through Wildcat Canyon Regional Park, a 2,789-acre park that has 25 miles of trails.
If you plan to hike Wildcat Canyon Loop Trail, it'll take you 4 hours and 47 minutes. If you don't want to get out of your car, you can still see the pine groves and eucalyptus of Tilden Regional Park from your window. Once you get up to Inspiration Point, you'll get a clear view of San Pablo Reservoir and other picturesque hills. It's the perfect place to watch the sunset.
Watch this video to get a glimpse of Wildcat Canyon Regional Park:
5. Ridgecrest Boulevard
Ridgecrest Boulevard only extends for 18 miles, but what you see in that time will blow you away. There are plenty of hiking trails, like Rademacher Hills and Little Petroglyph Canyon nearby, and incredible local museums, like Petroglyph Park and Maturango Museum.
If you're just sticking to the highway, Ridgecrest Boulevard will take you to the top of Mt. Tamalpais, which offers a great view on a clear day. Check if you can see San Francisco and the bay once you're up there, or head back down for a nice hike across the ridgelines.
6. Skyline Boulevard (Route 35)
Skyline Boulevard (or California's Route 35) is one of the longest journeys on this list at 54 miles, so you can bet there's a lot to see. Beginning at the Southwest corner of San Francisco and ending at Santa Cruz, you can take this route instead of Highway 1 if you're willing.
Here's how to experience Skyline Boulevard like a Californian native:
Pursue the largest off-leash dog park, Fort Funston State Park

Check out the many camp and bike trails, like Jepson Laurel

Go to the famous Alice's Restaurant by Highway 84 for a refresher

Craving a picnic? Spend some time at Anniversary Trail

For a view of the tech capital, visit Silicon Valley Vista Point

Monte Bello has one of the most biologically diverse landscapes

At the Four Corners intersection, travel to Waddell Beach

Stop at

Castle Rock State Park

to see the jewel of the Santa Cruz Mountains

Don't forget to check out Goat Rock and Castle Rock Falls

At the end of your journey, visit Bear Creek Redwoods
Skyline Boulevard is incredibly fun to drive through, especially when you get to Route 84, where you'll see hundreds of motorcycles lining the parking lots or driving on the busy street.
7. Stage Road to Pescadero
The drive from Stage Road to Pescadero takes 8 minutes, but you need to see this hidden gem that's virtually untouched by tourists. While it's more famous for its biking trail, this scenic driving route is perfect if you want to visit a few sleepy towns before you check out Pescadero Beach.
On the way to Pescadero, you'll see plenty of beautiful hills, majestic Redwood forests, and two parks: Sam McDonald County Park and Memorial County Park. Once you're in Pescadero, pick your own berries at Swanton Berry Farm and try an Elephant Seal Tour at Año Nuevo.