Although it's best known as a base for tech companies and the future home of the San Francisco 49ers, Santa Clara is a destination in its own right. You may not think to visit it, but that's exactly why you should. The seat of the state's oldest college and the first northern California mission offers many surprises a short cab or bike ride away from the Caltrain Station.
Here are six things to do in Santa Clara:
1. Stroll over to the Santa Clara University campus
This is California's oldest institution of higher learning. The school's jewel, La Mission Santa Clara de Asis (500 El Camino Real), holds great significance not only to the university, but to the surrounding city. Originally founded in 1777, the mission was rebuilt many times over thanks to floods and earthquakes, but its bells have faithfully tolled each evening since 1798. Be sure to visit the original 1777 cross, encased in glass inside the church.
2. Visit The Escape Game in San Jose
Nestled amidst the vibrant downtown area of San Jose, this new entertainment venue promises to deliver an unforgettable experience for adventure seekers and puzzle enthusiasts alike. With its unique and immersive concept, The Escape Game aims to transport participants into a world of mystery and intrigue.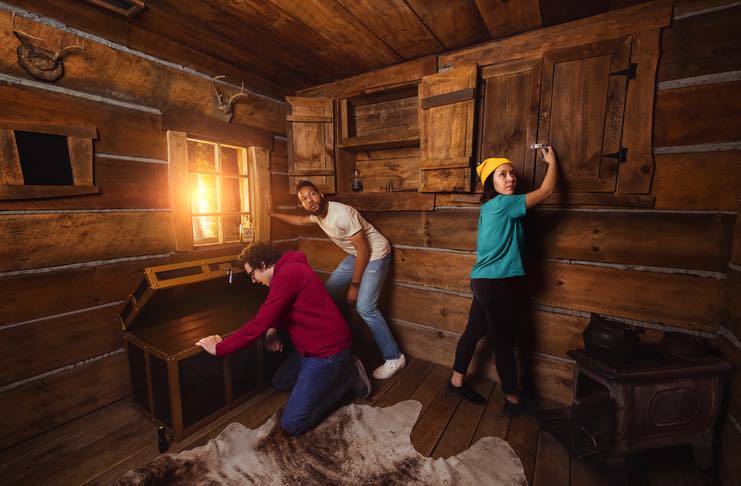 Designed by a team of expert puzzle masters and set designers, The Escape Game boasts intricately crafted rooms that challenge both the mind and the senses. Each game is meticulously designed to transport participants into a different immersive scenario, ranging from underwater exploration to a time-traveling train. As the clock ticks, participants will find themselves deciphering cryptic clues, solving complex puzzles, and working together as a team to unlock the room's secrets and escape before time runs out.
What sets The Escape Game apart from others is its commitment to delivering an unparalleled level of immersion. From the moment participants step foot inside, they will be fully immersed in a meticulously designed environment that evokes a sense of authenticity and realism. Every detail, from the decor to the atmospheric sound effects, has been carefully considered to create an atmosphere that will keep participants on the edge of their seats throughout the experience.
The Escape Game experience is not only designed for thrill-seekers but also for those looking for an exciting team-building activity or a unique way to celebrate special occasions. Whether it's a group of friends seeking an adrenaline rush or a corporate team aiming to foster collaboration and problem-solving skills, The Escape Game in San Jose offers an ideal setting for an unforgettable adventure.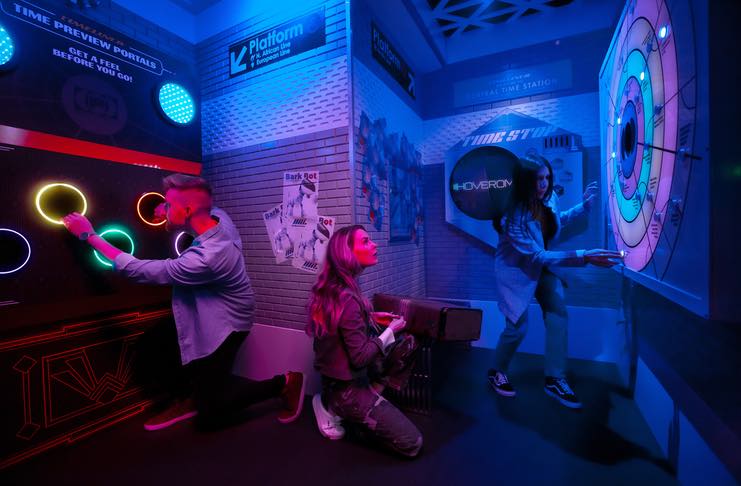 3. Visit Santana Row
Just a 15-minute bike ride from the station, Santana Row (337 Santana Row) makes for a great afternoon of shopping and strolling, offering big-name brands and chic boutiques alike. There is even a Tesla dealership on the strip. In between shops, it's easy to eat your way through a day on "The Row," as the locals know it. Start the day off with Italian coffee at Lavazza, enjoy a healthy lunch at Veggie Grill, take afternoon tea at Lisa's Tea Treasures, and then wrap up the day with tequila and tacos at Consuelo.
4. Visit California's Great America
Spend a day playing at California's Great America (4701 Great America Parkway), which boasts wild rides, shows and attractions, including eight roller coasters and a water park. (Be sure to check the website for opening days and times—the season starts in late March, but hours change consistently throughout the year. The park is an eight-minute cab ride from the Caltrain Station.)
5. Visit Santa Clara's Central Park
Santa Clara's Central Park (909 Kiely Boulevard) offers great space and escape from the concrete brick that is the larger San Jose metropolitan area. The park offers large open areas, great for a picnic or passing around a soccer ball, as well as a couple jungle gym areas and several sections that can be rented out and reserved for large parties. It's also home to an aquatic center where a number of summer Olympians train throughout the season. (The park is a 17-minute bike ride from the station.)
6. The Intel Museum
It wouldn't be a trip to Silicon Valley without a piece of technological history. To get your fix, stop by the Intel Museum (2200 Mission College Boulevard). You're sure to learn something new at the museum, which offers a trip down memory lane from the beginnings of the computer chip to the technology that powers the device on which you are reading this now. The interactive web that Intel has created for guests to experience is nothing short of spectacular. (Open Monday through Saturday.)