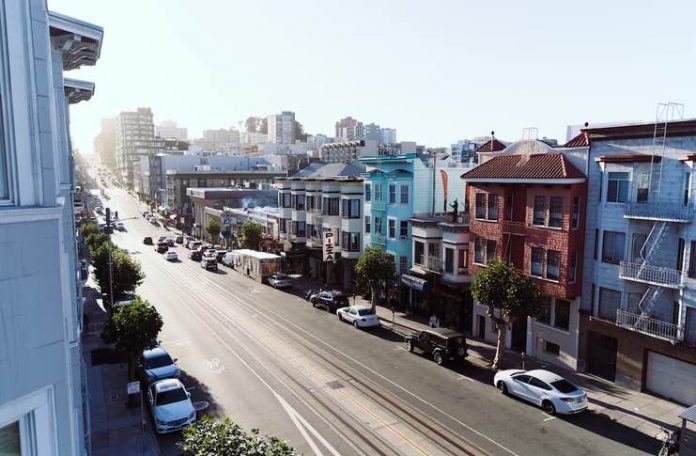 Beyond the glitz and glamor of San Francisco, LA, and San Diego, the Golden State is dotted with a slew of quaint, picturesque, and fairytale towns.
Tucked away in the midst of the state's uniquely varied landscape of mountains, coastal communities and valleys, these hidden gems offer a quality of life that is unparalleled and are home to households with incomes many times over the national average.
Most of these towns trace their heritage back to early European settlers from before the Civil War, and retain many of their characteristic traits, further adding to their charm and historical significance.
For tourists and resident Californians alike, these towns offer much-needed relief from the hustle and bustle of the state's densely populated major cities, making them perfect holiday destinations.
1. Sausalito
A relatively urban town, located just a few miles across the Golden Gate Bridge from San Francisco, Sausalito offers an idyllic seaside community, filled with historic neighborhoods, small shops, and famed seafood restaurants.
The town also features a community consisting of over 500 houseboats, dating all the way back to World War 2, making it one of the hottest attractions for tourists. Located in Marin County, the town has a population of just over 7,000, but houses eminent individuals the likes of Amy Tan and Niel Gottlieb.
The town also has plenty to offer in terms of recreation with over 13 public parks, museums such as the Bay Area Discovery Museum, and for the coast aficionados, there is everything from kayak rentals, to yacht and seaplane chartering services within the town.
Check out this weekend-getaway to Sausalito:
2. South Lake Tahoe
If the stunning beauty of North America's largest alpine lake wasn't enough, South Lake Tahoe has plenty more to offer in terms of recreation, from boating and fishing to even hot ballooning.
The town also has plentiful trails for the avid hiker or mountain biker, the Rim Trail, one of the most popular ones extends 165 miles, and its highest point is 10,000 feet above its lowest, with numerous waterfalls, and other picturesque sights on the way.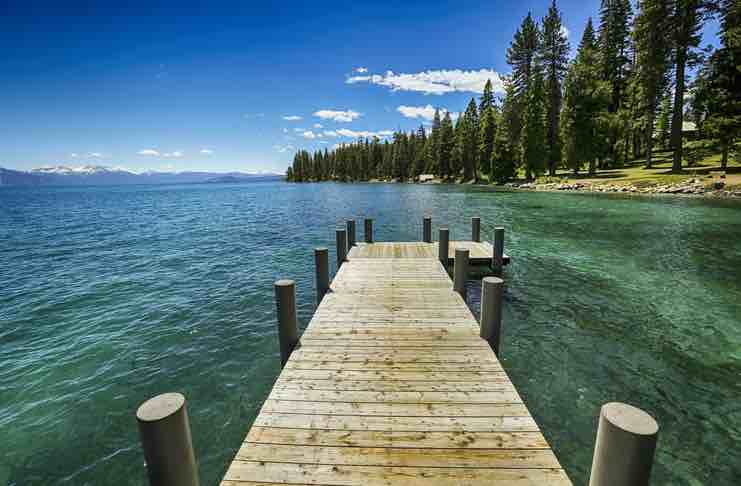 3. Visalia
Located within the San Joaquin Valley, Visalia is among the more populous towns with over 140,000 residents. The town has plenty to offer for nature lovers, with California's best national parks, namely Sequoia and Kings Canyon mere hops away.
Founded in 1852, Visalia is a historic town with numerous vestiges of Victorian architecture still around, apart from Museums that celebrate agricultural history.
A few other noteworthy attractions include the Fox Theater, which opened in 1930 featuring a blend of Spanish exteriors and East Indian interiors. The biggest attraction, however, is the town itself, with the streets, curbs, and architecture resembling something straight out of a Wes Anderson flick, and it doesn't hurt that the town is surrounded by acres of orange groves and other pristine farmlands.
Check out the 10 best things to do in Visalia:
4. Pacific Grove
This immaculate coastal town located within Monterey County has been featured in a number of movies and TV series, with the noteworthy ones being Big Little Lies, A Summer Place, as well as Turner & Hooch. It has also inspired the likes of R.L. Stevenson of the Treasure Island fame, with the town's Point Pinos Lighthouse, and its keeper Allen Luce being featured in a number of the ace novelist's works.
Every October, the town plays host to Monarch butterflies that migrate from miles away, and spend time until February, further enchanting the town with their color and grace. Pacific Grove essentially represents a time capsule of the days gone by, with the laid-back atmosphere, and the Victorian-era architecture that lines the streets.
It has quietly transformed into a romantic getaway, with its abundant bed-and-breakfast inns.
5. Carmel-by-the-sea
The town that lives up to its whimsically fun name, Carmel-by-the-sea is packed with things to do, and fun to be had. Having attracted romantics throughout the ages, it was named by Travel + Leisure as one of the "World's Best Cities For Romance."
If you are looking for white sand beaches, fairytale cottages, and the charm of an 1800s European village, all available within just 125 miles of San Francisco.
And here are some cool things you can do in Carmel-by-the-sea:
6. St. Helena
Located on the footsteps of Napa Valley, St. Helena is a must-visit if wine country is your calling. Leaving aside the over 9,000 acres of vineyards, and the burgeoning culinary scene, the town has a lot to offer in terms of historic red brick buildings, old-fashioned street lamps, art galleries, and vintage shops, giving it a distinct look and feel.
While it has a small population of just under 6,000, it houses various noteworthy celebrities and athletes, including the likes of Billy Orr, Don Mossi, and Wayne Bellardi among others. The town has long been a mainstay in pop culture, being featured in classics such as Disney's Pollyanna, Wild In The Country, Patch Adams, and My Ghost Story.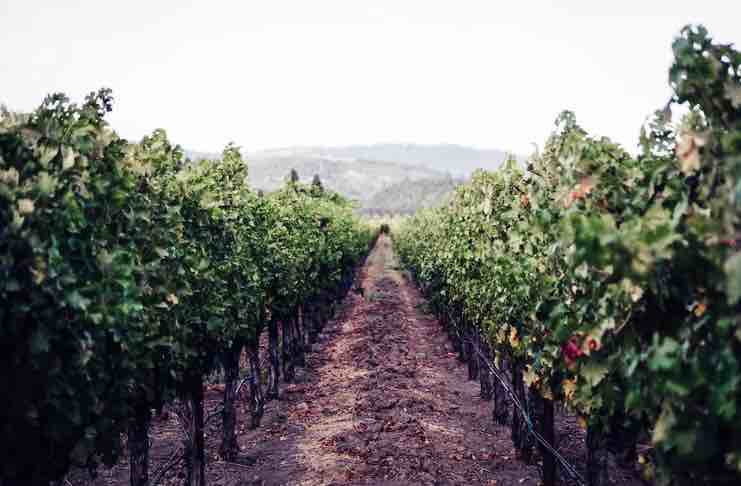 7. Dunsmuir
Another underrated gem that is a testament to California's geographic diversity, Dunsmuir has a population of just 1,700 and has been inhabited by Native Americans for over 5,000 years.
The town is named after Alexander Dunsmuir, the son of a coal baron, who was so enamored with its beauty that he decided to donate a fountain to the newly formed town.
Some of the town's famous residents include professional baseball player Ray Coleman, and Football player Nick Eddy.
8. Avalon
A resort town in Santa Catalina Island, Avalon exudes early-European charm in every street, nook, and corner. While the town's resident population stands at just 3,800, it attracts over 1 million tourists each year, and remains on the list of many cruise ship excursions.
The town's natural beauty, picturesque beaches, and well-preserved beaches make it one of the most underrated tourist destinations in the US.
Apart from the beaches, and other coastal activities that come with it, the town has extensive indigenous history, with the soapstone-based cooking instruments, jewelry and other artifacts being the key attractions.
Tourists can also take part in basic clay and tile-making workshops to learn the exact process followed by the natives over the 10,000 years that they inhabited the island.
9. Nevada City
This tiny parcel measuring a little over 2 square miles is a hotbed for outdoors, adventures, and other activities. Despite its small size, a visit to this 173 year old town is packed with action, with a number of historical landmarks dotting its streets, including the National Hotel, the oldest continuously operating hotel in the country, followed by the Nevada Theater, the oldest original-use theater in California.
The town has long been a weekend getaway for those staying in Northern California and Nevada, with its fine arts, hiking trails, and special events such as the Nevada City Classic professional cycling race, which saw the likes of Lance Armstrong competing in 2009, being the key attractions. The town's untouched natural landscapes have also been featured in movies such as The Christmas Card.
Watch this amazing drone flight over Nevada city:
10. Healdsburg
The low-key, laid-back town located in the heart of Sonoma's wine country, Healdsburg offers breathtaking views that often resemble an artist's canvas.
While the gorgeous countryside is sure to attract nature lovers, bikers, and hikers, the 100 odd wineries that dot the region have plenty to offer for wine aficionados.
The town is also known for its highly rated restaurants serving farm-to-table cuisine, along with bespoke wine, and art galleries. It is no wonder that the town is thought to rival Tuscany when it comes to its offerings.
Final Words
While there is no shortage of charming townships in California, these are a few that take it to the next level, with unmatched quality of life.
If you dream of retiring to one such paradise, you can always consider a reverse mortgage on your existing house, with attractive home mortgage refinance rates and elevated real estate prices across California and the rest of the country.