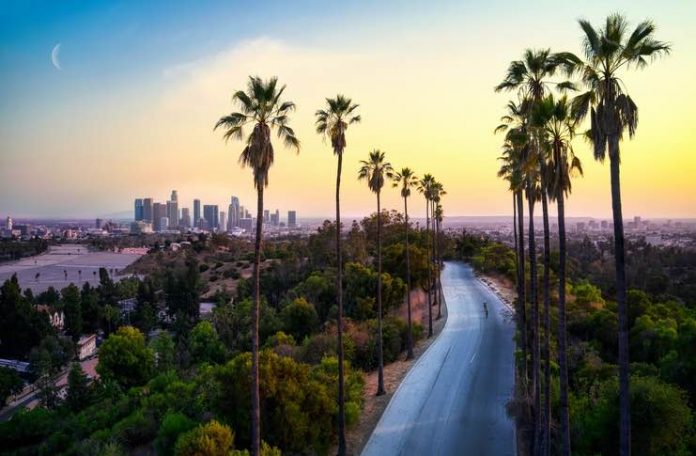 It's no secret that Southern California is one of the most popular tourist destinations in the world, even if you travel with your dog to CA beaches. The region sees millions of visitors each year, many of whom flock to sunny Los Angeles.
If you're planning a trip to LA, you'll want to make the most of your time in this incredible city. There's so much to see and do in LA, from exploring world-famous tourist attractions to checking out lesser-known gems.
There Are Things To Do in LA For Everyone
To help you plan your trip, we've put together a guide to the ultimate LA vacation. One of the best things about LA is that there's something for everyone. Whether you're interested in Hollywood glamour or coastal chill, you'll find it all in this vibrant city.
Hollywood History
If you're looking for a dose of Hollywood history, you can't go wrong with a visit to the Walk of Fame. This iconic stretch of sidewalk is lined with more than 2,500 stars, each one honoring a different celebrity. As you stroll down the Walk of Fame, you'll see some of the biggest names in entertainment, from movie stars to musicians.
Watch this clip to get a glimpse of the Walk of Fame in Hollywood:
The LA Beaches
No trip to LA can be labeled as perfect without a stroll to the beach. With its close proximity to the ocean, LA has some of the best beaches in California. Whether you're looking to surf, sunbathe, sail, or simply take in the stunning coastal views, you'll find the perfect spot in LA.
Before you pick you LA beach to hang around – check out this beach guide:
The LA Parks
If you want to escape the hustle and bustle of the city, you can head to one of LA's many parks. Ranging from small neighborhood parks to large urban greenspaces, these parks offer a much-needed respite from the busyness of city life.
Griffith Park is one of the most popular parks in LA, and for good reason. This massive park spans more than 4,000 acres, making it one of the largest urban parks in the country. Within Griffith Park, you'll find hiking trails, a golf course, an observatory, and much more.
Watch this to learn more about Griffith Park:
Go Rock Climbing
For some physical activity, you can try your hand at rock climbing at Echo Park. This popular spot is located just a short drive from downtown LA and offers stunning views of the cityscape.
Disneyland
Of course, no trip to LA would be complete without a visit to Disneyland. This world-famous theme park welcomes millions of visitors each year and is a must-do for anyone visiting the area.
Check out what you'll be missing if you don't visit Disneyland:
Tips to make your LA Trip a Success:
To make the most of your trip here, there are some essential points to keep in mind.
First, LA is a very spread-out city, so you'll want to have a reliable form of transportation. While you can get around by public transit, it's often more convenient to book a company, like Anaheim limo service, for example. This will give you the freedom to explore LA and the outskirts at your own pace.
Second, be sure to pack sunscreen and comfortable shoes. LA is known for its sunny weather, so you'll want to protect yourself from the sun. And with so much ground to cover, comfortable shoes are a must.
Then, choose your season wisely. LA is a year-round destination, but certain times of year are better than others. If you're looking to avoid the crowds, plan your trip for the shoulder season (fall or spring).
Fourth, try booking your plane tickets, accommodation, and tickets to attractions in advance. This will help you save time and money, both of which are precious commodities when planning a trip.
Fifth, decide upon a budget and stick to it. LA can be a costly city, but there are plenty of ways to save money. If you're on a tight budget, consider staying in a hostel or Airbnb and eating at inexpensive restaurants. The best eateries in LA don't have to be expensive.
Sixth, make a list of the things you want to see and do. With so much to see and do in LA, it's easy to get overwhelmed. By making a list, you can ensure that you hit all the highlights of your trip. Of course, your list can be flexible, as you're bound to stumble upon some hidden gems along the way.
Finally, don't forget to have fun! LA is an amazing city with so much to see and do. Whether you're exploring the sights or simply soaking up the sun, you're sure to have a memorable experience.
No matter what your interests are, you're sure to find something to love in Los Angeles. Keep this guide in mind as you plan your ultimate LA vacation.
Want to read more of our latest posts?
Check the best beaches in San Diego, or the best beaches near San Francisco? Or maybe you're more into the most haunted places in San Francisco!