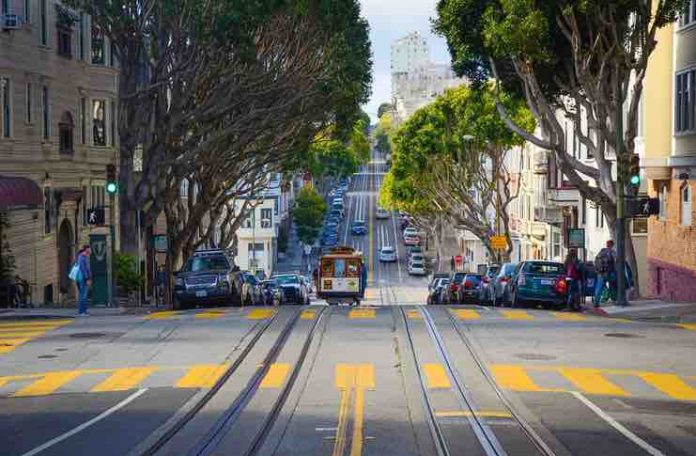 Searching for a list of San Francisco Hidden Gems? You've reached the right place. People call San Francisco the heart of California, a hub for excitement, nightlife, cultural diversity and known as the financial lungs of California. San Francisco is the 13th most populated state in the United States and is the 2nd busiest city in the world-beating New York. To be known for its tourist destinations such as Alcatraz Island, Fisherman's Wharf, and Pier 39. People who are fond of traveling should definitely find hidden gems in San Francisco.
Once you have figured out the hidden gems in San Francisco, it will take you to the local side of the city connecting with the peace and stability of life. From mild beaches to exciting nightlife, San Francisco has everything that one would crave for. Would relocating to San Francisco be a good idea? The city has some of the best universities and the best transport system which makes it an easy decision to make.
Get ready for all the excitement you'll be experiencing while traveling to all the hidden gems of San Francisco. Are you still wondering, where and what are they? If yes, then no need to worry, we've prepared a proper list of unique places in the heart of California. Don't forget to travel when you're visiting the Bay Area! Planning a relocation to San Francisco, CA, visit SF movers to help you out with the big move.
7 San Francisco Hidden Gems That You Don't Want to Miss:
1.
Sutro Baths Ruins and Cave
Travelers can explore the cave for one extraordinary adventure that you're seeking for. Guests are allowed to see the inner caves but make sure that you're not afraid of the sneaky waves that cover almost half of the caves. The waves almost cover the lowest parts of the caves.
Are you interested in knowing the history of Sutro Baths Ruins and Cave? In 1896, entrepreneur and silver mine millionaire Adolph Sutro formed and opened a huge recreational facility complete with a saltwater pool and aquarium on Point Lobos Avenue.
Not only this, but the entrepreneur also built a 3-acre huge public bathhouse on the property, but it eventually vanished after his death before failing to be a victim of a fire in 1966.
Watch this video to learn more:
2. Land's End Labyrinth
Land's End Labyrinth is one of the breathtaking and most unique hidden gems in San Francisco, CA. Formed and designed by artist Eduardo Aguilera, the structure and the entire design were an inspiration from the Land's End.
Although he always wanted to keep it a secret, travelers soon found it and wanted to share his work with the world. If you've planned to visit the gem make sure you don't touch it as it has been rebuilt twice due to the damage caused by the travelers.
3. The Vulcan Stairs
The Most famous staircase in San Francisco is none other than The Vulcan stairs, although it has many staircases also, none of them is as popular as the Vulcan Stairs. It's a gift for travelers and visitors as it is lined with perfectly manicured gardens, beautiful houses, and a treat for all the visitors.
Many people in San Francisco say that this beautiful staircase resembles a jungle-like environment which makes it even more exciting to go and visit it.
4. Yerba Buena Garden Sculptures
This is probably my favorite on our list of 7 San Francisco hidden gems. Yerba Buena Garden Sculptures is a garden with ample sculptures, but nothing is more eye-catching than the urge. It is placed in the children's garden, you can sit on the bench and can have a look at it. Don't forget to visit the other sculptures as well, like the Dancing Figures, MLK Memorial Silver Walls, and the Shaking Man.
Watch this video to get a glimpse:
5.
Seward Street Slides
Without any doubt, this cute little place will leave a smile on your face, especially when you'll be sliding down the streets. Also, the signs that are present in Seward street slides make people more curious to go and visit it. One such silly message can be "No adults unless accompanied by a child". Make sure that you'll visit this creative place when you're visiting San Francisco. And don't forget that this place is located in a residential area, so the gates lock up at 5:00 p.m.
Watch this video to see more:
6.
Telegraph Hill Parrots
Do you love the Zoo as I do? Well, who doesn't, everyone is fond of birds and animals. In case you're bored of going to the Zoo and prefer a new place – then head to Telegraph Hill Parrots. Birds have been appearing in Telegraph Hill Parrots since 1990 after a pair of parrots must have landed there and made it their home.
Slowly and naturally, the flock began to grow each passing day and soon there were hundreds of them. Since there are plenty of beautiful wildflowers in the area, it makes you feel like a wild paradise. You can just sit and enjoy the unique scenario as parrots fly over your head as you explore more of it.
7.
Angel Island State Park
The last of our San Francisco hidden gems is Angel Island, State Park. The park is famous for its scenic and Bay Area views with ample options for hiking. Plus, history reveals that hundreds of natives came to the park for gathering and hunting.
The park offers many activities such as swimming, fishing, and windsurfing. Going to Angel Island state park with your family can be a great choice for a picnic. A little get-together with your loved ones is always a good idea.
Watch this video to get a glimpse:
Visit As Many Hidden Gems in San Francisco…
So, are you in San Francisco right now? Or planning to visit it soon? If so, then do me a favor and visit at least a few of these beautiful places. Whenever you're in the bay area, plan a visit to the city's secret spots. Also, tell us which hidden spot is your favorite and why?