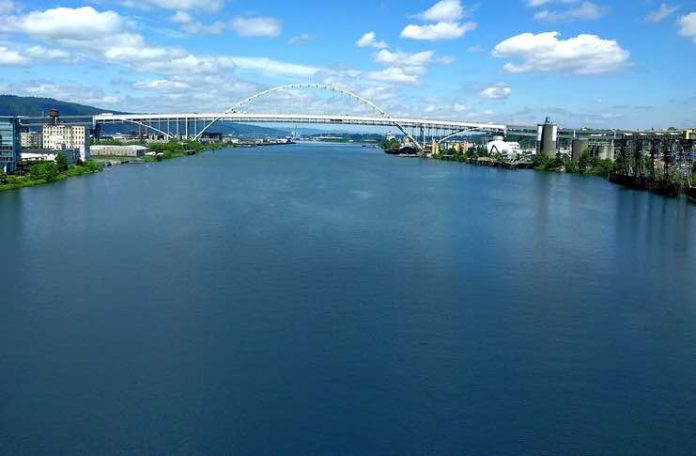 Have a plan of moving to the Bay area? If you want to be a part of a community that is building solutions for problems faced by the entire Bay Area, Fremont should be your first choice. It has a diverse community, a progressing manufacturing industry, efforts to improve housing and transportation, and several hidden gems.
Moving to Fremont requires an assessment of all the pros and cons. And moving to Fremont could become a complicated matter so we recommend you entrust it to professionals, such as, for example, this Fremont moving company.
Experienced largest moving company will help you with all the nuances of your move, leaving you to enjoy the scenery of the ride as the most important step is properly organizing the moving process.
Want to know more about Fremont's business opportunities, housing options, transport, and overall lifestyle? You have come to the right place.
Fremont is located on the south-eastern side of the Bay Area and is about an hour away from San Francisco. It is extremely desirable for those opposing superior-based biases to want to move to the Bay Area for high-tech jobs in Silicon Valley that are known for their fair workplaces or to explore business opportunities in San Francisco or San Jose.
Fremont is known for being the site of many silent movies, including those featuring the famous actor Charlie Chaplin. Approximately 51% of the residents in Fremont have Asian ancestry. Fremont also has a large concentration of Afghan people, so you will find several great Afghani restaurants that serve delicious kebabs.
5 Reasons for Moving to the Bay Area – to Fremont:
1. Cost of Living in Fremont
Even though Fremont has a high cost of living index, it is cheaper compared to San Francisco. That is why many people prefer to live in Fremont and travel to San Francisco for work or business. If you are moving to Fremont, you should be prepared for long commutes as the average time can be almost 30 minutes each way.
The city has a high population density, which has increased by almost 10.5% in the last ten years. Property taxes in Alameda County is 0.79%, which is on the higher side. Fremont's sales taxes are also quite high compared to other cities in California.
The State of California has an income tax rate of 9.3%, which is almost twice the US average. More than 65% of residents in Fremont are homeowners, and the average monthly rent can be almost $ 3000. However, few Fremont neighborhoods are quite affordable, like Central District, Parkmont, and Blacow.
If you're moving from other parts of the state of the country, you should consider hiring one of the several Fremont movers. They will be aware of the local laws and regulations, so you will not have to bother about finding out.
There are several moving companies, so you can compare them before choosing the right one. We would advise you to hire a mover with good reviews on Google, yelp, or other websites.
2. Weather and Natural Disasters
This is definitely an important reason for moving to the Bay Area. The geography of the place creates almost perfect weather throughout the year. That means you will find frequent events and festivals along with other outdoor activities. It is rated as one of the most comfortable cities to live in California. The city has long, dry summers, while the winters are mild and rainy.
Even though the city does not usually face weather-related disasters, the Bay Area is prone to earthquakes. That is why residents are encouraged to have a separate insurance policy for earthquakes. The nearby areas can be prone to wildfires, which can affect the air quality of the city.
3. Efficient Public Transportation
Even though people in Fremont are mostly car-dependent, you will find several public transportation options as well. That includes a train and subway system along with a district bus service. You can also use a bike to get around the city, and most of the neighborhoods are walkable.
4. Good Schools and Universities
If you have kids – you'll definitely want to be moving to Fremont. The Fremont Unified School District is highly rated with a network of 44 schools that teach almost 35,000 students. The school district also has a 25 to 1 student-teacher ratio. Schools in Fremont provide good-quality education and boast a graduation rate of more than 90%.
That makes it one of the best school districts in the Bay Area. There are several well-known universities located nearby, such as California State University, Santa Clara University, San Jose State University, and Stanford University.
5. Lower Crime Rates
Fremont has a lower crime index than the national average for both property and violent crimes. If you're moving to Fremont, you can visit neighbourhoodscout.com to check the crime map of the city. Some of the best neighborhoods to live in Fremont are:
Ardenwood

Weibel

Warm Springs

Central District

Mission Valley

Niles

Glenmoor Gardens

Cherry-Guardino
With beautiful natural landscapes and perfect weather conditions, Fremont can be an ideal place to live in the Bay Area. You can enjoy a hilltop house with lovely views or a bustling downtown district. With festivals, events, and art galleries, there is something always going on in Fremont to enjoy. If you can afford it, Fremont can be one of the best cities to live in, if you ever decide on moving to the Bay Area.