Trips with kids can be a delight or a terror, and likely both. With screens such an easy way out of the sturm und drang, it is nearly impossible to resist them. But, remember books? Glorious, informational picture books, full of facts, illustrations and tales that can be fun for everyone in the family.
With a mix of entertainment and delightfully educational tidbits, these non-fiction picture books serve up plenty of conversation starters that relate to life away from home. From animals and nature, to cities and states, there are delicious titles to explore as the world outside the train window whizzes by. Learning while traveling is a great trick to instill in kids while they are young.
The Natural World
Julia Rothman, a writer and illustrator known for her lush, amusing drawings, appeals to both young and old. Her series of books, Food Anatomy, Nature Anatomy and Farm Anatomy, draw attention to simple objects, like a chicken or a mushroom and transform them into objet d'art. What one might simply label a bird, Rothman meticulously diagrams, breaking the animal up into numerous parts, like the tertials and scapulars. The books are exquisite and perfect to page through.
Geography
Serious trips call for serious information. The 50 States, by Gabrielle Balkan includes facts, both esoteric and amusing, about each of the United States. The illustrations, by Sol Linero, are a worthy accompaniment. For example, check out Minnesota, with its Shakopee's Memorial Park. The park contains burial grounds for the Dakota, and the picture showcases the tribes' buffalo-hide tipis. There are other books in this series, like The 50 States: Fun Facts, and The 50 States Activity Book, that go more in-depth for those with insatiable minds. Maps and puzzles help anchor the trivia in place.
Adventure
While you likely aren't driving around the jungle, unless you're touring Hawaii or Mexico, maybe your family dreams of doing just that. Sometimes a small trip, even a daycation, can lead to great daydreaming of future journeys. The Life on Earth series, from Wide Eyed Editions helps kids fantasize about the greater world with books like Dinosaurs, Jungle and Farm. This interactive series asks questions like, "What did Proceratops do with its sharp beak?" and then provide an answer under a flap. Of course there are many states that have discovered fossils, so dinosaurs are a perfect creature to learn about, while imagining them roaming the earth, or buried just under the surface.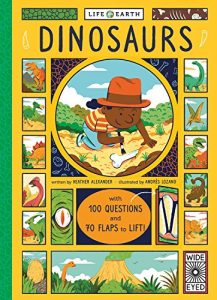 History
History naturally comes up when you're traveling, whether near or far. Visiting monuments, reservations and battlefields can really awaken the past in a concrete way. Kathleen Krull and Paul Brewer's "Lincoln Tells a Joke," takes a potentially boring subject and makes it effortlessly fun. Don't get me wrong, the facts are there – the log cabin, stovepipe hat and Gettysburg Address, but did you know Lincoln collected jokes too?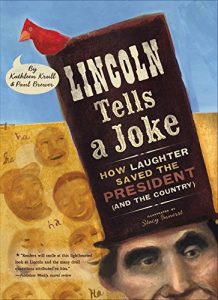 Future World Travelers
Sometimes travel can be an end to well, more travel. Get your kids' itching to go with the Lonely Planet Kids series. "Wonders of Egypt" and "Following the Great Wall" operate like unfolding friezes, allowing the journeys to be read about and visualized. Isn't awakening a child's curiosity it one of the great thrills of being a parent? "The Lonely Planet Kids Travel Book" also pushes kids toward the greater world, with tours through 200 countries.
Sometimes the delight that can be found inside a book, translate perfectly to the delight that can be found visiting a place. Helene Druvert's stunning "Paris Up, Up and Away" effortlessly transports you to the City of Light. The intricate cut-outs showcase a whimsical side of the city, with balloons, merry-go-rounds, stars and shops that make it ideal for children.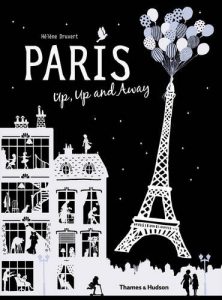 Art
Traveling with children can be a terrific time to check out art museums – whether silly (Burlingame, CA. Museum of Pez Memerobilia) or divine (Barnes Foundation in Philly). If art is your jam, bring along Claire d'Harcourt's "Art Up Close." This giant picture book focuses on the details, of 23 masterpieces from around the globe. Hunting for these details provides a sort of "Where's Waldo" game. There are also interesting bits of info to digest. For instance, did you know that Arabs began using paper in the 9th Century, a Chinese invention?
Header photo by Ashton Bingham.