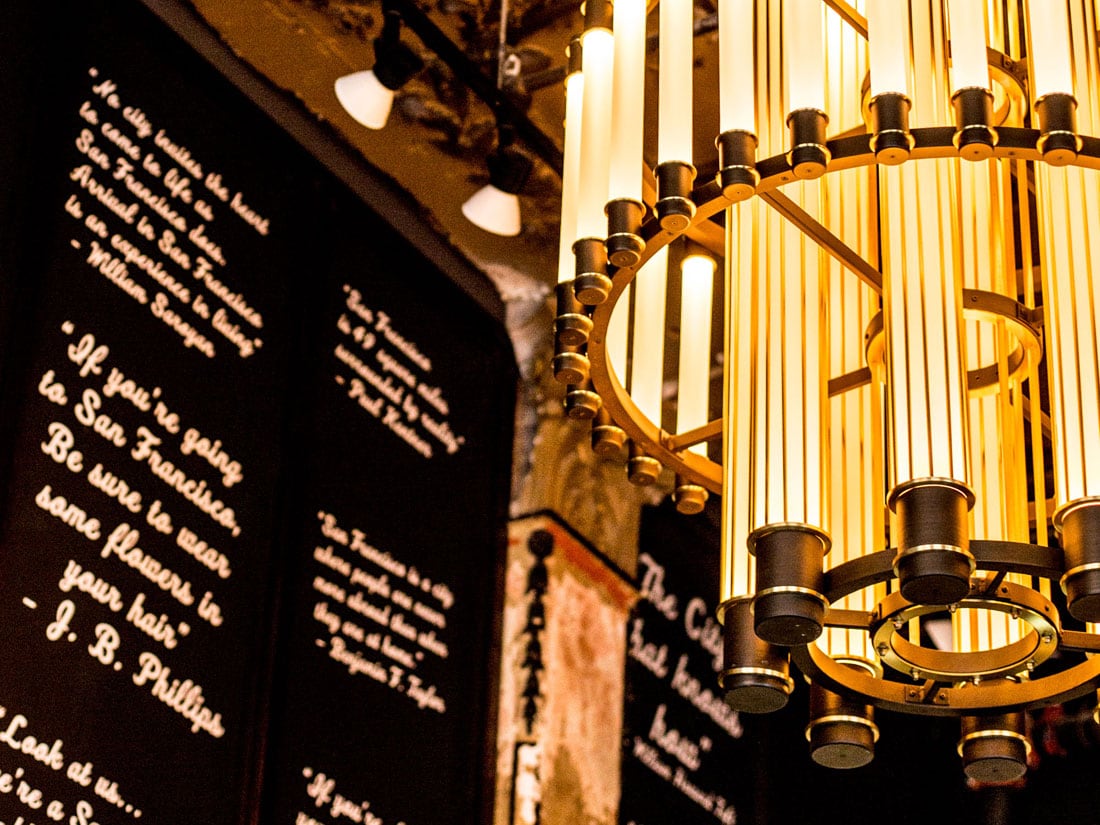 It's nice to come across a hotel now and then that is so clearly not just for travelers. If you happen to visit the 13-story building at 386 Geary Street (and enter through the unmarked side door on Mason), you'll find this to be true of Hotel G.
Up a few flights of stairs, there's a dimly lit bar called "Benjamin Cooper," which on a Friday night is full of friendly locals slurping oysters and drinking tequila and apple brandy Refrescas. The atmosphere is as refreshing as the cocktails, and there's an aura in the room that suggests no one wants the word getting out.
San Francisco's newest boutique hotel has a lot going for it, and the speakeasy is just the beginning.
Built in 1908, the property has undergone several transformations, but has always been a hotel. Though it's in the heart of Union Square, Hotel G gets an A for feeling like an escape from the city. From the artistic lobby to the 151 luxurious rooms, there's a "woo factor" strong enough to make a local want to do something crazy—like spend the night.
Klyde Café provides morning sustenance (order The Parisian for pastry, fruit, yogurt, coffee, and juice, all for $12), 398 Restaurant provides the instagram-worthy dinner and décor (make sure to look up at the beautiful, original ceiling, and over at the walls covered in quotes about this beloved city), and Benjamin Cooper provides San Francisco with the rights to be named the new city that never sleeps.
Sure, travelers don't visit a destination to stick around a hotel all day long, and locals don't have any reason to either; but Hotel G has got that something—many somethings—that both travelers and locals should experience. Over and over again.
Rooms from $229, hotelgsanfrancisco.com. Before you arrive, learn about Hotel G partner Creativity Explored, a local nonprofit arts center for adult artists with developmental disabilities. You'll find many great purchasable pieces, like Lucinda Addison's Cat and Kate Thompson's Yoga, on display in your room and throughout the hotel.