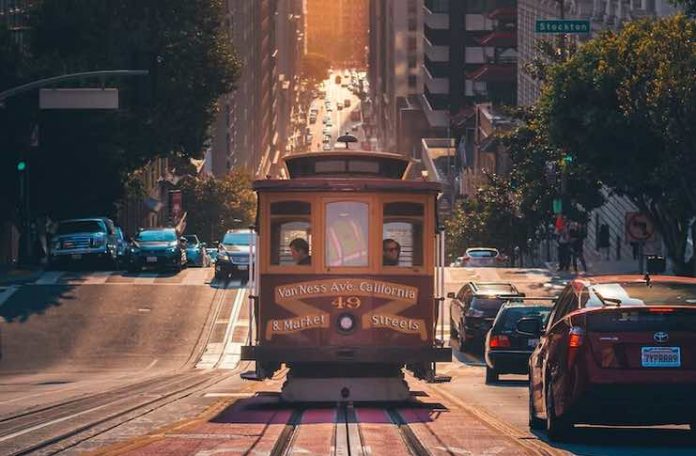 San Francisco is well-known for its vibrant cafe culture, and there are countless cafes to choose from in the city. However, if you want to try something new and unique, look no further than these coffee shops. At some, you can enjoy CBD-infused drinks, which lately have become extremely popular online, and you can find a great selection at places like Canna Cabana, for example. Others make for a fun atmosphere and offer traditional coffee options. Next time your caffeine fix calls for something out of the ordinary, give one of these unique coffee shops a try. You won't be disappointed.
If you are a coffee lover, we give you a list of 10 unique coffee shops in San Francisco that you must try.
1. The Interval at Long Now
The Interval at Long Now, the only cocktail bar on this list, also serves as a cafe, a museum, and the headquarters of The Long Now Foundation.
To say that it is unique would be an understatement. If you want to have a truly unique experience, then visiting this amazing place is a must.
2. 20th Century Cafe
The owner's concept for a small "grand" cafe led to the creation of this "deliciously gorgeous" 20th Century Cafe.
It incorporates California vegetables with flavor qualities drawn from the owner's visits to Vienna, Budapest, and Prague.
It's a cafe where you may spend an afternoon while enjoying a selection of treats that have been lovingly and expertly cooked for 20 years.
Check them out on Instagram.
3. Sightglass Coffee
Sightglass Coffee, whose 7th Street flagship building serves as a production roastery, vibrant open coffee bar, community gathering area, and corporate headquarters, ranks among the best coffee shops in San Francisco.
With a fully personalized bar, or espresso and ice cream, you can find everything here. Think of it as the equivalent of the best ice cream shop in the world plus coffee.
Check them out on Instagram.
4. Verve Coffee Roasters
Verve is more than just a coffee shop; it is an innovative institution with locations in many other cities including San Francisco.
The Market Street cafe in San Francisco is surrounded by light wood, splashes of dark navy, succulents, and the aroma of freshly brewed coffee.
5. The Mill SF
Another unique coffee shop in San Francisco that you must visit.
You can also stop by every day for a slice of fresh pizza if you're in the mood for something else other than coffee.
Check them out on Instagram.
6. Cafe Réveille
The design of Cafe Réveille is fun, unique, and inviting, with modern flashes of pink.
Choose between Mission Bay or the Lower Haight as your preferred location in San Francisco, and let this shop satisfy all of your caffeine needs while simultaneously serving as a hot brunch restaurant with an extensive menu.
View this post on Instagram
7. Trouble Coffee
Trouble Coffee has three distinctive locations in the Bay Area: Ocean Beach, Bayview, and West Oakland.
These coffee shops are providing soul on tap because they were created from scraps and camaraderie.
Each café relates a chapter of the owner's life and has developed into a network of resources for people looking for either a cup of coffee or guidelines on how to construct a real or symbolic home.
8. Blue Bottle Coffee South Park
Blue Bottle Coffee, which is well-known throughout the world, is always inventing and coming up with new ways to enjoy coffee.
Cold Bar, a new mixed coffee drink bar being introduced by this café, will make you fall in love with San Francisco even more. It is a place you will enjoy visiting.
But be prepared to find wonderful food and classic Blue Bottle favorites like fruit buckles and pour-overs.
Follow them on Instagram.
View this post on Instagram
9. Four Barrel Coffee Portola
In addition to owning two cafés, Four Barrel Coffee is a privately held, locally operated coffee roastery. They are also partners in The Mill SF.
The ultra-cool Portola location is tucked away at the end of a plain alleyway, where a cappuccino and pistachio croissant can quickly brighten any day.
10. Mission Heirloom
Mission Heirloom delivers reimagined traditions with top-notch ingredients, all organic, gluten-free, and grain-free, in a greenhouse complete with an edible garden, even though it isn't officially in San Francisco (but is well worth the trip).
Enjoy visiting this place and having their professionally prepared coffee, which will make you love coffee even more.
View this post on Instagram
San Francisco is a place worth visiting, do not hesitate to do it if you are thinking about booking a trip. You will have an amazing experience.