There are an endless amount of activities and experiences that are on offer in the wonderful city of San Francisco. Here are 8 amazing options for you to choose from. Also, if you're seeking something enjoyable and wellness-oriented, checking out a stiiizy union location could be a captivating choice.
This list caters to everyone, from fitness enthusiasts looking to try something new to foodies looking for a nice healthy meal to unwind with. These activities are sure to provide you with a unique San Francisco experience, so keep reading and get ready to explore!
Get a Facial
The first step to perfect, radiant skin is a consistent routine. And according to misumiskincare.com, you have to stick to it if you want to achieve that beautiful, glowing skin you've always wanted. Facials also need to be a part of that routine. Facials are also a great way to relax and unwind, and a fantastic way to pamper yourself, so why not go and get one while in San Francisco?
To get this facial, you can head over to SenSpa, which is an amazing spa that offers fabulous treatments including holistic healing, acupuncture, wellness coaching, massages, facials, and many other body treatments.
Another option is to head on over to Kabuki Springs and Spa, which is an Asian-inspired spa that offers great traditional Japanese public baths as well as other peaceful treatments in a harmonious environment.
Stay in a Wellness-Oriented Hotel
When visiting San Francisco, you'll need a place to stay, so head over to Kimptom's hotel, Zelos, which is a boutique wellness-minded hotel. This hotel helps its guests maintain a healthy lifestyle with its "people in motion" program, which is a daily program that celebrates all the health and wellness priorities of hotel guests. The hotel offers morning guided runs and also has bicycles available that guests can loan.
Go Cycling
For more of an outdoor vibe, you can try cycling across the Golden Gate Bridge, which is an iconic 1.7-mile landmark in San Francisco. This bridge has gorgeous views of the Marin Headlands, downtown, the Bay, and the Bay Bridge, making this the most picturesque place to ride your bike across.
You can also continue with your bike past the north end towards a stunning seaside village called Sausalito, where you can take a few moments to do some shopping or have something to eat.
Watch this to see what this might look like if you opt for cycling across the Golden Bridge:
Practice Yoga
Yoga is the ultimate wellness activity, and in San Francisco, you'll find over 100 places to practice yoga in the city, including places with some of the best teachers in the country.
For great quality yoga as well as a good ambiance, try classes at Yoga Tree, which is a yoga studio with five locations across the city. Yoga Tree offers classes, workshops, as well as retreats for all yoga enthusiasts. You can also try hiking yoga, which is a company that offers a small group hike with amazing views, and during breaks on the hike, the group engages in some yoga poses.
Walk Around
Next, you can grab your camera, throw on a few layers of clothing, and start walking! Upscale Union Street, Haight Ashbury, Painted Ladies, Castro district, and Union Square are all great places to go walking. You can also head over to Pier 39 near the waterfront, where you can take in the vibe of San Francisco.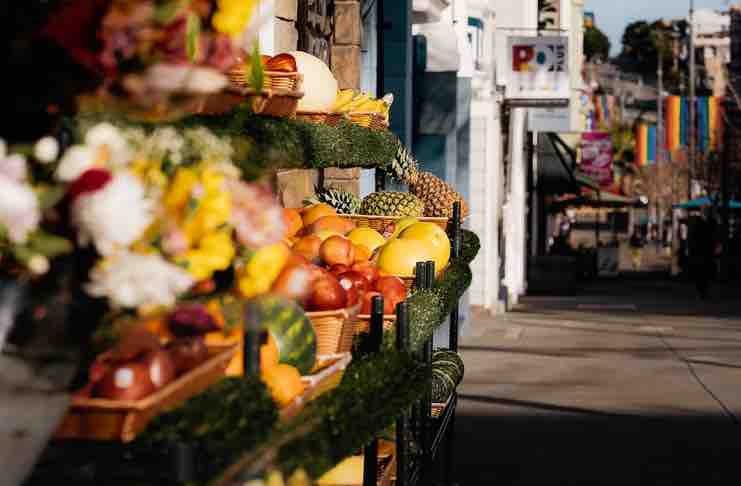 Grab a Healthy Meal
If you're looking to grab something to eat, you'll be happy to know that there are about 4,500 restaurants in San Francisco. San Francisco is known as America's best restaurant city, where chefs serve the freshest local Californian ingredients combined with authentic international flavors.
If you want to dine in one of the best areas, head over to North Beach, which serves some of the best Italian food in old-world cafes. You can also head over to Lavash, situated in the inner Sunset neighborhood, for some yummy Persian food.
Visit a Farmer's Market
There are nine farmer's markets in the city, including the popular Ferry Plaza Farmers Market, which is known as one of the best to visit in the country. If you want to head over to this farmers' market, it's best to head over on a Saturday when some of the best-known chefs in San Francisco can be found at the market.
Watch this clip to get a glimpse of the Ferry Plaza Farmers Market:
Experience the Beach Bonfire Magic
Finally, you can enjoy a beach bonfire at Ocean Beach Fire Pits. This is a great time to socialize and connect with other people in the community.