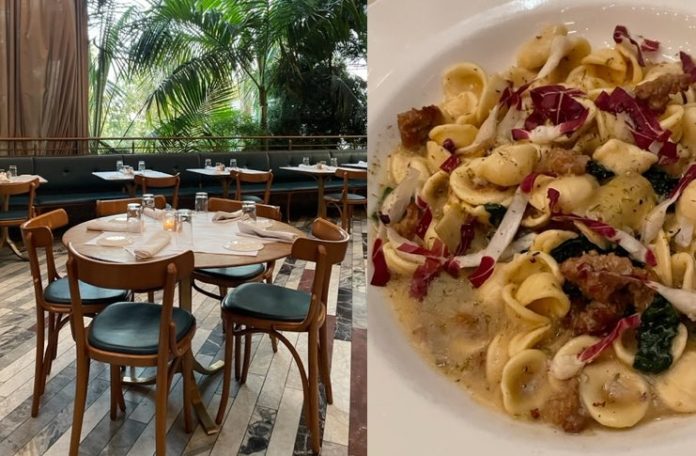 Welcome to Hollywood. Or West Hollywood anyway. It can be over the top for many. But this is Hollywood after all. You are here to see and be seen. A drink is great. The bars are here. People come to see who else might be here right now or later. It is a special place to visit.
And when you come to eat that is different. There are many places to select from. A wide variety. From cheap to expensive. It depends on what you need at the time you are here. Business is one thing. A personal time is another.
We came to Bottega Louie for dinner and a special evening to celebrate. We were here a few days before to pick up a pretzel and some pastries. These were excellent. Now we are here for dinner.
And that was some dinner. We sat at the table and met the lovely assistant to help us through the evening. She was very helpful and friendly. We decided to start with our cocktails. A good choice at a fair price was offered. The wine was a good selection to enjoy from both Napa and over in France or Italy and more. This was brought to us along with fresh bread to try as we prepared to order. The bread was ideal. Nice and firm, but soft inside. It was very fresh. An ideal offer as we waited. We even could order two rounds of the bread which was perfect.
A Time to Eat at Bottega Louie
We made our order and then waited. The empty location then slowly filled up with more and more guests for the evening. They were all attractive and truly part of the scene. They fit the place. Knew what to eat. And how to enjoy where they were.
Our orders started with salads. These were very fresh and enjoyable. I could have made a meal from the salad by itself. It was plentiful and tasty. The arrangement was ideal. It was the "look" that made it attractive to have.
Next arrived our meals. It was a variety we selected. From beef rib to chicken parmesan to salmon to pasta. All were different and plentiful as well.
My pasta was nice and different. Having spent several weeks in Rome in May I knew what I expected. This was nice. A bit al dente but a good sauce and fresh pasta to have. Nothing special to remember except the garlic. It had that.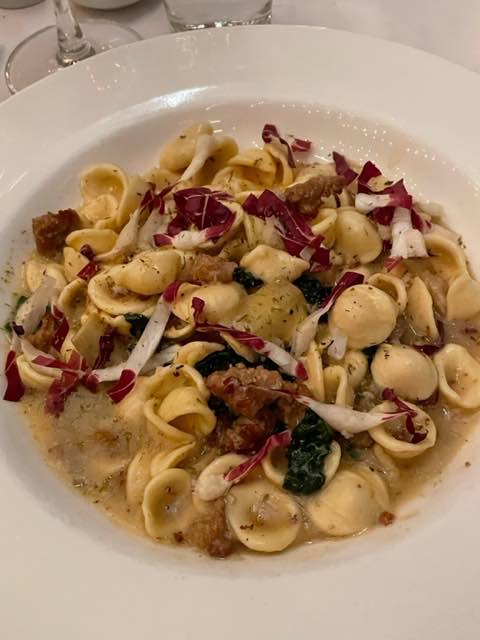 The chicken parm was a bit dry. The sauce was good. There was no side such as pasta or vegetables. It was strictly chicken and it was overcooked and tough. Made a comment but went no where. The rib was good and tender served on mashed potatoes. The salmon was medium and had its few sides. Slightly overcooked, it depended on how you liked your salmon cooked. But this being more about the scene it didn't matter.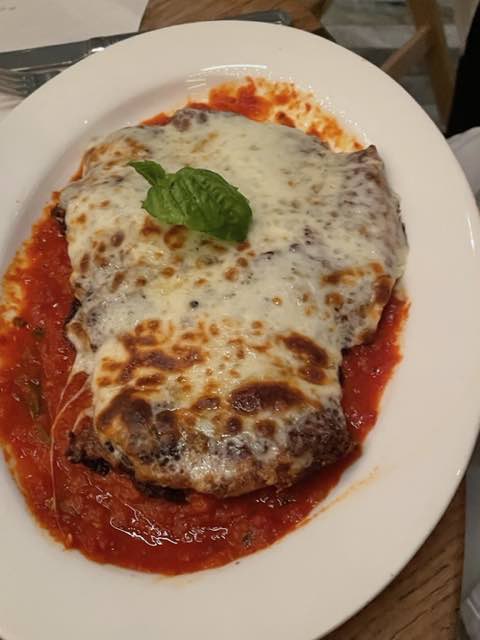 Deseret is a selection of pastry and macaroons. It was also very fresh and enjoyable after a graceful meal.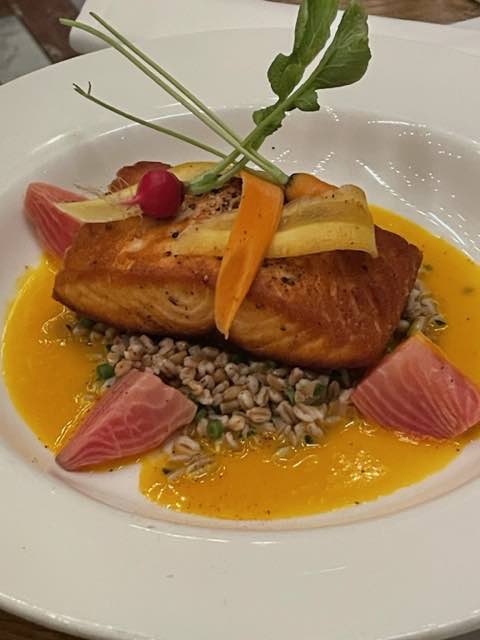 The Show is Over.
You are not rushed when you are here. Dinner took a few hours to enjoy as you talked and could watch the crowd there. The prices are what you expect, not cheap. A dinner for 6 does cost money. So, expect that to happen. This is more high-end. The service is the best. The team is excellent and proper. They do everything for you before you even expect it. They are there to help and very nice. Our comments to the managers and the team.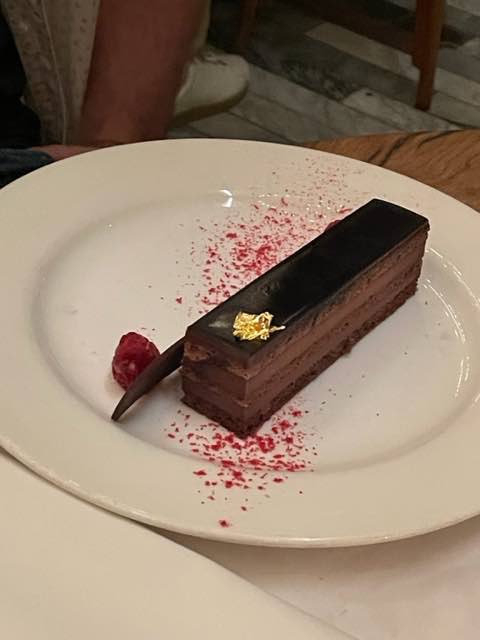 Bottega Louie is a wonderful place to visit. You can give it a try. It is in a lovely area of West Hollywood. It has the right crowd. It has decent food. It has a great team. And for an experience, it is a place to go.
As the old saying goes: "Bring your pocketbook".
You will need it.
Location:
Bottega Louie
700 S Grand Ave Los Angeles, CA 90017
Phone: 213-802-1470