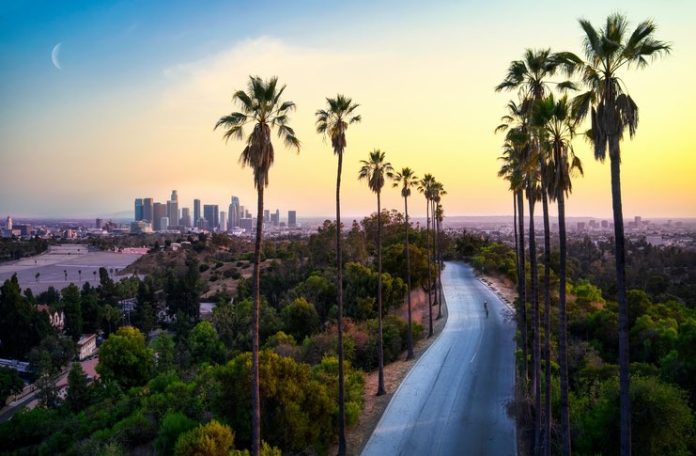 Your experience in a new city depends enormously on where you live. If you're looking to stay for a longer time in LA or move there, it's worth knowing that the vibe and quality of life can differ significantly between Downtown LA and Westwood.
People who spend a year in one part of Los Angeles may have entirely unique experiences from people living across town. Also, there are factors to consider when choosing a neighborhood, like your budget, personality, work or school schedule, and preferred transport. Below is our guide that introduces and analyzes the five most exciting LA neighborhoods this year and beyond.
Photo from Unsplash.com
1. Westwood
This neighborhood is one of the best places to live in Los Angeles if you are a young professional or a student. There are so many fantastic housing options — like the Nexen Apartments or Vision on Wilshire — in the area, and you can easily commute to UCLA or a nearby school. If you are working in the downtown area, traffic during peak commuting hours is not going to cause you too many issues either.
The charm of Westwood is its proximity and established transport links to other parts of the city, in addition to its great neighborhood locations. Not only do you get to live in a safe area, with plenty of green spaces, and it is close to shopping centers, but you can easily get to BelAir and Beverly Hills by public transit or car.
Watch this video to get a glimpse:
2. Koreatown
Whether or not you are Korean, you can have a wonderful experience living in Koreatown in Los Angeles. Known as K-town to locals, the area is roughly three square miles and is home to many Koreans and Latinos living in the city.
Aside from having delicious food, you can find nightclubs, convenience stores, clothing shops, and other great places where you can hang out, discover new interests, and mingle with your neighbors. This neighborhood is alive with a mix of cultures and establishes a friendly melting pot for newcomers to the city.
There are plenty of large malls, but you can also find small-scale boutique dessert shops, bakeries, coffeehouses, and bars. Choosing to live in Koreatown will be a great experience for anyone moving to LA.
Watch this video to learn more:
3. Hollywood
When living in a city like Los Angeles, why not live in the most famous neighborhood? Contrary to what people think about the city, you can easily find affordable places to live in Hollywood. Plenty of studio apartments and one-bedrooms may fall within your price range, so it's worth taking a look — who knows which star you might bump into en route to your morning coffee?
Aside from the famous Hollywood sign, you will also find the Walk of Fame, Chinese Theatre, Paramount Pictures, and Dolby Theatre in the area. LA isn't too far from major entertainment industry venues, so if you love movies or want to work in them, then this area would make an ideal home as you settle in LA.
The only downside to living in Hollywood is that you will have to deal with a lot of tourists, especially in the summer.
Watch this Hollywood travel guide for more:
4. Santa Monica
If you love sunset walks on the sand or enjoy a refreshing morning run along the waves and do not mind paying extra for the privilege of living near the water, then Santa Monica may be the ideal LA neighborhood for you. The most significant upside of living in this area is that you can literally walk to the beach every day at any time.
People who work from home, prefer to live in a relaxed environment, and want to scope out the area for celebrity sightings will also have a great time in Santa Monica. College students may want to save up for a few years before getting a place in this part of LA.
Imagine living in a beachside town while also being a few minutes away from the downtown area by car — that is the luxury experience you could get in Santa Monica.
Watch this video to get a glimpse:
5. Culver City
This is one of the best parts of Los Angeles if you are looking to settle in the area for the long term. Culver City is the preference for most young families that move to this part of the country. Founded in 1913 by Henry Culver, this part of LA is between Santa Monica and Venice beaches.
The location is excellent, as you can also get downtown very quickly. There are also smaller beaches, such as Marina del Rey, that you can drive to within five or ten minutes. Another reason to consider living in Culver City is the many tech companies that are setting up shop. If you've landed a tech job, why not move where you could meet like-minded professionals?
While en route to work or a visit to the park, you may pass by the offices of firms such as Amazon Studios, HBO, and Apple, making Culver City the Silicon Valley of the video streaming world.
Watch this video to learn more:
Conclusion
Los Angeles is called the City of Angels for good reason. You can reinvent yourself, achieve your goals, build a divine circle of friends, and have experiences you will cherish forever.
Start your new life in LA in the best place possible by choosing a great neighborhood to rent an apartment or house. Where you live in LA dramatically impacts how much you enjoy the city and what you get out of living there.
All these suggested areas make for a great neighborhood for someone new to Los Angeles. Now, all you have to do is decide which vibe best fits your needs, circumstances, and personality.