Millennials are constantly on the go, seeking new jobs, experiences, and places to live. In fact, according to a study by Meyers Research, 60 percent of millennials think about moving out of their current cities.
But with about 20,000 incorporated cities and towns in the US, finding a place that fits your lifestyle can be difficult. Preferably, you want an area with plenty of job opportunities, exciting attractions, and affordable living.
Whether looking for a place to celebrate your graduation or somewhere to plant roots after college, these are the top cities in America for millennial travelers.
Las Vegas, Nevada
Las Vegas should be on top of your list of superb locations for engaging in certain activities designed for millennials, such as gambling and clubbing. The city has many casinos where you can indulge in various games of chance and win significant sums of money.
Though the unemployment rate is high, the city's overall economy is doing well thanks to its thriving tourism industry. But if you can land a job in Vegas, you will love that the city doesn't charge state income taxes.
Here are some of the must-do things in Las Vegas:
Denver, Colorado
With the Rocky Mountains as its background and the vibrant downtown culture, Denver is an excellent place to consider if you're looking for a new place to explore. The city has plenty of job opportunities for young adults, including 10 Fortune 500 companies, which employ thousands of people in the area.
Watch this to get a glimpse of what to do in Denver – by a millennial:
In addition, Denver is known for its outdoor recreation scene, where you can enjoy activities like skiing, hiking, climbing, and more. There are also plenty of shopping and entertainment options and a thriving restaurant scene with something for everyone.
Seattle, Washington
Seattle is an excellent option if you're looking to stay in the Pacific Northwest. The city is known for being creative and innovative, with a cultural scene that is diverse and lively. With several tech giants, such as Amazon and Microsoft, calling the city home, Emerald City is a great place to live and work. You can explore the city's many restaurants, galleries, and music venues when you are not working.
Watch this to get a glimpse:
Seattle's best attractions include the Space Needle, Pike Place Market, Chihuly Garden and Glass museum, and the Woodland Park Zoo.
Austin, Texas
Popularly known as the Live Music Capital of the World and home of the SXSW Music Festival, Austin has a lot to offer for millennial travelers. This southern city is known for its laid-back atmosphere and abundance of unique restaurants and bars.
Austin is also home to several well-known employers, including Dell and Apple, which makes it a great place to land a job after graduation.
Watch this to get a glimpse:
During your off days, you can enjoy exploring the food trucks and live music on Sixth Street or visit the South Congress Historic District to see some of the city's iconic buildings.
Indianapolis, Indiana
Indianapolis is a great place to consider for those looking for a fresh start in the Midwest. The city's cost of living is lower than in most other major U.S. cities, so it's easier for young people to start on a budget.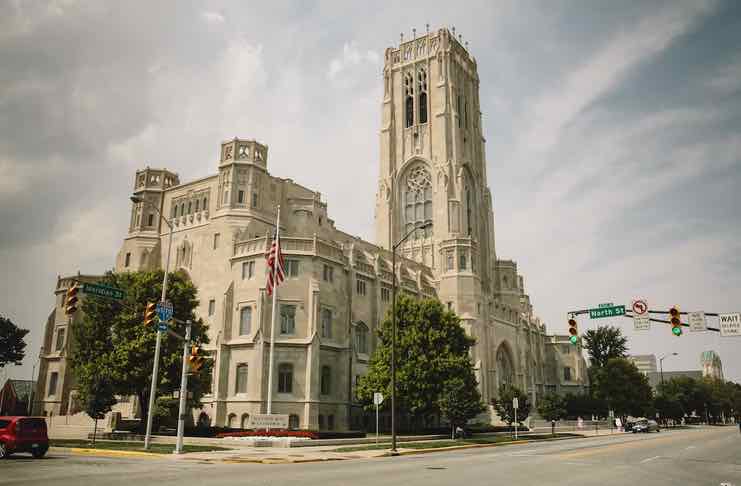 Indianapolis is also a hub for technology innovation, hosting giant companies like Rolls-Royce and Salesforce. These companies offer plenty of opportunities for young graduates to pursue a career in the city.
Watch this to learn more:
​​
If you are a sports fan, Indy has plenty to offer. You can watch professional teams like the Indianapolis Colts, Pacers, or Fever play their home games at Lucas Oil Stadium.
Orlando, Florida
If you want to experience warm year-round weather, you may consider traveling to Orlando. Life in this city is relatively affordable, especially compared to other major U.S. metropolitan areas.
Orlando has various tourist attractions like Walt Disney World Resort and Universal Studios Florida. During the summer, the city comes alive with visitors from around the world who come to enjoy the warm weather and family-friendly activities. Here are some of the most beautiful hiking trails near Orlando.
Watch this to get some more ideas:
Have a lovely trip!