Orlando, Florida, has some of the most beautiful hiking trails in the country. From meandering rivers and swamps to lush forests and rugged mountains, there's something for everyone. If you're staying nearby, like in Sanibel, you should take the time to explore Orlando's hiking trails.
Here are 10 of Orlando's most beautiful hiking trails that you should check out:
1. Wekiwa Springs State Park
This is one of the most popular hiking destinations in Orlando. The 13-mile loop trail is perfect for a day of exploration. Along the way, you'll find the beautiful Wekiwa Springs and the Rock Springs Run. In addition, there are plenty of opportunities for wildlife viewing and bird watching.
Watch this to get a glimpse:
2. Blue Spring State Park
Near Wekiwa Springs State Park is Blue Spring State Park, which features an incredible spring-fed river that's perfect for swimming, kayaking, and wildlife watching. Be sure to take a leisurely hike along the well-marked trails. In between your hikes, try SCUBA diving to see fish.
View this post on Instagram
3. Seminole State Forest
This forest is located near the Wekiva River and is home to some of the most beautiful hiking trails in the area. The trails range from easy to difficult and are all located slightly north of Orlando. If you look closely, you may catch a rare glimpse of Florida's sandhill cranes.
4. Little Big Econ State Forest
Little Big Econ State Forest is less than an hour away from Orlando but offers some of the best hiking around. This 5,048 acres forest is available for day use, from sunrise to sunset, and only costs $2 for the whole day. There are plenty of stunning views of the surrounding landscape.
Watch this clip to learn more:
5. West Orange Trail
The West Orange Trail, also known as the Apopka Vineland Outpost trail, sits near Lake Apopka and is perfect for cyclists. The trail is about 22 miles long and is broken up into multiple sections. This trial is located beside a road, so be careful and stay aware of your surroundings.
6. Lake Apopka Loop Trail
Lake Apopka Loop Trail is a 14.6 to 17.2-mile section (depending on who you ask) of the West Orange Trail. Despite what its name says, the trail isn't actually a loop, beginning near the observation tower and ending at Magnolia Park. Stop at Paradise Heights for a great view.
Here's a great clip of the trail:
7. Seminole-Wekiva Trail
The nearly 14-mile Seminole-Wekiva Trail runs west of the I-4 trail overpast and through the Wekiva River. It was built on the former Orange Belt Railway and holds a lot of history for Flordian inhabitants. It's a popular place for cyclists, horseback riders, and long-range runners.
8. Lake Louisa State Park
About 40 minutes away from Orlando is Lake Louisa Park, home to some of the most beautiful hiking trails in the area. While there, you'll see a wide diversity of wildlife, including gopher tortoises, bobcats, and fox squirrels. If you're lucky, you'll see an osprey or a large bald eagle.
View this post on Instagram
9. Black Bear Wilderness Area
Black Bear Wilderness Area has plenty of hiking spots, but it's most well-known for its variety of wildlife. You'll see animals like the Swallow-tailed Kite, the White-tailed deer, and Florida Black Bear. While black bears are usually harmless, keep mace on you in case of an attack.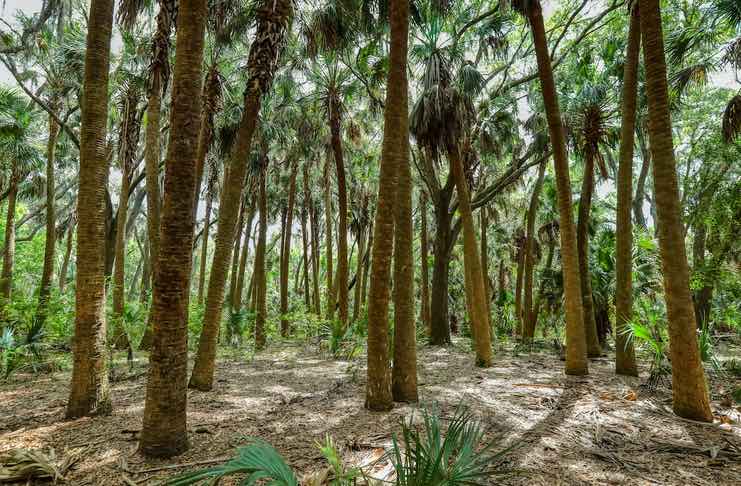 10. Ocala National Forest
If you're looking for quality hiking all year long, look no further than Ocala National Forest. The climate within the forest is always pleasant but prepare for some rain. In the forest, you'll come across twisting streams, huge springs, and lakes that are perfect for water skiing and fishing.
View this post on Instagram
How to Stay Safe When Hiking in Orlando
In Orlando, it's important to have a plan while hiking. Try to hike with a family member, bring a cell phone, and don't walk off-trail. Bring plenty of drinking water and sturdy shoes for the trip.
While hiking etiquette is essential, so is staying safe around cars. Most Orlando hiking trails are next to major roads. You shouldn't rely on drivers to pay attention to you when you're walking across the street. The best way to prevent an accident is by watching and actively listening.
But if you are hit by a car while hiking, you should file a personal injury claim with an experienced pedestrian accident lawyer like Michael T. Gibson, P.A. He and his team will help you get the compensation you deserve, which can help you minimize the pain and suffering of the accident.
In Conclusion…
These are just a few of the amazing hiking trails that Orlando has to offer. Whether you're looking for a leisurely stroll or a more challenging hike, you're sure to find something that suits your needs. So grab your hiking boots and explore the beauty that Orlando has to offer!