Israel is a small country and known as the biblical Holy Land, bordered by Egypt, Jordan, and Palestinian territories. Israel has diverse regions with deserts, forests, mountains, and coasts. Although Jerusalem and Tel Aviv are its most popular cities, there are several other places to visit, including those that showcase its rich history and gorgeous landscapes.
If traveling to Israel, consider hiring a tour guide like the ones from Dubi Tours, which we had the pleasure of trying. There are several great places to explore in the country, and unless you are familiar with them, you may spend more time trying to find them, thus limiting the attractions you get to see. Here are the benefits of hiring Dubi Tours if you need a tour guide in Israel.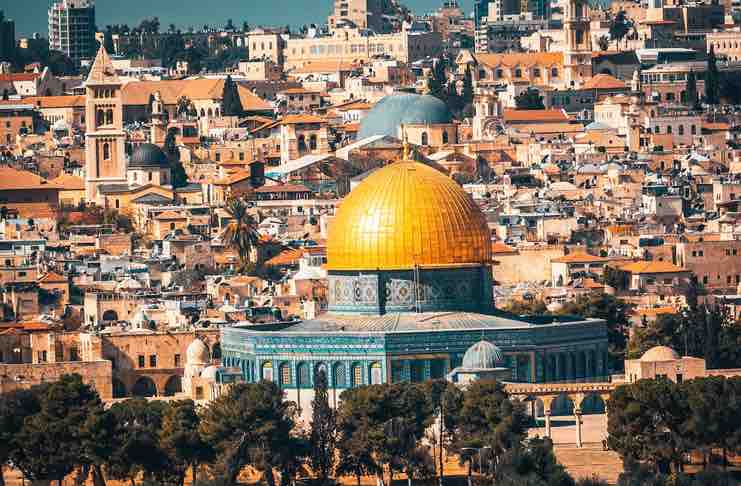 They Can Accommodate All Tour Duration
Whether you are only looking for a one-day or more extensive 14-day tour, Dubi Tours can accommodate your needs and ensure that every day of the trip is worth it.
There are many places to explore in Israel, and depending on the number of days that you prefer to have the tour and your interests, they can recommend the best places to see in Israel that would fit your schedule. In addition, they are knowledgeable and experienced in touring Israel, so you're in good hands.
An All-inclusive Package is Available
If you want everything to be taken care of upon arrival, Dubi Tours offers an all-inclusive package. It may include transfer from the airport to the hotel, hotel accommodation, restaurant reservations, fees to various attractions, meals during the tour, and transfer to the airport on your departure. They can tailor the package to your needs and preference.
Get Good Service only from a Licensed Tour Guide
Dubi Tours only assigns a licensed tour guide for all its private tours Israel packages or services. The vehicle is also included in the service, so you don't have to worry about that.
Expect the trip to be safe and comfortable. Licensed tour guides know the ins and outs of the country well, so you can be sure that you can get to the places you want to see within the shortest time possible. An organized itinerary will let you enjoy the sceneries and activities to the fullest.
Want to get a glimpse of what a tour in Israel will look like? Watch this:
You can Customize the Itinerary
As mentioned, there are several fantastic places to visit in Israel, as it has a rich history and diverse landscape. Examples are museums, archeological sites, and nature sites.
There's also the economic center of Tel Aviv, where you can enjoy the exciting nightlife and shop at the malls and local markets. So, regardless of the variety of things you want to experience, Dubi Tours can customize it.
Explore lesser-known but amazing destinations
Regular tours are mostly focused on popular attractions. However, the tour guides from Dubi Tours can take you to famous destinations and those off the beaten path that are known only to a few locals. These hidden gems are less crowded and preserved since not many people know about them.
So, if you plan to travel to Israel, you will enjoy the trip to the fullest with the help of experienced tour guides from Dubi Tours.