Melbourne has everything from creative street art to old architecture and museums to explore, especially for those taking the more scenic route by bike. Moreover, getting on a bike with a group of friends could be one of the most satisfying and exciting ways to get to know the city.
Whether going on a guided tour or tackling the routes yourself, Melbourne has a trail for all. Most of these routes are beginner-friendly, and cyclists can decide how far they go and at what pace, making it ideal for all ages and fitness levels.
So, before jumping onto a bike and peddling off into the sunset, read more helpful tips below in this essential guide for getting to know Melbourne by bike:
1. Rent A Bike Or Take Your Own
With the city having so many bike-accessible areas, there are sure to be many bike stores around too. Therefore, there is no excuse for making the trip as these stores can rent out a bike or stock all the spare parts a bike would need to make it safely to its destination.
One such store is Leon Cycle in Melbourne, among myriad others that could provide an electric bike for those who need an extra push around the tougher parts of a trail. Furthermore, the city has bike stations along some routes where cyclists can check their tire pressure, ensuring a smooth ride to the finish on the rental or owned bike.
2. Decide On The Scenery
Melbourne is a vibrant city with lots to see and do along the way. Exploring these by bike is easy to do, especially with the bike parking available at most of the venues. So, all that's left for the cyclist is to decide on the day's scenery before setting off.
Along the coastline or a tour through town, both offer unique views and cover some of Melbourne's must-see attractions. It doesn't matter if the nostalgia of a remembrance site or the alluring nature paths call your name, all that counts is not putting off the chance of stretching your legs for a healthier way of taking in the beautiful sights.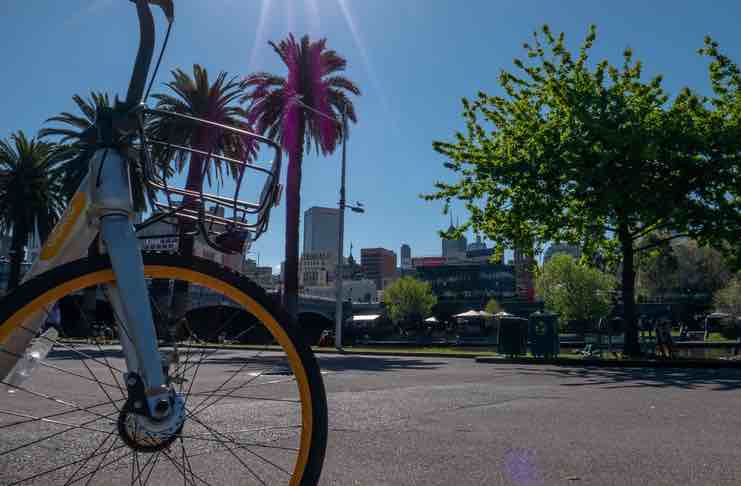 3. Find A Route Map Online
Technology has crept into every part of our daily lives, including taking a bike ride. No one wants to go out chasing after all the jewels Melbourne offers, hoping to be completely lost. As part of the day out, cyclists need to orient themselves to know where they are going, how they plan to get there, and which route will be most efficient.
For those reasons, it may be a good idea to research the route online and perhaps print a map that can fold and fit into any bag to pull out for clarity on the next move when in doubt. Another alternative is to have a battery-operated GPS device to lead the way.
4. Remember The Essentials
A day trip could feel very long without having some travel essentials like food, water, and other supplies. Depending on where the road takes you, always plan to stop for a break or unforeseen breakdowns that may occur.
Although some routes will have cafes or roadside food and drink stops, the more rural trips would require the cyclists to take care of these needs for themselves. Additionally, even with the bike stations scattered along the routes, they won't offer patches and solutions for a flat tire or the tools to fix minor issues with the bike.
5. Ask An Expert About The Routes
If someone wants to attempt a trip around Melbourne by bike, they would need all the information about each route to make the best decision. It would especially be true for those unfamiliar with the area or new to the city.
Luckily, many resources are available online to guide cyclists through the options, and friendly bike store employees to ask for advice. And so, it will again come down to planning the perfect trip before taking it.
The experts will also advise including enough time to complete the trail according to your fitness level so you arrive safely home before nightfall, as it could be dangerous to spend the night alone in some areas.
Ending Off The Discussion
Travelling around a bustling city like Melbourne could become even more enjoyable on a bike. Once someone slows down and takes in the beautiful scenery around them, they may change their opinion or fall in love with it.
As long as cyclists are willing to explore, there is a trail in Melbourne that should bring them the level of excitement they are after when taking their bikes out. Who knows, maybe discovering Melbourne by bike is the best decision you will ever make.