Winter in Colorado is a beautiful season to travel. The climate in the Centennial State changes when the leaves fall from the treetops and the temperature drops. There are several ways to take advantage of the winter, from warm cabins to ski vacations.
Many people are unaware of the fact that Colorado's winters are actually fairly different. The Front Range frequently experiences sunny, mildly chilly days, whereas the mountains regularly receive heavy snowfall.
In fact, Colorado offers a wide variety of wintertime activities for tourists and residents who like to spend time outside in the alpine sun, even if it is very cold.
There are many activities available, including skiing, of course, as well as dog sled rides, which people can enjoy in Colorado during winter times.
However, understanding your possible options in terms of Colorado winter activities can be a bit confusing.
Hence, to help you decide which winter activity is best for you, we outlined those amazing activities just for you in this short guide to winter activities in Colorado that will make your winter in Colorado beautiful and memorable!
Things To Keep In Mind Preparing for the Colorado Winter
Whether you're a local or just someone passing through, being entirely prepared for Colorado's winter weather is essential. And that preparation will include getting ready for a fun-filled day outdoors and a chilly one.
Below are a few simple suggestions for traveling to Colorado in the winter.
Firstly, the type and layer of clothing is essential. Putting on clothes that have no cotton layers to prevent sweating is something you should keep in mind, as it will protect you from being hypothermic.
Secondly, in Colorado, the sun is relentless all year long. Apply sunscreen under the nose and chin to prevent sunburn from the light reflecting off the snow. In the winter, you should definitely use additional sunscreen if needed from time to time.
To avoid snow blindness, you should wear UV or sunglasses protection eyewear.
Thirdly, Colorado has dry, stale air during the winter. Hence, you should drink a lot of water and stay away from alcohol as well as caffeine while you're out.
We recommend you take it slow when going for high-altitude skiing or sledding, as the weather might impact your health.
The Best Colorado Winter Activities For Winter
First up is skiing or snowboarding! You can still experience thrills on that legendary snow without zooming down a mountain. You can also look for some of the top snowboard brands to get that good quality and have a comfortable and fun experience when you go snowboarding or skiing.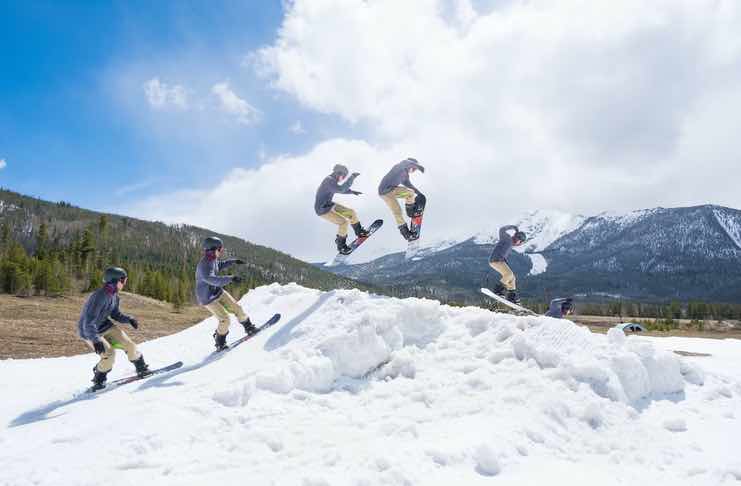 One of Colorado's most picturesque views can be reached by donning a set of snowshoes, cross-country skis, and snowboarding. Backcountry routes take you through evergreens' quiet stands, aspen trees, and past valleys covered in snow.
The only sounds you'll hear are the chirping of birds and your footsteps, which is amazing. You can further take a look at tips for snowboarding if you are a beginner in such activities.
The second activity to try is tubing or sledding. You'll find enough terrain suitable for sledding or tubing in the hills, so bundle up with your group of friends in hats and mittens.
You can go on more runs since lifts along with tow ropes will carry your tubing or sledge to the summit of the hills and have fun as many times as you wish.
Thirdly, snowmobiling is the next vacation activity in Colorado you can go for.
You'll learn why snowmobiling is so popular on Colorado's thousands of miles of tracks by combining the thrill of a fast ride with the breathtaking views of a snowy alpine environment making it one of the best activities.
Watch this to get a glimpse into what Snowmobiling in Colorado will look like:
Colorado sleigh rides are known for their snowmobiling, cozy blankets, fresh winter air, also the soft ring of bells tinkling towards the harmonic stride of muscular horses.
The same can be said for formal meals, regional Colorado wines, friendly banter, crackling fires, and rich desserts.
In Colorado, sleigh rides are not just going around on a track; they provide material for memorable experiences and tales to tell back home.
Some of the greatest sites to catch while on enjoyable sleigh rides are at dude ranches, such as those in Grand County around Steamboat Springs.
Watch this clip of some Horse-Drawn Sleighs in Colorado:
While horse-drawn sleighs are fun, at one of Colorado's many outdoor rinks, you may indulge in some classic ice skating entertainment.
For an urban atmosphere, you can explore the rinks in Denver or Fort Collins. Both are flanked by quaint shops and cafes and are situated in bustling pedestrian zones.
West of Denver, at the forty-acre Evergreen Lake, you can skate on the snow and afterward relax by the fireplace in the warming hut for a more mountainous setting.
The next best activity after skating on ice is ice fishing. The best ice fishing experiences are not necessarily related to fishing at all.
Tourists benefit from some of the state's most serene sights, including serene landscapes, initial glimpses of light glinting off frozen lake ripples, and lone animal tracks tracing across the top when it comes to ice fishing.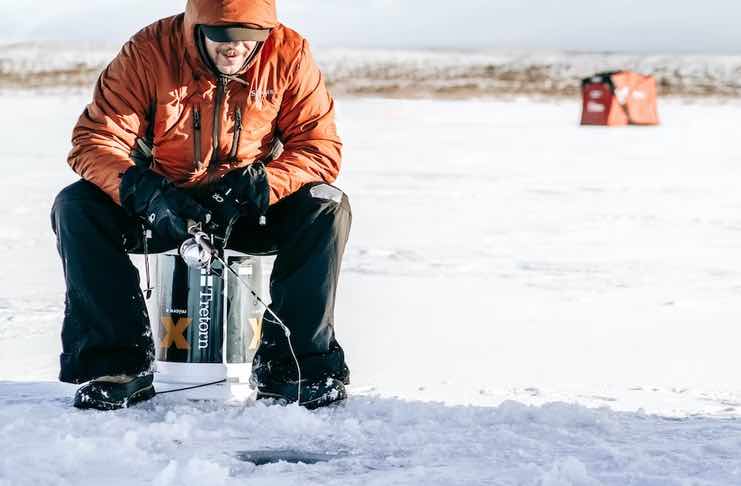 Lastly, you can go ice climbing. For experienced climbers, there are a lot of waterfalls that have transformed into ice walls and provide for fantastic winter climbing.
However, many people consider the alpine town of Ouray as the ultimate ice-climbing destination because of how breathtaking it is. If you prefer ice climbing, then this destination in Colorado might be for you!
Watch this to see if this is for you or not:
You can also look into other destinations that have similar ice-climbing experiences as well.
Conclusion
Overall, we outlined the ultimate short guide to winter activities in Colorado, and we hope you will be inspired to visit Colorado during the winter sessions and have fun with your friends and family.