Searching for tips on traveling in Florida with small kids? You've reached the right place. Planning for trips always brings in a wave of excitement as well as dread for new parents traveling with small kids. Home to the world's most famous theme parks and sunny beaches, Florida is one of the top most visited places for family vacations.
Even though traveling with kids is challenging, there are some tips and hacks that can ease your burden. Here we have a guide on where to visit and stay to fully enjoy Florida with your family.
Kids Love Wildlife Interactions
Let the vacation be an excuse to reconnect with nature and let your tech-obsessed child(ren) enjoy the treasures nature has to offer. Wildlife can be a memorable experience for the entire family as well as learning opportunities for the little ones.
Florida has plenty of nature preserves offering wildlife interactions both above and below water. You can go kayaking, or watch flamingos and alligators at Everglade National Park.
Children are sure to be ecstatic about the turtles at Loggerhead Marinelife Center whereas older teenagers can go snorkeling or go on glass-bottomed boat expeditions at Biscayne National Park or go swimming with manatees at Crystal River National Wildlife Refuge.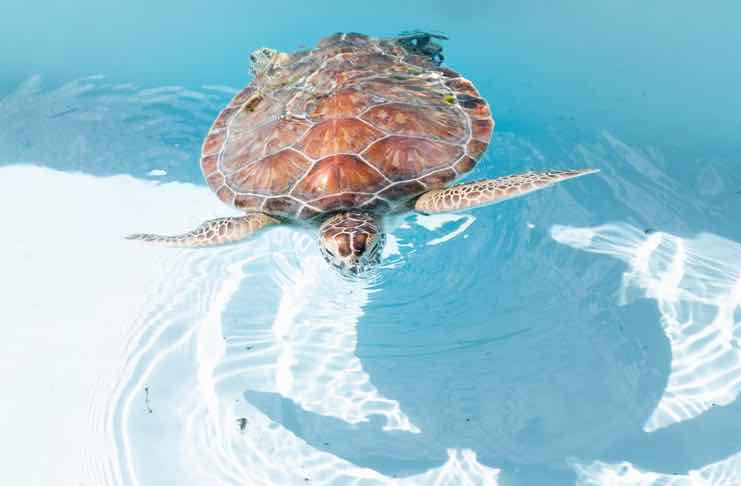 Visit Family-friendly Beach Towns
Florida's beaches are always a fun affair for families. Although the most popular ones are likely to be packed during peak season, there are many hidden gems among the nature preserves on Gasparilla Island, Vero Beach, and Anna Maria Island.
Watch this clip to get a glimpse of Anna Maria Island:
What to Expect in Orlando
No Florida trip is complete without a visit to Orlando. Its theme park attractions like Disneyland and Universal Studios appeal to their younger audience and instill nostalgia in adults.
In addition to kids-friendly tourist spots, Orlando has plenty of shopping districts as well as well-known cafes and restaurants catering to the adult palate.
It's always fun visiting Universal Studios! Take a look:
Miami Is a Hidden Gem
Miami is another family-friendly tourist destination. This museum hub carries important pieces of history which provide an educational experience for young minds.
With several kid-focused museums offering fun activities such as Miami Children's Theater, Miami Children's Museum, Adrienne Arsht Center for Performing Arts, Miccosukee Indian Village for learning about Native American history as well as Grapeland Water Park, the little ones will be occupied for the duration of the trip.
Watch this to get a glimpse into Grapeland Water Park:
Another popular destination for family goers in Florida is Destin. If you are worried about the lack of attractions like in bigger cities like Orlando and Miami, fret not. Destin is one of the most family-friendly small towns in Florida and it's quite frankly a hidden gem.
When looking for things to do with your kids while visiting Destin, you will simply be spoiled for choice. From outdoor attractions to museums, there are a plethora of great kid-friendly activities in Destin.
Go to Walt Disney World Instead of Universal Orlando
Despite the popularity and plenty of fun activities provided by both theme park giants, Disney offers activities that are more inclusive of the younger population. Not only are the height requirements made considering younger children but there are also opportunities to meet and greet their favorite characters like Mickey, Elsa, and Aladdin to name a few.
Hunt for the Hidden Mickeys
Another fun attraction at Disney is to count all the hidden Mickeys throughout the parks. This is a fun activity that the kids will find very enjoyable. With over 1000 mickeys to spot, you can easily kill time with your toddler while waiting in queue for the rides.
Make Use Of The Disney Baby Care Centers
If you are at Disneyland with infants and toddlers, then be sure to take advantage of the bay care centers all throughout the four parks. These centers are fully equipped with high chairs, microwaves, nursing corners, changing rooms as well as microwaves, and sinks.
There is also a shop selling baby essentials like nappies, wipes, and formula as well as medications which serve as a boon for tired parents who have likely run out of or forgotten any items. It also gives you a safe space to rest up and rejuvenate from the hectic day at the park.
Establish a Meeting Place
Theme parks are huge places with thousands of visitors throughout the day. It is only natural that there is a risk of getting lost or separated from family during the rush especially given the inquisitive nature of young children.
Despite the meticulous measures by park staff to deal with lost children, it is best to prepare as a family as to how you will handle such a situation ahead of your trip. Establish a recognizable rendezvous like a huge statue or a particular ride or store.
For younger children, it is ideal to clip the parents' phone numbers. You should also teach them to reach out to the uniformed staff throughout the park in case they get lost.
Professional Babysitting Services in Orlando
It is likely that you won't be going to theme parks or nature reserves every day of the trip. There will be days you will want to go on a date with your spouse or just enjoy a day of shopping without needing to fuss over the kids. Babysitting services will help you with just that.
There are many popular choices for babysitting services almost anywhere in Florida. They have qualified caregivers who have undergone extensive background checks and are trained in CPR.
Reservations are usually made 24hrs prior to the appointment but eleventh-hour emergencies can also be accommodated.
Enjoy A Movie On the Big Screen
Movie nights with family are always a fun affair especially watching it on the big screen surrounded by nature. The Enzian Movie Theater hosts Popcorn Flick in the Park in Central Park on Thursdays and airs family-friendly movies for everyone to enjoy. Blankets and snacks are welcome and entertainment is guaranteed.
There are plenty of outdoor activities for kids to enjoy while they wait. However, the event is subject to the whims of the unpredictable Florida weather so be sure to check their Facebook page for updates before you book seats.
Visit the Central Florida Zoo & Botanical Gardens
Trips can be both a recreational outlet as well as be a learning journey for the young ones. The Central Florida Zoo & Botanical Garden provides a combination of both.
With over 500 animals that call the place home, there are many events like a meet-and-greet with different species such as the giraffe and the rhino that kids are sure to love.
Furthermore, there is also an aerial adventure course including zip-lining that older kids are sure to be thrilled about. On the other hand, toddlers can have fun splashing around in the water playground.
Watch this review to see if The Central Florida Zoo is for you:
Take A Pram
A pram is absolutely essential especially if you are planning to visit theme parks. No matter how energetic your toddler is, the day-long sprinting about the park and all the excitement of the day is bound to catch up to their tiny bodies.
The pram also provides a reprieve for the parents and allows them to enjoy the sights while the little ones take a nap. Moreover, the pram acts as a safe space for toddlers to retreat to when they become too overwhelmed by the crowds and noises. Thus potentially saving you from an unprecedented toddler breakdown in front of everyone.
Lastly, keep in mind the Florida heat and get a UV cover for the pram that is also breathable to protect the kids from the heat and sun whilst also enjoying their surroundings.
Go Slow
Traveling with young kids and toddlers is vastly different from going solo or with a partner. You can't hope to have a jam-packed schedule to take in all the sights like you would on your own.
Children, especially toddlers, are prone to getting tired and grumpy so schedule your itinerary with them in mind. A schedule will let you enjoy the tourist spots without sudden meltdowns that are bound to ruin everyone's moods.
Use the Child Swap Option
When you visit the theme parks (both Disneyland and Universal Studios), make use of the child swap option. This lets one parent enjoy a ride while the other oversees the child. Then they can simply swap places without the other parent having to stand in a queue. This way you won't miss out on any of the fun.
Check Out the Accommodation Options
Florida hotels and resorts are some of the most kid-friendly around the world, so rest assured about the quality and comfort during your stay.
Many resorts offer childcare centers and children's activities as well as arcades. Some even allow promotions that let kids stay for free so be sure to make use of such offers.
Alternatively, you can also rent out private apartments or vacation-home rentals for more affordable accommodations. This way you will also be able to cook food to save money on the trip.
Don't Buy a Kids Meal
Kids are mostly picky eaters and they are more likely to be invested in the rides than 'waste' time eating. More importantly, portion sizes are so huge that your kids are unlikely to finish all of it leading to a waste of your money.
A better option is to ask for extra plates and share your food with the small kids. You can always order more if needed.
What to pack
Aside from the usual trip essentials for your family as well as for the babies, most things can be bought or rented during your trip. Don't forget to carry plenty of sunscreen and beach gear for the sunny beach days that will inevitably form a part of your trip no matter where you go. Some of the top things to do in Sanibel, Florida, which is one of the off-the-beaten-path destinations, also include beach activities.
Although Florida is the 'sunny state', light rain and warm clothes should be packed in for the evenings. It is also a good idea to carry foldable car seats for children for the car during the trip.
Conclusion
Florida has plenty to offer both in terms of fun and memories. Proper planning and scheduling will help you deal with the kids more easily. The tips you just learned were compiled to allow for a more smooth trip.
It's okay if things don't go your way sometimes. Kids are an unpredictable bunch, it's only inevitable that your plans will not always be followed to the 't'.
However, as parents, you will need to conserve your energy so that you can enjoy yourselves too. After all, a trip is all about relaxation and you deserve to enjoy your hard-earned time off!