Looking for fun things to do in Park City, Utah? You've reached the right place. A premier skiing destination since the 1940s, Park City, Utah is also the beloved home of the Sundance Film Festival. The award-winning destination has been voted as one of the "prettiest towns" by Forbes Traveler Magazine; which has also dubbed Park City as one of its "Top Destinations." It is the rare sort of city that can host a Winter Olympics and also be a major hub for film and television productions.
Yet there is plenty more to Park City than skiing and the entertainment business, as it is also a destination for Main Street-based shopping, top-tier restaurants and other festivals. I had the pleasure of visiting Park City, Utah for a third time in September 2022, and below are 10 highlights from this most recent trip.
I had the pleasure of visiting Park City, Utah again in September 2022, and as expected, there is plenty to do for those who do not ski or attend Sundance. Below are 10 recommendations of things to do when you next visit Park City:
1) Park City Song Summit
This year's inaugural Song Summit was a three-night event spread among numerous venues around town.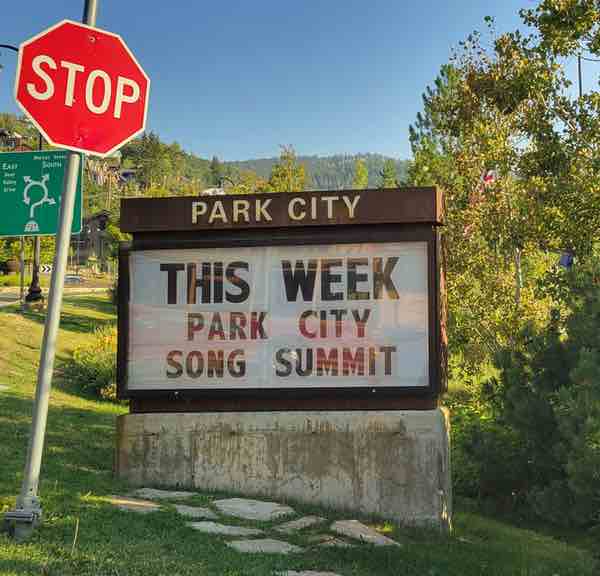 Among the well-regarded performers who played live and/or gave talks to attendees were Jason Isbell, Andrew Bird, Margo Price, Fred Armisen, Warren Haynes, Father John Misty, Elvin Bishop, Mavis Staples, and Run-DMC co-founder DMC. An ideal gathering for both education and entertainment.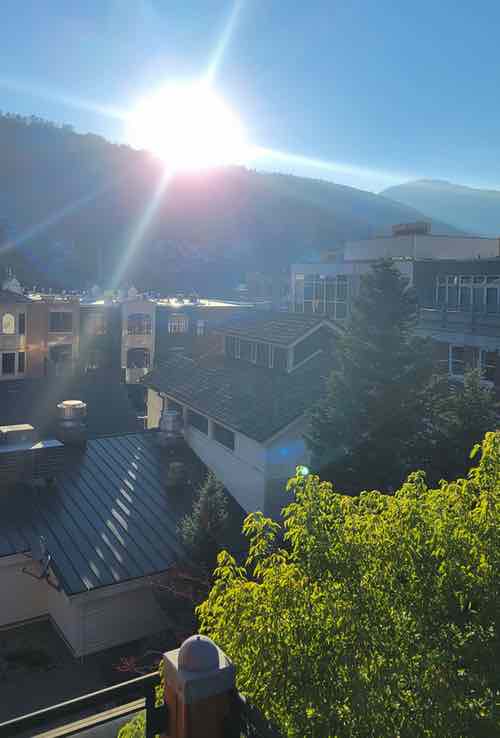 2) Silver Baron Lodge
Situated within the Deer Valley part of Park City, the Silver Baron Lodge is less than 10 minutes by foot from skiing, less than 1.5 miles from Park City's Main Street area and about three miles from Park City Golf Club. Outside activities aside, it makes for an ideal staycation destination. Private yet welcoming, featuring a comfortable pool, hot tub and game room.
3) High West Saloon
While situated in the middle of Park City's Main Street District, the High West Saloon also manages to be steps from a chairlift. The Saloon features plenty more than the award-winning spirits of the High West brand. You can expect a full bar, a diverse menu full of both pub staples and new American selections, and a warm staff. The High West Distillery itself offers on-site tours but is outside of Park City in Wanship, Utah.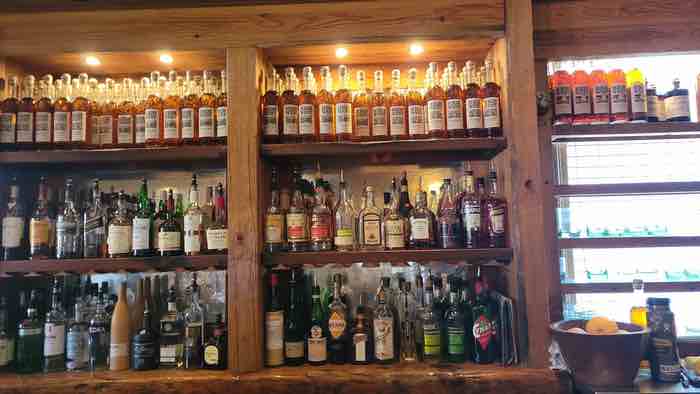 4) Hearth & Hill
Founded by father and son David and Brooks Kirchheimer, Hearth & Hill bills itself as "a gathering spot." Since opening in 2018 in Park City's Kimball Junction, its success has led to quick expansion both inside and outside of Park City. Two doors down is the grab-and-go retail spot known as Hill's Kitchen. Meanwhile, Urban Hill and a second Hearth & Hill location in Salt Lake City were announced last year.
5) Flanigan's On Main
A comfortable tavern featuring Irish fare and plenty of old-world charm, Flanigan's is a Main Street spot located across the street from The Cabin, one of the host venues for the Park City Song Summit. The food portions are generous, the drink pours will meet expectations, and the service is focused. Nice as part of a pub crawl yet also suitable for a dinner occasion.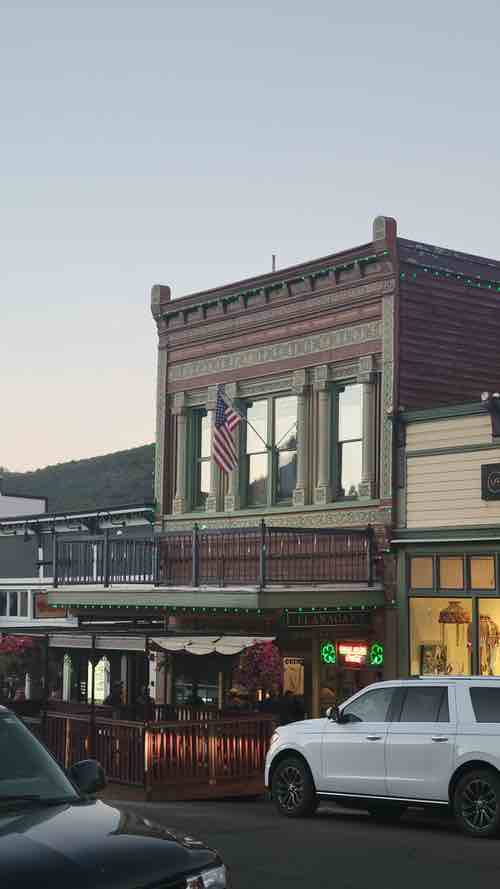 6) The Eating Establishment
First opened 50 years ago in 1972, The Eating Establishment is undeniably a local institution. Its ownership changed a few years back when Modern Family star (and Park City local) Ty Burrell became one of its owners. While highly renowned for its breakfast menu, The Eating Establishment also has a "Beer Bar" to speak of.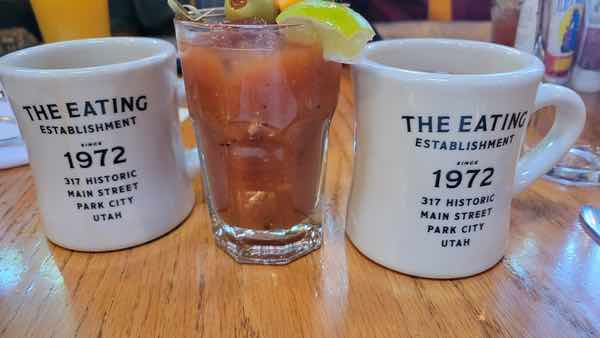 7) St. Regis Deer Valley
St. Regis is a top-notch brand within the hospitality world, yet adding Deer Valley into the equation undoubtedly makes this one of the top St. Regis locations imaginable. While the winter season draws in skiers, this is a spot with year-round appeal thanks to its Funicular trolley and its on-site restaurants (e.g. RIME, Brasserie 7452). And as with all St. Regis properties, you can expect a top-notch, signature Bloody Mary to be on the menu.
8) Goldener Hirsch Inn
A luxury hotel that has been reportedly called "Best Boutique Hotel" by the World Ski Awards five times in seven years, The Goldener Hirsch unveiled two new-construction buildings in late 2020. Located in the center of Silver Lake Village, the Goldener Hirsch manages to mix classic Austrian ski culture with modern hotel amenities. Of note is that this classic property recently joined the Auberge Resorts family.
9) Five5eeds
Seeking an "Australian brekkie" while in Park City? Then Five5eeds is the place to be. It aims to deliver "great food. serious coffee" and I can guarantee that it does just that. Situated inside of a shopping center with plenty of parking, this one is located right outside the Park City Golf Course.
10) Tupelo
Last but definitely least, Tupelo is a stylish, upscale restaurant and bar which recently relocated off of Park City's Main Street stretch. Its menu features the ingredients of American producers in globally-inspired dishes, including fresh Idaho trout, natural Utah lamb, heirloom Sea Island beans, and housemade ricotta.
Tupelo partners Maggie Alvarez and Chef Matt Harris also oversee the aforementioned RIME at the St. Regis Deer Valley, as open year-round, and the RIME Raw Bar, is located at the top of the Jordanelle Gondola at Deer Valley Resort during the winter season.
Want to read more of our latest posts? check out our ultimate guide to traveling in Florida with small kids.