If you're looking to start fresh or just need to make some changes in your life, moving to a new place is a great way to do it. Moving is usually stressful of course, and it takes time to adjust to the new location, but you could have some fantastic new experiences.
If where you currently live doesn't feel like the right fit, you might not have a clear idea of where to go next. Naturally, you'll want to plan ahead and you'll have to consider such facets as a job and your budget.
You'll also want to ensure you find an excellent place to purchase or rent, so checking out apartments or property management companies in the area is also a good idea. But for the big picture, the following are among the most thriving locations to consider if you're ready for a new home.
5. Salt Lake City, Utah
Though Utah may still suffer a rather one-dimensional reputation, Salt Lake City is a diverse metropolis with access to many attractions. It has an excellent local restaurant scene and vibrant city life, but it's also remarkably close to the mountains.
Utah is a beautiful state, with five national parks and access to skiing, hiking, camping, and much more. The area is also economically solid: It has healthy rates of employment that continue to improve.
4. Albany, New York
New York City might be the place many people continue to dream of living, the challenge of being able to move there can be massive. Rent is costly, and the city imposes a hectic lifestyle that's not easy to maintain.
If you want to live in an area that's not too far from the city or many other attractions along the east coast, Albany is a good alternative. It's much more affordable but big enough to feature universities and all the perks of the suburbs. Check out our weekend getaway to Albaby post for more info, or – watch this short clip:
3. Portland, Maine
Portland, Maine, might not be the most popular city with that name, but these days it could be a more appealing choice than its Oregon cousin. Prices in Maine are lower, so it's not as stressful to find a place to live.
Plus, Maine is underrated in terms of scenery. It's a gorgeous state with coastal areas and woodland forests. It also boasts a strong quality of life rating in general, so it's a good choice if you prefer a simpler lifestyle but with access to most city amenities.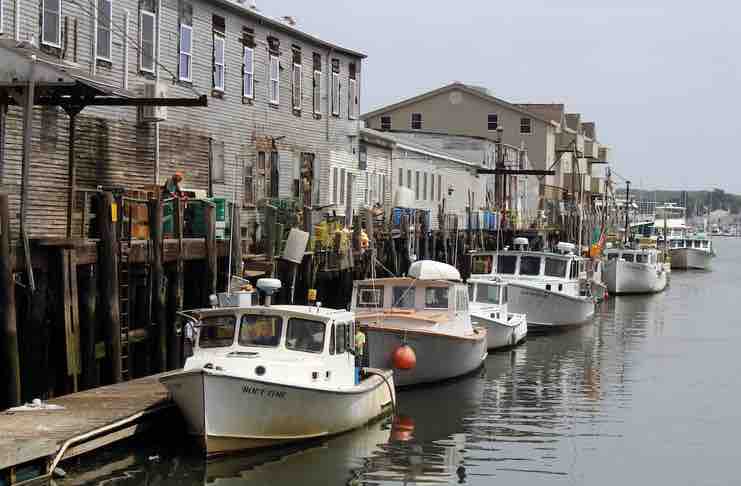 2. Colorado Springs, Colorado
Similar to Utah, Colorado offers unparalleled access to the great outdoors. From pine forests to national parks, there's more than enough fabulous nature to get out and enjoy here.
Although Denver already has a great reputation as a desirable place to live, Colorado Springs has been gaining in interest. Home prices have risen, but they are still manageable compared to many other locales. The city is large enough to host a wide range of things to do and see.
1. Green Bay, Wisconsin
The Midwest is home to many cities that are underappreciated. Many of us find it easy to write these regions off as flyover states, but more and more people are seeing the advantages of moving to them, especially around the larger cities. Green Bay has a strong sports culture, lively nightlife, and a terrific arts scene. It also remains an affordable place to live, which makes it a good choice for singles or families.
Watch this short clip to get a glimpse of Green Bay:
This list features only a few of the up-and-coming areas that offer good quality of life. Plenty of other options out there could suit your needs. It's worth looking at mid-sized towns that provide many opportunities, but aren't as challenging to live in as the better known and larger cities.