As businesses embrace remote work, many cities are positioning themselves as great alternatives for those who want to taste the life of the Digital Nomad or relocate seeing as they do not have to be physically close to their offices. If you are one of these people thinking of relocating, you may be wondering what to look for as you search for a city to relocate to or spend some time on your Digital Nomad life.
According to people who have done so, some things to consider include the cost of living, internet speed, coverage and availability, walkability, life expectancy, housing costs, and other factors that make for a comfortable living and work environment. Based on these criteria, we have compiled a list of the top ten cities for remote workers.
Jersey City, New Jersey
Jersey City gives you a feeling of living in a big city, but without the expensive price tag or the hassle of living in one. This city is so great for remote work because it has about 400 coworking spaces where you can do your work.
These spaces allow you to work amongst other people, with some even providing private spaces if you want to collaborate with your remote staff using an online whiteboard tool, video messaging, etc.
Jersey City is also technically a part of the New York metropolitan area which makes it easy to get into the city if you ever need to. Living in Jersey City also means you have easy access to Ellis Island and the Statue of Liberty.
New Jersey has different types of neighborhoods for different types of people and at different price ranges, although the prices are quite reasonable unlike in some cities. If you love riding bikes, check out our self-guided Jersey city bike tour.
Madison, Wisconsin
Madison is such an amazing city for remote workers because it provides all the amenities of a city intertwined with the vibes of a rural town. The population is just over 226,000 and there is a lot of cultural appeal in the city.
Even though the rent here can be higher than the national average, it is still lower than that of other cities in the USA. If you are a fan of fresh, farm-to-table cuisines, Madison is the right city for you.
If you plan to stay in Madison for a while, here are the top things to do there:
Cleveland, Ohio
The main attraction of moving to Ohio is affordability. The average rent in the city is about $670 for a decently-sized apartment. Cleveland's environmental protection policies make this one of the cleanest cities with minimal pollution.
There are lots of parks and nature reserves for those looking for somewhere to go or something to do during the weekends. Cleveland is also renowned for its cuisines, so foodies will love living here. For more, read our post about things to do in Cleaveland.
Omaha, Nebraska
Omaha is a very deceptive town because one would not think that Nebraska's capital would be full of so much life because of how laid back it is. The city is full of life despite how affordable everything is.
Omaha is a great option for those in the tech industry because it is home to lots of startups and several Fortune 500 companies. If you are thinking of switching jobs, being close to them helps. The tech market in Omaha also means lots of networking opportunities if you are looking for tech business partners.
Albuquerque, New Mexico
You will certainly fall in love with the southern charm of Albuquerque. Because the city has great weather and geography, there are lots of spaces and opportunities for outside fun making it a great city for those moving with kids.
For the grown-ups, there are enough nightclubs, trendy bars, breweries, and pool halls to keep your Friday nights or weekends full.
You will love Albuquerque due to its affordability and the number of coworking spaces.
Portland, Oregon
Portland, much like Omaha, is laid back which makes it great for those looking for a quiet environment to thrive. Although Portland is above the national affordability average, it is still more affordable than Seattle, another popular Pacific Northwest destination for remote workers.
Portland is quite diverse because it combines culture, entertainment, and art with outdoor fun.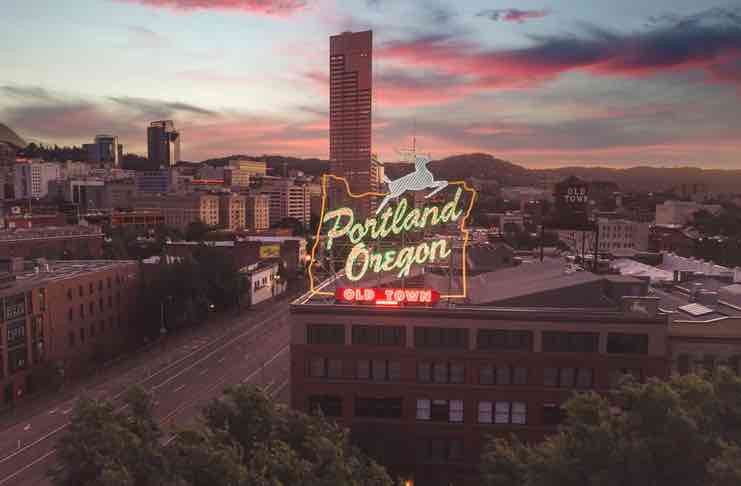 Washington D.C
Washington is a very different city because it is one of the most expensive opinions on this list. However, it makes up for it by having fast internet speeds as well as access to numerous coworking spaces and coffee shops.
Because of the numerous companies that call Washington home, it is also easy to network for those who are thinking of changing jobs.
San Francisco, California
San Francisco is the most expensive city in our list, and is one of the most expensive cities in the United States. It makes up for this by having great weather for most of the year, lots of places to walk, excellent schools, a great economy, and life expectancy that is above the national average.
If you can afford it, San Francisco offers quality living with access to beaches and parks, lots of restaurants and bakeries, a rich history, and a thriving tech market.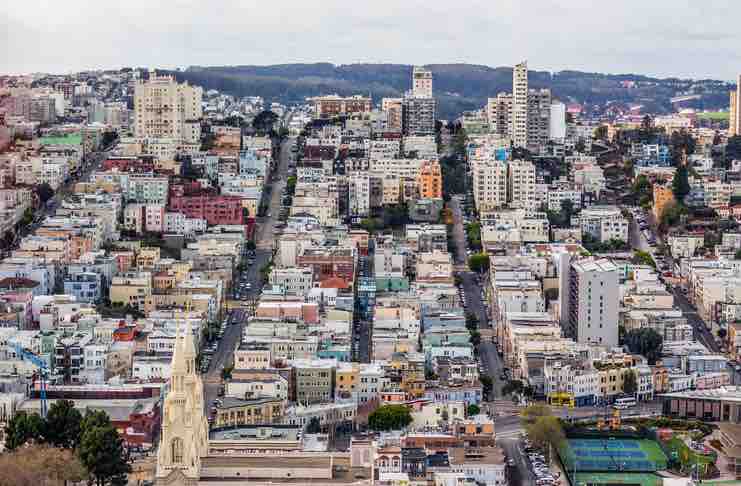 St. Louis, Missouri
St. Louis scores very highly in each of the metrics used to rank how great cities are for remote workers. This means it is great for those who are looking for a bit of everything. The city offers lots of perks to residents including public library locations with fast free Wi-Fi.
St. Louis also has lots of culture, with an art museum that is free for visitors and residents. The city has a great atmosphere, with beer, baseball, and barbecues dominating most weekends.
If you end up staying in St. Louis for longer than planned – here are some travel tips:
Atlanta, Georgia
Atlanta is great for digital nomads because of its amazing food and drink scene, diverse population, and numerous and diverse entertainment options. This city also gets high marks in areas such as affordability.
The city sits almost exactly in the national average when it comes to the affordability of basics such as food and housing. Although it trails somewhat behind other cities when it comes to coworking spaces, Atlanta is quickly catching up. That said, there are still lots of studios, private offices, and collaborative spaces for remote workers.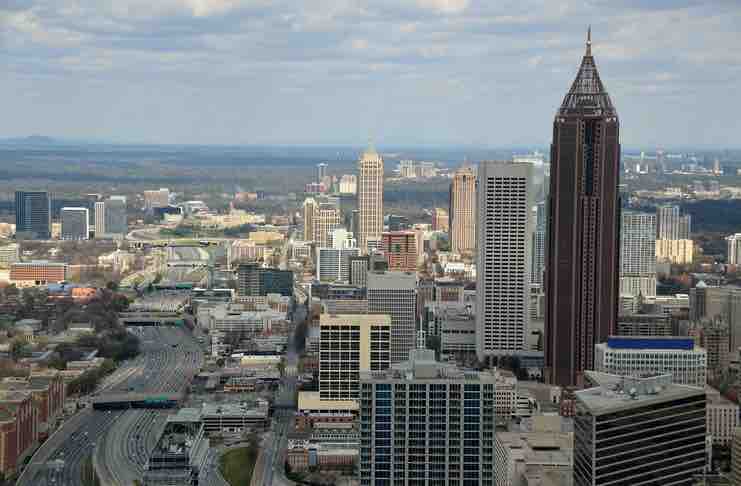 Conclusion
Although each city has its nuances, the ones discussed above are great for remote workers looking for something different while still being a great place to live, work and raise a family. They are also very affordable, with enough amenities, culture, and history for a comfortable life.