The world is going through a remote work revolution, regardless of whether you enjoy working from home or can't wait to go back to the office. The ones who have already embraced this new work environment, have started looking for places to go where they can both work and discover new countries and cultures. If you want to learn about the best countries for remote workers, where you can easily work, you're in the right place.
Spain
Remote employees who wish to go to Spain and conduct business there can now obtain digital nomad visas in the country. Spain is renowned for its enticing weather, urban charm, coastline, and beach locations, and the majority of its cities are perfect for a life of digital nomadism. The cost of living is affordable as well! Spain basically has everything you could ask for in a remote work destination.
Singapore
Singapore is renowned for its diverse population of ethnicities and races, as well as for its abundance of lush greenery and tree-lined avenues. Singapore's official language and the language most people use to communicate at work and in schools is English.
This means you won't be dealing with a language barrier, which is a great plus! Even though Singapore is known to be expensive, it offers an exceptional standard of living for those who can afford it.
Singapore welcomes travelers from all over the world and most countries in the world can enter the country without a visa. Check the website of the Singapore Ministry of Foreign Affairs to see if you need a visa to go to Singapore.
France
For many remote workers, France is a favorite travel destination. It draws those who are eager to experience French cuisine, wine, artwork, culture, and history firsthand. The country has a lot going for it.
Excellent infrastructure and great living standards are just a few of them! The French demand excellence, and if you choose to live there, you won't get anything less. While residing in France as a remote worker, you will have access to all the conveniences you need.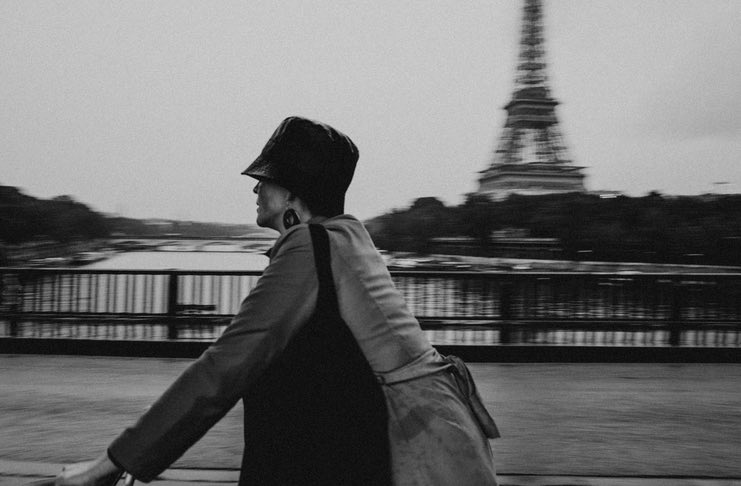 While there isn't a unique visa for remote workers in France, the Schengen Area accord grants most visitors 90 days of entry. You will need to apply for a long-term stay visa if you intend to stay in France for more than 90 days while working.
South Korea
With one of the strongest economies in Asia today, South Korea has gained recognition for its advanced technology and its explosive rise in pop cultural impact. This has resulted in a surge in South Korea for remote workers as well.
South Korea offers one of the finest values in the world in terms of quality of life compared to the cost of living. Living in South Korea is incredible since it is a country that is ultramodern and has everything you could ever want for your everyday life, at an affordable price!
Visitors from the United States do not need to apply for a visa in advance to enter South Korea. You will be able to stay in South Korea for up to 90 days thanks to this arrangement. Fortunately, people from many other countries can enter the country with these streamlined standards.
Canada
Canada skillfully combines stunning natural landscapes with cities and towns that are culturally diverse. The international influx of remote workers in Canada is not by chance. Working remotely has many benefits, especially with everything that this country has to offer. Canada is one of the wealthiest and most prosperous countries in the world and it offers a wide variety of career opportunities as well as incredibly fun coworking spaces.
There are currently no visas available for remote workers in Canada. The availability of open work permits, the Working Vacation Program, and entrepreneurial visas make it feasible to do work remotely while residing in Canada.
Poland
Poland could be one of the best remote work destinations you've ever thought of since it is brimming with culture, steeped in history, and astonishingly inexpensive. The country is breathtaking, the food options are varied, and the cost of living is among the lowest on the continent.
Even though the official language in the country is Polish, a recent census revealed that the majority of the younger generation knows at least some English, as well as around a third of the existing population.
Due to Poland's membership in both the EU and the Schengen Area, EU residents can reside there without needing to seek any special status. US citizens and citizens of countries not subject to EU legislation will need to get a Schengen Visa in order to travel within the area.
Wrapping up
Following the pandemic, there has been a fundamental change in how businesses operate. Numerous businesses have welcomed remote employment, defying the long-standing convention of being stuck in an office. This provided employees with an option they couldn't have imagined before: working from anywhere in the world they like. If traveling the world has always been your dream but your 9-5 has prevented you from realizing that, now is your chance.