London is one of the most exciting and popular tourist destinations in the world. There's always something to do, no matter what your interests are, whether seeing a new exhibition at a museum, attending a gig at a music venue or simply visiting pubs on a Friday night.
If you're traveling to London this year, here are 10 things you should do while you're in town:
1. Eat-In A Local Gastropub
If you're looking for an authentic London experience, one of the best ways to do it is by eating in a local gastropub. Gastropubs are a type of British pub that specializes in serving high-quality food and which can be found all over the city.
One good part about this experience is you can get an intimate look at London life. You can chat with the locals, learn about their culture and way of life, and try out local dishes. Perhaps you're looking for something unique and delicious to try while in the city; you may consider eating in local gastropubs, like this Caribbean food pub.
2. Take A Ride On The London Eye
The London Eye is a giant Ferris wheel that offers stunning city views. It's located on the South Bank of the River Thames and is one of London's most popular tourist attractions.
The experience of riding on the London Eye is unlike any other. You can slowly rotate in a large capsule with a captivating panoramic view of the city. And as you ascend, you can see some of London's most famous landmarks, including Big Ben, Buckingham Palace, and Westminster Abbey.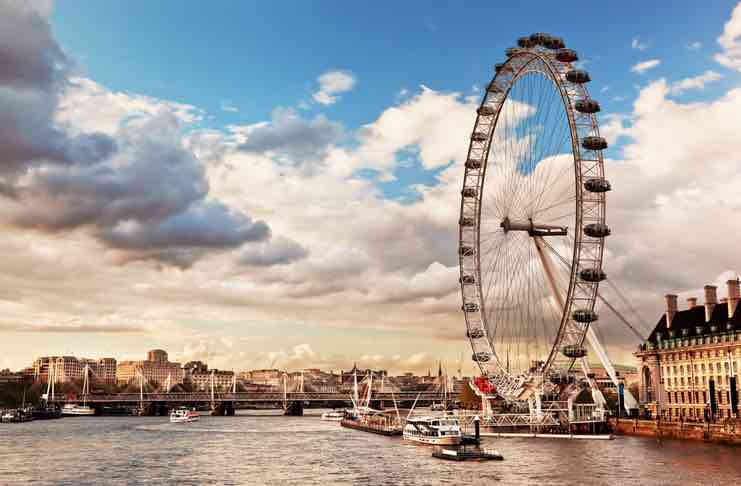 3. Stroll Through Hyde Park
Hyde Park is one of the largest parks in London and is a great place to relax and take in the city sights. The park is home to many attractions, including the Serpentine Gallery and the Diana Memorial Fountain. There are also plenty of green spaces for picnics and several cafes and restaurants. And within the vicinity of the park, you can visit Kensington Palace and Gardens.
4. Shop On Oxford Street
Oxford Street is one of the world's most popular shopping streets. This iconic street is home to a wide variety of stores, from high-end fashion boutiques to budget-friendly chain stores. No matter what you're looking for, you can find it on Oxford Street. And if you need a break from all the shopping, there are plenty of cafes and restaurants to enjoy.
5. Visit Buckingham Palace
A trip to Buckingham Palace is also a must for anyone visiting London this year. The palace is the official residence of the British monarch, and it has been used as a royal residence since the early 18th century. Today, Buckingham Palace is one of London's most popular tourist attractions, and it's well worth a visit. The palace grounds are open to the public during the summer months, and there's a wealth of history to explore.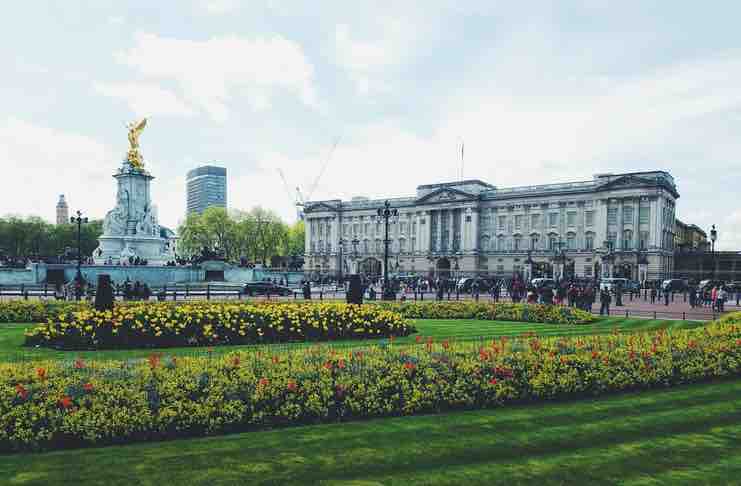 6. Explore Camden Market
Every year, many people come to Camden to experience its unique atmosphere and immerse themselves in its vibrant culture. There are traditional markets selling everything from clothes, jewelry, and accessories to souvenirs. Aside from that, there are also various restaurants and cafés that you can dine in. Whatever it is, there's something for everyone at Camden market.
7. Have An Afternoon Tea At Harrods
Afternoon tea is a British tradition, and there's no better place to enjoy it than at one of the city's most iconic department stores. The tea room at Harrods is stunning, with its ornate decor and beautiful views of Hyde Park. Moreover, the menu includes a selection of sandwiches, scones, pastries, and cakes served with freshly brewed tea. It can be a perfect way to relax and escape the hustle and bustle of the city for a few hours.
So, if you're looking for an enjoyable way to spend an afternoon in London, consider having afternoon tea at Harrods.
8. See A West End Show
One of the best things to do in London this year is to see a West End show. The West End is home to some of the best theatres in the world. From musicals to comedies, there's something for everyone to enjoy. Whether you're a fan of the classics or looking for something new and exciting, you can add this to your list.
9. Explore Greenwich Park
Greenwich Park is a large and historic park located in south-east London. The park is home to notable buildings, including the Royal Observatory, the Prime Meridian line, and the Queen's House. Greenwich Park is also great for taking a stroll, relaxing in the gardens, or having a picnic. When you visit London this year, why not explore Greenwich Park?
10. Visit The Tower Of London
Perhaps, a trip to London wouldn't be complete without visiting the world-famous Tower of London. The tower was originally built as a royal palace, but it soon became a prison for political opponents and criminals. In the 16th century, it was used as an execution site for high-profile prisoners, including Anne Boleyn and Sir Thomas More.
Today, the tower is a popular tourist destination where visitors can explore the grounds, see the Crown Jewels, and learn about the tower's dark past.
Conclusion
There are plenty of things to do in London this year, whether you're looking to explore the city's history and culture or want to relax and enjoy the sights and sounds. You may consider some of these activities to add to your itinerary of the list of things to do and places to visit. Whatever it is, you're sure to have an unforgettable time and experience exploring London. Check out our London Travel Guide for more useful tips.