Where do you prefer to be when relaxing? In a cool area with a serene ambiance or where you will see many 'life of the party' moves? If you want the former, then you can skip this. But if you would like a memorable event you can refer to in the next x-years, this is the right place.
Also known as the White Isle, this Spanish destination center has been an amusement area for over three centuries. It has amazing sceneries, beautiful shores, and lots of different fun activities. If you're looking to explore Ibiza for a longer period of time and don't feel like staying in hotels, you can look for short-term homes for rent on a temporary basis.
First noticed after it fell into the trading path of the Phoenicians, Ibiza has developed into being impressive for its dusk and aquamarine coves. If you ask anyone who has been to Ibiza, the first words they will say will contain 'nightlife.' You might not get what they mean until you get a redefinition of clubbing from experiencing it the Ibiza way.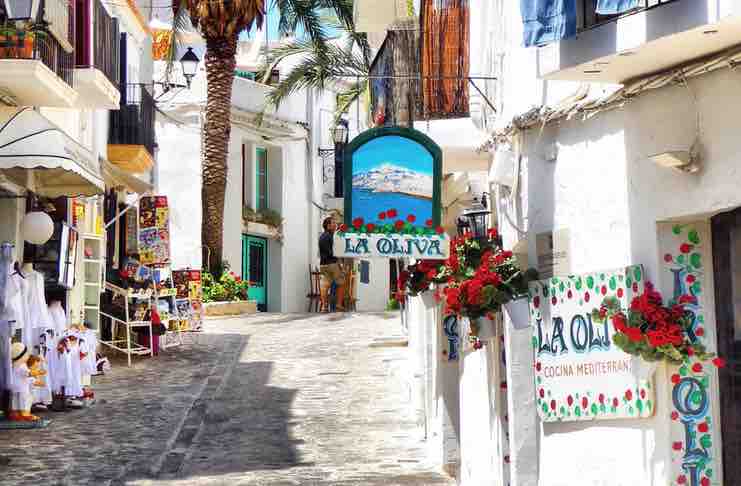 It's not all nightlife, though. The area is conducive to family life. From yogas to sunbathing and hiking, you can do lots of things to improve family bonding. Let's look at some of these enjoyable events you get to experience in Ibiza.
1. Enjoy Calm Paddleboarding
At Ibiza, you will enjoy the chance to paddleboard from San Antonio bay. The evening will be the best time to do this, as the sun will face west; and not directly in your face.
Perhaps what makes this experience more enjoyable is the symphony from the steering on the water. Faint sounds from neighboring evening bars also make the ride chilling.
You may ask, what about people that have zero experience in paddleboarding? Well, that is a valid question. First, the water is not turbulent, and your paddleboard will move slowly. Then, you don't necessarily need to stand on it. If kneeling is more comfortable, by all means, kneel. And if you would prefer to sit, that's acceptable as well.
Ooh. Probably someone is not convinced by these, there is going to be a stand-up paddle orientation, and you will be dressed in safety vests. There will also be many escorts of safety boats.
Those that successfully navigate to the other end will enjoy a grand welcome with mojito and pictures from the trip. Everyone will technically enjoy this perk, just that some might get to the other end on safety boats. Not a bad way, if you ask me.
2. Food! Food!! Food!!!
How will you visit a place and not want to taste their food? Ibiza, of all places, is not where you want to try that out. The tour guides know this, and that is why you will enjoy a four-hour trip into the heart of Ibiza, getting to explore food markets, gourmets, posh tapas inn, and local pastries shops.
You can also visit wine shops and have a taste of Ibiza wine. The tour will avail you the privilege of having a taste of most (if not all) Ibiza offers, and you will get to interact with some of the best cooks in the town.
3. Explore San Antonio Hippies
Although Ibiza is well known for its club, not everyone really fancies that part of town. A cooler yet hippier part of the Ibiza experience is Cafe Mambo.
This is one of Ibiza's sunset strips located in the cool spot of San Antonio. Although it is not alone, Cafe Mambo is the most popular. Its 25-year history, Dj, and daiquiris all make the atmosphere of the place what it is. Pacha is always in the DJ booth for the pre-party vibes of festivities, and more popular names follow suit afterward.
Mambo does not have a free pass, and neither is it cheap. To call for inclusiveness, each table has a minimum spend. Extra money is charged if you want strategic locations like the front pew. You can decide to stay on the minimum or flex some wealth.
4. Treasure Hunting on Water
Does Ibiza have fun activities for kids to enjoy? Definitely. The Marine aura around Ibiza is a good way for your kids to get to see the animals they have been taught in school. There are organized activities to keep your kids, and you as an interested parent, involved.
The kids get to come in safe-distance close contact with these sea creatures, name these aquatic animals, look out for shells on the seabeds, or join an organized treasure hunt. There will be a ship trip in the shallow part of the waters, and families can have some bonding time on inflatables. The trip ends at Cala Saladeta before the sun sets on the land.
5. Enjoy Ibiza's Vespa Ride
Ibiza was first a town, with its people and identity, before it was re-modified to show glam and finesse, and a part of that history still remains in the coastal town. You can see this part of town on a Vespa.
From the northern part to the more rugged western land, this part looks at Ibiza for what its cultural heritage shows. Escorted by a guide, you get to see the friendly locals in villages and isolated settlements.
The journey is not a hasty one, and you have enough time to take in the aura of Ibiza. The Vespa trip is possible if you can show your driving license from any country you are from, so don't forget it when you are parking for the trip.
Enjoy your Ibiza Experience!
Want to read more of our latest posts? Check out our review of Margaritaville Times Square restaurant in NYC.