The sunshine state of Florida has always stood out as an excellent destination for tourists right from the early 1800s. From calm beaches to Disney World, there's a lot to visit in the state, making it ideal for road trips. Unlike other states, Florida is full of beaches, castles, roadside attractions, and many natural wonders.
So, if you have a large family SUV like the Chevy Equinox, for example, in your garage and want to do some exploring, here are 7 beautiful roads to take your family on in the state of Florida.
1. North Florida Backwaters
This trip starts at the northern part of the state in Pensacola and ends at Weeki Wachee with a distance of 510 miles. Northern Florida is filled with beautiful beaches on the Gulf coast and several good locations throughout the trip. There are clear springs that you can wander around peacefully, discover Florida manatees, visit the Wakulla Springs which is located right after Tallahassee in the Edward Ball Wakulla State Park, and the Ictucknee springs.
Wakulla Springs is currently the world's largest and deepest freshwater spring and has been on the map for over 12,000 years. There are some beautiful lodges to rest in here before continuing with your trip. If you like swimming, the Wakulla Spring Beach provides gorgeous translucent water to dive in.
Finally, we end the trip at Weeki Wachee where you can witness mermaids in action. This theater of sorts was founded in 1946 and continues to feature beautiful women performing an underwater ballet while donning a mermaid suit. Other than the Mermaid ballet, Weeki Wachee also houses a beautiful state park with an aquatic playland. Kayaking is also possible if you prefer it.
You'll also encounter a lot of wildlife here including turtles and even gators. Overall, this road trip continues to hold the number 1 spot and includes almost everything that Florida is known for.
2. Highway 1
The Highway 1 road trip is famous for its impressive sea vistas as you'll be driving along the coast most of the time. This trip will include all the highlights of Florida and is an excellent choice if you want to visit all the beaches including Miami.
This road trip is usually known as part of the pacific coast trip and starts at the famous Amelia Island and goes through all the scenic beaches, ending at Miami. In total, you'll cover about 475 miles.
Amelia Island is usually known as the prettiest Island in Florida, spanning over 13 miles of sandy beaches. The island is home to a large variety of wildlife and all the beaches are well preserved. Golfing is also popular here with six golf courses if it takes your fancy. Fernandina beach harbor is also another famous location on the island, usually known for its shrimping.
The next stop on the road trip is St. Augustine, filled with several historic sights and large castles. It's also the oldest city in the whole country. Daytona Beach is also an excellent location if you can time it right with festival season. Kennedy space station is also worth a visit, just a few miles from the beach.
Vero Beach, which is next on the list is also worth visiting for the beautiful McKee botanical gardens. Then, finally, you arrive at Miami beach for some rest and recuperation with the sun on your face.
3. Overseas Highway
This is a relatively small road trip of just 102 miles, but you cover some key areas including beaches and islands. Starting at John Pennekamp State Park, you'll be driving through the Florida Keys, a series of small islands that extend south from the mainland. With the ocean on both sides, this trip is pure bliss.
There are also several state parks along the way which include some unique areas like mangrove forests teeming with wildlife. Fort Lauderdale is also on the way along with several other scenic locations.
You can also explore some beautiful reefs on the trip. If you're short on time, this road trip will be perfect.
4. The Everglades roadtrip
This trip is also relatively small to some others mentioned on the list, lasting just 170 miles. Covering a lot of key areas in south Florida, the trip starts at the Southeastern Everglades. Throughout the trip, you'll come across a lot of wilderness areas filled with alligators. Combining swamps, wetlands, and grasslands, the vistas you experience on this trip are amazing.
Swampy areas as far as the eye can see with lots of notable pitstops in between including kayaking in Flamingo, Shark Valley, and more.
5. Walt Disney World
This is definitely one of children's top favorite Road Trip Routes in Florida. No Florida road trip list is complete without including the famous Disney World. With just 288 miles to cover, this trip touches on almost all the major attractions. Starting at NASA's Kennedy space center, where you can witness an actual rocket launch if you time it right, the trip takes you through central Florida including locations like Magic Kingdom Park.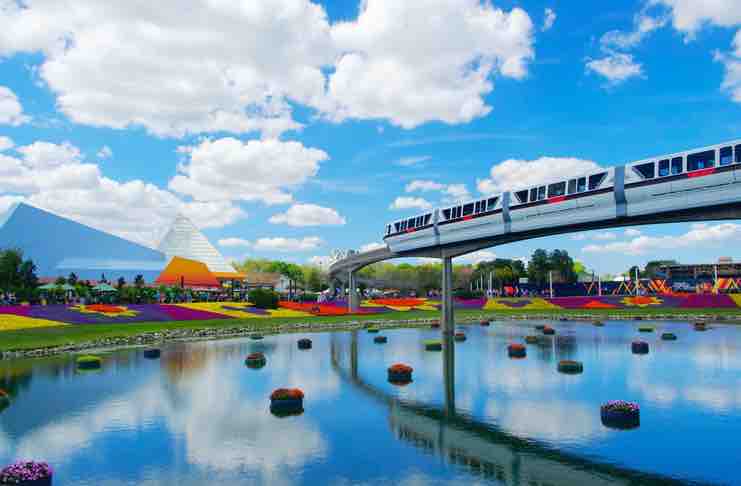 After visiting several locations in Orlando, you enter Tampa, which is filled with historic locations and several beaches. Finally, the trip ends in Sanibel. Disney World and Magic Kingdom are worth visiting, making this the best road trip if you have kids on board.
6. Brewery Road trip
Don't let the name fool you, this trip is filled with scenic destinations, and the addition of craft beer along the road makes it even better. With over 100 breweries in the whole state, this trip will include some of the most famous ones.
We start at South Walton with the Grayton Beer Company which features several classic and contemporary beers. Next, we move to Proof brewing company to the east, which is famous for flavorful beer, and several activities like live music, table tennis, and more.
The next stop is Swamp Head Brewery in Gainsville, followed by Orlando Brewery, and much more. Finally, the trip ends at 7eventh Sun Brewing, covering almost all the major central Florida locations in the way.
7. Castles Road Trip
Florida is famous for its unique castles, and these magnificent buildings deserve a road trip of their own. Throughout the trip, almost all the major castles are covered, starting at St Augustine and going all the way to Palm Beach.
St Augustine includes several castles in itself, and throughout the trip, you'll come across locations like Castillo de San Marcos, Solomon's Castle, Don Ceasar, and Castle Ottis. Because some of these are privately owned, interior tours are limited. The trip ends at Coral Castle, which is made entirely of coral rock, making it a unique option on the list.