The past couple of years have been brutal, to say the least. Now that the world is finally opening back up, it's a great time to plan a relaxing vacation. While a wild spring break could be on the cards, there's a certain je ne sais quoi about quaint getaways. Don't you want to spend your vacation days at a destination that leaves you rejuvenated instead of horribly hungover?
In this post, we're sharing our top picks for a peaceful retreat. Take a look.
1. National Park, California
From marvelous hiking trails to natural wildlife, Yosemite National Park has a lot to offer. You can hike up to Yosemite Falls and practice meditation with soothing waterfall sounds. You should also look forward to whimsical starry nights! We suggest scheduling a guided astronomy walk if you want to do something different. As far as accommodation is concerned, you can go camping or stay in a well-equipped cabin.
2. Hyalite Canyon Recreation Area, Montana
If you are looking for a tranquil spot with plenty of activities, Hyalite Canyon Recreation Area is just the place for you. Apart from hiking, bird waiting and rock climbing, you can also enjoy fishing and canoeing in the reservoir. It's an ideal place for camping, picnics, yoga, and nature walks.
3. Nantucket, Massachusetts
Nantucket is an island just 30 miles south of Cape Cod in Massachusetts. We recommend renting bikes to explore this idyllic town. You can spend time at beaches, visit museums, and sample locally-produced vino at Cisco Brewers. If you are a foodie, Nantucket won't disappoint. From freshest Oysters from Cru to scrumptious doughnuts from The Downyflake, there is something for everyone.
4. Beacon, New York
Any New Yorkers seeking a break from busy city lives should head over to Beacon. Located on the banks of the Hudson River, Beacon is perfect for weekend getaways. With several charming cafes and antique stores, this small town will help you unwind. Step out of the concrete jungle and visit Beacon for refreshing greenery and stunning views.
5. Newport, Rhode Island
If you are ready to splurge on a relaxing trip, then head over to Newport in Rhode Island. Stay at a 19th-century sea-facing mansion and indulge in fine dining. Other than treating yourself to opulent accommodations, you can go on a drive along the coastline, take trolley tours, and savor locally-brewed craft beer.
6. Outer Banks, North Carolina
Are you planning a family vacation? Outer Banks offers activities for every age group. From thrilling water sports to fun beachcombing, there are plenty of ways to entertain yourself. You can also explore museums, aquariums, and lighthouses. Watching wild horses in Corolla is another popular attraction.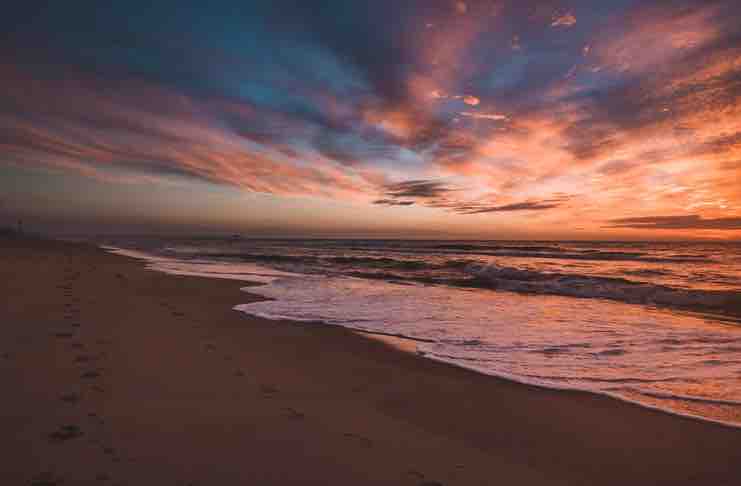 7. Acadia National Park, Maine
This is definitely one of our top favorite peaceful getaways in the country. Make the most of the great outdoors at Acadia National Park in Maine. You can hike or drive up to Cadillac Mountain and watch the sunrise. We recommend relishing delicious lobster rolls at Jordan Pond House Restaurant. Sand Beach is another spot promising stunning views.
8. Palm Springs, California
Sometimes you just want to kick back and go on a spontaneous trip with your friends. If you stay in or near California, why not drive to Palm Springs? You can book a beautiful AirBnB and spend a weekend indulging in good food and wine. If you are looking for activities, hop on the aerial tramway to catch a scenic view of the city or try your hand at Golf.
You don't need a detailed itinerary packed with countless activities to make the most of your break. Spending a few days at a picturesque spot can help you rest, relax, and reconnect. So what are you waiting for? Pick up your phone and start planning!
Want to read more of our latest posts? Check out these 10 beautiful places for sailing in California.