People often think of holidays as a time to get away from the hustle and bustle of everyday life. However, there might be things lurking in the holiday destination that you may not have considered. Especially in a pandemic, your precautionary list needs to be more thorough and strict.
Keep your holiday travel safety as a top priority, if you're wondering how to adapt to the current conditions, ask yourself the below questions for a safe and fun journey.
Question #1: What Are The Dangers Of My Travel Destination?
The first question you should ask yourself before traveling is whether or not it's safe to travel to the destination you've picked. It's important to have a sense of the country's security situation.
Read about any recent terrorist attacks, civil unrest, or natural disaster in the area and pay attention to warnings from the country's authorities about safety and security. Make sure that your destination is not in a disaster area. The best place to start your check is on the U.S Department of State website.
Question #2: What Information and Items Should I Carry?
The next most important question to ask yourself before leaving home is what documents and luggage do I need to carry?
When you're traveling abroad, make sure you carry the following important documents:
Passport and travel visa

Copies of all identification documents

Air tickets and proof of accommodation bookings

COVID-19 travel documents (vaccination certificates!)

Travel insurance plan details (Health insurance with COVID-19 coverage is now required in

some countries

)
When it comes to luggage, you will need to customize what you carry depending on where you're going and how long your trip will last.
Here is a checklist of some essentials to bring:
– Foreign currency
– Travel itinerary details
– Tickets for events while traveling
– Medicines, bandages, and other first-aid supplies
Question #3: What are the Must-Have Items in My Emergency Kit?
The following is a list of must-have items in your emergency kit. It includes food, water, clothes, light sources, tools, and first aid supplies.
We recommend that you assemble your emergency kit with the things that are most important in case of an emergency.
Question #4: How Can I Be Prepared For A Medical Emergency?
Medical emergencies when traveling, especially overseas, can be a frightening experience. While in some countries healthcare is quite good, in other countries it isn't easily accessible. To help you stay prepared, keep the below tips in mind: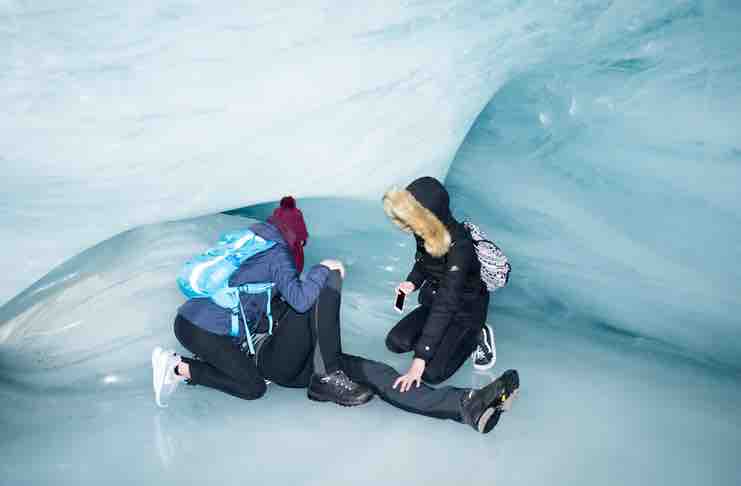 Map out health centers ahead of time
Before you head out to your destination, make a note of hospitals and emergency centers around your accommodations and the areas you are planning to visit.
Make a list of these places and keep them with you. You can also bookmark them on maps for finding out which is the closest one to you and get instant directions towards it if needed.
Talk to your insurance provider
If you have existing health insurance, speak to your agent to understand what kind of coverage they provide and how it works internationally. Make sure your insurance covers your medical conditions as well as any diseases or conditions that might be common in your travel destination.
Also, remember to understand from them how you should go about claiming your insurance and what you need for a claim.
If you are not satisfied with the coverage or other factors in your current insurance, you can also opt for travel insurance to get coverage from multiple emergencies, medical as well as others.
Keep your medical information close
Medical emergencies can come at any time. It is wise to keep your essential medical information with you for such instances. You can have this information on small note cards that can be kept handy or stored in a mobile note that can be shared digitally. Whatever your choice of storage, keep the following information ready with you:
The list of hospital or clinic phone numbers and addresses that you finalized ahead of traveling.

Your primary care physician and/or travel doctor's number.

Your list of allergies

A list of your ongoing or chronic illnesses.

A short document explaining your previous medical history, past surgeries included.

One or multiple emergency contacts

List of prescriptions you are taking
While this list may seem too long to some, you should note that all of this information is to prepare you for the worst. All of this information might not be used but since you are unfamiliar with your destination country's healthcare processing, all this information can be extremely helpful for your treatment. Better be safe than sorry, right?
Make hospital communication as clear as possible
If you are traveling to a country with a different language, learn a few phrases like emergency, help, urgent, please, and others like this to help you get the attention of the healthcare professionals. You can also check these translation apps which you can download and use on your trip. Your medical documents can also be translated in their native language so even a receptionist at a healthcare center can guide you to the right specialist.
If you take the time to learn a few phrases explaining your medical history terms for example diabetes, thyroid, allergy, etc, you can get even faster communication done and proceed to action.
Question #5: How do I Protect Myself Against Crime in Foreign Countries?
It can be tricky to protect oneself against crime in a foreign country. It's always advised to research the country before traveling there and do your best to understand their culture and customs. For example, it's better not to look for or consume alcohol in countries like Yemen, India (some states), Saudi Arabia, and a few others because it is banned. Here's a nice list of the countries where alcohol is banned.
When you are abroad, and especially if you are alone and not part of the majority population, try not to walk around by yourself at night. If possible, travel with someone else. If you feel like you might need protection or help, then contact the nearest police station or police officer as soon as possible for assistance.
Conclusion
Safety is a major concern when you are traveling to an unfamiliar destination. You need to be well prepared for unexpected situations that are likely to spring up. Use the above questions to direct your safety efforts for consciously planning a safe and fun trip.