Searching for a few destination ideas for your next getaway? How about a chartered Yacht Tour? In this post, we'll discuss why Yacht Tours are so much fun, and we'll recommend two of the hottest destinations right now, one is Croatia, and the other is Rabbit Island in Japan!
First, let's explain why we love chartered Yacht tours so much.
3 Key Reasons Why Are Chartered Yacht Tours So Much Fun
The Euphoria of the Sea:

First and foremost, traveling by boat is just an exhilarating adventure. As you cruise along the waves, hopping from island to island, exploring new cultures – you'll collect unforgettable memories. However, don't forget to learn your

Boating 101

beforehand.

No More Crowded Cruise Ships:

If you've been on a cruise ship before, you know what I'm talking about. With a crewed chartered yacht tour – you get some peace by staying away from the tourist crowds on cruise ships.

You're Free To Choose:

A chartered yacht tour gives you much more freedom. You can choose to go island hopping, visit port cities or go on a private exploration to search for a hidden nature reserve. Yacht tours allow you to explore your destination in a completely different way.
It's practically impossible not to enjoy a yacht tour, especially if you travel to exotic destinations like Croatia (along the Adriatic Sea) or to a magical Island in Japan, called Rabbits Island. Let's delve into these two locations to see why.
Croatia & The Adriatic Sea: "The Grand Jewel of Balkan"
There's a reason why Croatia is known as the Jewel of the Balkan. It's one of these enchanted countries that will always amaze you over and over again.
Croatia has amazing nature in almost every region you go to, a rich local culture, and bitter history. But what we love most about it are its 1,200 exotic islands. Only 47 of them are inhabited by humans (!). Croatia's islands are so unique and special, that many consider them as a "civilization of its own".
Some of Croatia's 1,200 islands are practically off of any map. For example, the islands of Lastovo and Mljet were once Army bases. This meant they were off-limits to anyone, for years. Now, however, tourists can take a kayak inside an old submarine, or scuba dive into a downed warplane. Aside from that, you can also do some birdwatching, biking, hiking or enjoy delicious local recipes on any of these beautiful islands.
Check out this video to see the top 10 islands of Croatia:
​​Only Accessible By Boat
So how come these islands aren't packed with tourists all year long? Well, they are quite hard to reach. One of the only ways to explore Croatia's hidden islands is with experienced sailors on chartered yacht tours.
One expert in this field is Via Tours, a company that provides "behind the scenes" experiences and VIP access to hidden sites. They hand-pick the most trustworthy local partners and make sure your trip is taken care of from start to finish, completely stress-free. As some of our followers report, they offer unforgettable trips to Croatia.
What's the best time to explore Croatia? Well, no matter when you visit this fabulous country – you'll end up happy. You can either enjoy the summer days by the sapphire waters or explore charming Croatian Christmas markets during the Winter.
Island Hopping With Rabbits in Japan
Ever heard of the intriguing Rabbit Island in Japan? Well, its real name is Ōkunoshima, and it is mainly inhabited by hundreds (or even thousands) of feral European rabbits that roam the island. Rabbit Island is located in the Inland Sea of Japan and has become an extremely popular tourist destination since viral videos of the place started popping up in 2014.
Watch this video to get a glimpse into this wonderous rabbit island:
The island itself is only around 2.5 miles around (you can walk it in less than 2 hours), grassy and dotted with a beach resort. Of course, you won't take a chartered yacht tour just to see this captivating island.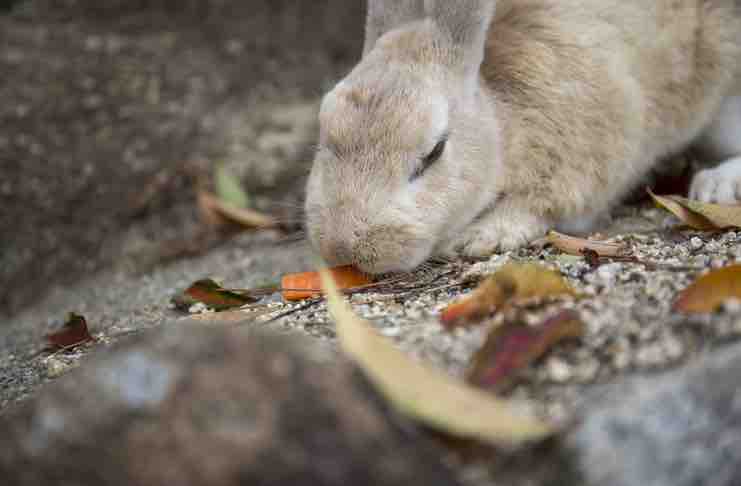 Instead, you can go on a magical island cruise tour and visit charming islands like Osakikamijima Island, Koogeshima Island or Omishima Miyaura – where you'll encounter the beautiful Oyamazumi shrine, the Imabari Castle, the Innoshima Suigun Castle, and more.
You can stop by Osaki Shimojima, where old traditional Japanese houses still remain. If you're climate-conscious like us here at offMetro.com, you'll even be able to do part of the tour on an environmentally friendly yacht, using the power of natural wind only.
Again, you can do this sort of boat tour with experienced companies, who have captains that are familiar with the Setoguchi Ocean. For more information check out this site called Setouchifinder.
To conclude, Croatia and its wondrous islands, as well as Japan and its magical islands – are two great ideas for a yacht tour you can go on this year. You won't regret it…