Preparing your Travel Bucket List? Traveling in 2021 won't be as before. The summer is approaching, and despite the pandemic (and maybe because of it!) millions of Americans are preparing new travel plans.
The previous year was a disaster in terms of traveling. The coronavirus outbreak had not only put a stop to almost all travel plans but also forced people into an unusual lifestyle. The unusual behaviors included travel enthusiasts, like us, locking ourselves in-home for the first time in our lives.
This also compelled the entire travel and tourism industry to bear a huge crisis. According to EHL Insights, the pandemic could lead to a loss of 50 million jobs worldwide, only in the tourism sector. Not only that, but industry experts believe that it will take years for the global travel industry to get the status that it had in the pre-coronavirus days.
A funny (and sad) thing is how people became fond of and comfortable with virtual traveling.
AR and VR technologies allow companies to recreate tourist destinations or attractions. These allow tourists to experience different types of travel adventures from the comfort of their seat.
However, this does require advanced tools and high-speed internet services, like Cox cable, which will allow you the luxury of virtually experiencing unreachable travel destinations.
Having said that, this doesn't mean that people aren't considering traveling at all in the upcoming months. The current trend is heading to places closer to home, traveling locally. That is what experts believe will be growing fast this year.
USA Travel Bucket List:
As per the experts, the following are the destinations that Americans are looking forward to:
1. Upstate New York
Those that had plans to discover New York in 2020 can take their plans to 2021. This place has wonderful waterfalls like Niagara, amazing gorges like the Adirondacks, local farms, beautiful beaches like the one in Lake George, and so much more.
A day trip, a weekend or more can produce unforgettable adventures. For more about this wonderful place check our multitude of Upstate NY posts.
2. Malibu, California
This place has always been a favorite of many, but after months of lockdowns – the demand for glistering ocean views is exploding. In Malibu, you can expect exciting nature excursions, from hiking in trails like the Grotto Trail or the Escondido Falls, horseback riding in Zuma Canyon, scuba diving, or surfing on the beautiful beaches. You can also relax on the beach and enjoy a good swim, paddle boarding, or take a boat excursion to watch whales and dolphins.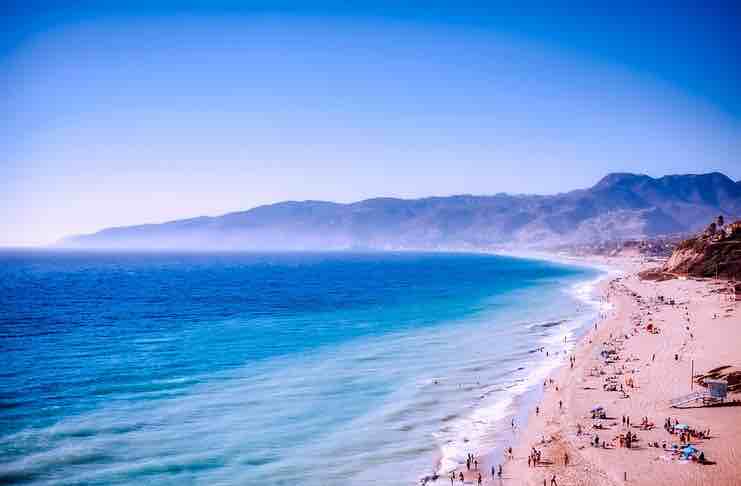 3. Indianapolis, Indiana
If you're looking for a hip destination in the Midwest – then Indianapolis is it. If things go back to normal soon, you'll find local and national bands playing at clubs, and local theater groups performing, every single night. Breweries have been popping up on every street, together with top-rated restaurants, which altogether have created a unique character for the city.
For sports fans, it's also a must-visit city, thanks to the famous Indianapolis 500 – the world's largest single-day sporting event.
And if you're traveling with kids – a visit to the Indianapolis Zoo is a must as well. It's home to one of the largest groups of Orangutans in North America. You and your kids will be able to get up close to these captivating apes.
4. San Diego, California
The place with one of the hardest lockdowns in the country, California, will also be one of the most popular places to explore when things ease down. San Diego's perfect weather and cool style make it a natural on our travel bucket list for Americans this year.
With so many of us who admire our soldiers, the beautiful harbor of San Diego has a lot of history to offer. You'll find USS Midway there, as one of the most impressive museum ships on the planet.
With endless miles of beaches and great restaurants, you can spend days surfing awesome waves and eating delicious food. From time to time you can enjoy some culture by visiting the huge Balboa Park. It contains a handful of museums, gardens, theaters, historic museums, and even the San Diego Zoo.
5. Detroit, Michigan
Detroit might not be on the top of everyone's travel bucket list, but it has been gaining popularity (and energy!) before the pandemic. Lots of young artists and entrepreneurs have been re-building Detroit, turning old buildings into cool coffee shops, museums, and more.
What can you do in Detroit? As the center of the U.S automobile industry, start at the Henry Ford Museum, where you'll see the very first steam locomotive built in 1829. You'll also see the first-ever Ford car, and the car that John F. Kennedy was driving while he was shot and assassinated.
For some nature scenery and a good hike, head to Belle Isle, a small island in the Detroit River. The island is only three miles long and a mile wide, but it's a beautiful place to see. And if you're looking for a little city tour of huge skyscrapers – head to Renaissance Center. It's the skyscraper focal point of Detroit, which includes seven impressive towers, with lots of theaters, restaurants, and shops. After that, you can go on a 2-hour river cruise to relax and explore many of the city's iconic landmarks.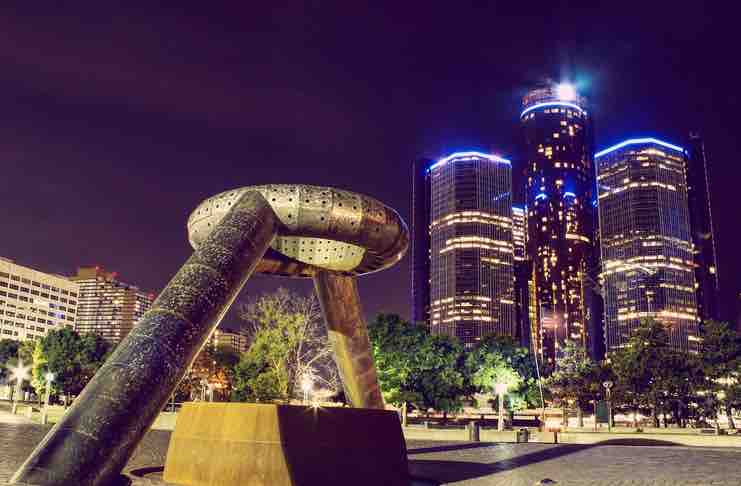 Explore the Unexplored
There are a lot of places that you might have missed exploring within the country. Soon, as the pandemic starts to ease down, It will be time to do just that.