Thinking of making that big and exciting move overseas? Moving abroad is a dream for many. The idea itself offers immense thrill and excitement. Seeing new places and landscapes, learning new cultures, and meeting new people. The experience can bring unforgettable adventures, new financial opportunities and make life better for the generations to come. Despite the great things that may come with migrating to a dream destination, the entire process can be a daunting challenge. You have to find the right country, complete the immigration journey, handle the logistics, and settle in a new culture. Things can get even tougher if you have family and kids because they may face problems adapting to the new environment.
Addressing these challenges may take a lot of time and effort, but the hard work is worthwhile for most immigrants. You have the chance to start a new life that can be both rewarding and fulfilling. Every country has certain norms for migrants who want to live and work there, so you need to understand your options well enough before going ahead with your immigration plans. Here are the most common ideas you can explore to move overseas.
8 Ideas You Can Explore For Your Move Overseas
1. Get a student visa
Perhaps the easiest route for young people who want to move overseas is to get a student visa. Many countries welcome students to join their schools and universities for higher studies. USA, Canada, Australia, New Zealand, UK, Germany, Italy, and Spain are the top destinations in the world for studying abroad. Youngsters arriving here with student visas can work legally while continuing their studies. You can easily work part-time and cover the living expenses, the cost of your studies, and even enjoy traveling around the country.
The best part is that you can even have the student visa converted to a work visa and stay back even after completing your degree. The route also lets you explore the opportunity of permanent residence down the line. Settling in a country where you spent years as a student wouldn't be challenging because you'll be comfortable with the language and culture. A degree from a local university also gives you an advantage in the job market in the country.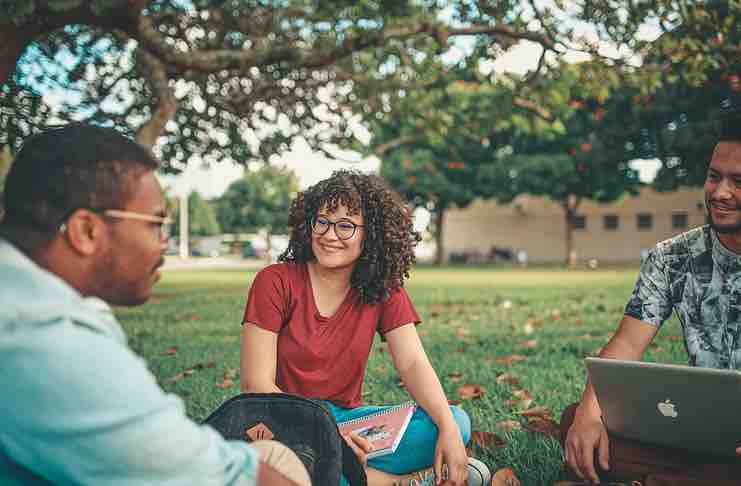 2. Opt for a work-exchange program for students
Students who cannot afford to pay for a university degree in a foreign country can consider gaining access to a work-exchange program. University students who are willing to work during their holidays can explore such programs and travel to countries of their choice. The job period often lasts for three months, so you'll have plenty of time to experience life in another part of the world.
Moreover, the employer may arrange flights and accommodation, although you probably have to pay for these work-exchange programs. The route is popular for people aspiring to live and work (and travel a bit) in the U.S., France, and Ireland. It's meant for the ones who are willing to spend a bit. The age range for the program is often 18-25 years, and there is a limited choice of destinations, so it may not be an option for everyone.
3. Obtain a holiday working visa
If you aren't a student and do not fall in the age group of 18-25 years, you can still explore the option of a working holiday overseas. Working Holiday Visa is a relatively lesser-known option, but it lets you travel and work abroad so that you can fund your trip even if running short of money. You need not worry about paying massive university fees or finding an employer to sponsor a work visa for traveling to the country.
Even as you have a working holiday visa, you can still study and move around in the country without any hassles. Additionally, it's often a one-year visa, which means that you can do, travel and see a lot at the destination during the extended stay. But your nationality decides whether you'll be eligible for the holiday visa option in a specific country, so do your research well before planning ahead. New Zealand, for example, has a very popular Working Holiday Visa program.
4. Find a job and get a work visa
Finding a job abroad may sound daunting, but the effort is worthwhile as it gets you a lucrative opportunity to earn, live and travel there legally. You can work with a company that has branches overseas and is willing to send you there as an employee. It's the easiest route because your employer will take care of the harder part – the paperwork and bureaucracy. So you need not worry about the complicated processes and can just focus on the other aspects of moving abroad. Moreover, you have the assurance of a secure job even as you move to another country.
The other way is to look for a job independently, which can get a tad tougher when you search for one from home. You'll also have to make sure that the potential employer is willing to sponsor your visa. It may be challenging to find a job on your own, but you can search online, tap contacts in the country, and work on acquiring skills-in-demand in your dream destination.
5. Try getting a second citizenship
Getting second citizenship can take some work (and money), but it's perhaps the best way to move to a country of your choice and avail all the benefits that other citizens in the country have. For example, Italy is one of the most popular second citizenship destinations because it's a great place to live in. There are several options you can explore to get a second passport in Italy. You just need to get Italian Citizenship assistance from experts, and they will get you in at the earliest with the best alternative. They can handhold you through the entire process as well.
In most countries, you can acquire citizenship by descent, marriage, or investment. The investment option is perhaps the easiest route for people looking to set up a business overseas by making a hefty investment there.
A dual-status allows you to live and work legally in the country and opens you to the same amenities as the locals. You can even travel to new countries visa-free with a second passport, so traveling around the world becomes much easier.
6. Apply for skilled immigration
Some countries run special immigration programs to invite skilled and qualified professionals to fill up the local skills gaps in certain fields. The process may be lengthy and complicated, but you get a residence visa that allows you to live and work legally if you're accepted. These programs work on a point system that rates you on factors such as education, work experience, language skills, age, and skills in demand. People with more points have better chances of being accepted.
Canada, Australia, and New Zealand run such programs and invite thousands of skilled immigrants every year. They have well-defined programs you can pick according to your skills and background. Once you're in legally, you have good chances of securing high-paying jobs. Additionally, the residence status lets you and your family get all the perks of living there. You can check, for example, the Canadian Skilled Worker program.
7. Work as a UN or EU volunteer
Another interesting way to move abroad is by joining a volunteer program for the United Nations or the European Union. The best part is that you'll be paid a stipend even as a volunteer and get to live overseas without struggling a lot with process and paperwork. The UN hires volunteers for their humanitarian missions worldwide and pays a stipend depending on the location where you serve.
European Union residents can explore the option to volunteer for an EU program. These programs typically cover the cost of travel, accommodation, and health insurance, and you also get a monthly stipend. You can search around for such opportunities online by checking the official websites of these organizations, like Europa.eu. You can even find volunteering opportunities with local organizations within different countries and live there as you complete the assignment.
8. Become a digital nomad
Travel buffs across the globe are embracing the trend and becoming digital nomads. It's ideal for people who want to see the world and aren't tied down by family responsibilities. Rather than working in a typical 9-to-5 job, you can work as an independent contractor from home, or from an ever-changing AirBnb. Since you need not be stuck with an employer, there are no hassles about leaves and locations, and you can work from any part of the world.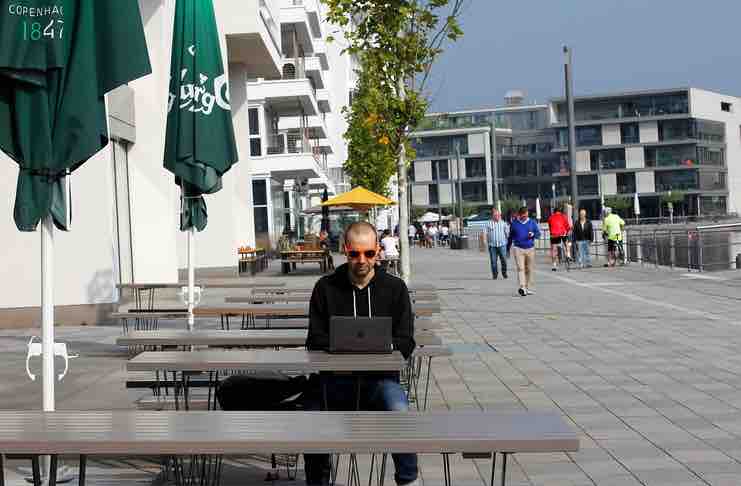 There are opportunities galore, and professionals like copywriters, technology geeks, designers, and architects are moving over to independent assignments so that they can stay true to wanderlust. Some destinations also offer visas for digital nomads and remote workers. It's easy to travel and live in the country of your choice and make money and get your payments online. If you're good at what you do, you never have to worry about getting a job, as you have a regular income source and strong connections in the industry.
Moving abroad isn't as hard as you may imagine because there are plenty of options to explore. You can consider one that works according to your situation and expectations. The right option will fit into your budget and ensure that you can live and work in the country of your choice. It makes sense to go the extra mile with research about all these options and choose wisely.