Whether you want to look after your mental wellbeing, get a fresh perspective, learn some new skills, study for a degree, see parts of the world you've never seen before, pick up a language or just escape for a while, there are so many reasons why you might consider a career break. And what better way to spend your time than visiting new places.
The problem is, the world's a big place and unless you've already got your bucket list written and ready, you might not know where to start! With so many exciting destinations to choose from, it really does depend on what you want to do with yourself during your career break and whether or not you want to travel alone.
In this guide, we're going to pull together a list of 10 of the best places around the world to take a career break and the exciting adventures you can have while you're there. So get your notepad ready and start jotting some of these ideas down.
10 Best Places Around The World to Take a Career Break:
Europe
Europe is a big place and one which is perfect for road trips or interrailing. It's the ideal place for travellers with itchy feet who want to see as much as they can! That said, if you're not looking for a fast-paced adventure and instead would like to take the opportunity to slow down, and relax, then why not consider the destinations below.
1. Italy
Immerse yourself in history, culture and some of the finest food the world has to offer with a career break in Italy. You can always visit the hotspots, but why not avoid the overly hyped destinations and find your own slice of paradise instead. For example, perched on the cliffs of the Amalfi Coast you'll find beautiful towns and villages like Positano and Sorrento.
2. Sweden
No matter what the time of year, Sweden is always a beautiful place to visit and is particularly perfect if you love looking around old castles and palaces – because they've got plenty! You can soak up the cosy Scandinavian culture and try to get a glimpse at the Northern Lights as you experience this Nordic dream.
3. Iceland
If you're looking for a volunteer opportunity you'll never forget, why not work in one of the world's most beautiful landscapes. Whether you want to help protect the nation's children, preserve its lagoons and whale populations or get creative at the world-famous film festival, there's something for everyone in Iceland!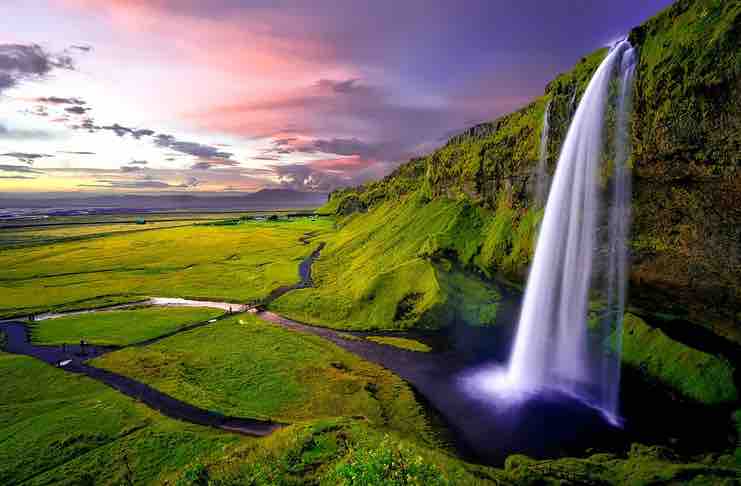 Oceania
When it comes to career breaks in Oceania, it's mainly about travelling and soaking up the great weather. In fact, Australia and New Zealand are two of the most popular destinations for career breaks and it's not hard to see why!
4. Australia
If you love water sports, days at the beach or adventure sports – what's not to love! It's also simple to get a working visa out there if you wanted to do something during your break. But alternatively, if you just wanted to kick back and relax then Australia is certainly the place to do it. If you're in Sydney and looking for good meat restaurants – read this.
5. New Zealand
If you like national parks, rolling hillsides, panoramic views, snow-capped mountains and most importantly, great wine, then New Zealand is the career break destination for you. Whether you want to relax by the water or get involved in extreme sports, this delightful nation has it all.
If you're looking to explore New Zealand by bike – check out this post. Definitely one of the best places around the world for amazing scenery and adventure.
South America
If you want to learn Spanish, enjoy breathtaking views and get to grips with a rich range of cultures, history, traditions and foods, South America has something to offer every type of traveller. However, there is one destination, in particular, that is perfect for those considering a career break.
6. Ecuador
Straddling the equator, Ecuador is quite literally in the middle of the world. As well as being a safe destination, offering affordable living and great year-round weather, it is home to the world's first and second UNESCO World Heritage Sites, most notably, The Galapagos Islands.
The islands can only be reached by flying into Ecuador and once there you'll be blown away by the wildlife. So if you're an animal lover, this South American gem is perfect for spotting fur seals, giant tortoise, sea lions, penguins and more.
Asia
Asia is the largest continent and is home to some of the most incredible countries and magical cultures this world has to offer. Made up of India, China, Japan, Bhutan and Bali to name just a few, there are so many wonderful countries to explore that you'd need a whole lifetime to do it. But for now, why not make a start with our suggestions below.
7. Vietnam
Vietnam is not only an affordable and safe travel destination, but it's also popular for its breathtaking landscapes, world-famous beaches and great coffee. It offers a truly unique travel experience and incredibly rich culture.
Though the language barriers and limited infrastructure can pose a challenge, this is exactly what makes it such a great place to visit. So if you're looking for something a little different and a chance to discover more about yourself, Vietnam is probably one of the best places around the world for this task.
8. Sri Lanka
Sri Lanka has been named the 'pearl of the Indian Ocean' and is famous for its beautiful beaches, great food, wildlife and friendly locals. It's the perfect place for a career break if you want a mixture of volunteering opportunities, beach breaks, exploration and even surfing.
9. Singapore
Singapore is a little different to the other Asian countries we've covered so far in that it is not a coastal location and the only beaches are those on the Sentosa Island resort. However, this powerhouse of a nation offers plenty of themed attractions and lush rain forests to make up for the lack of sand between your toes.
From indoor waterfalls and infinity pools to the world's largest glass greenhouse and bungee jump towers, Singapore is a career break destination like no other.
Africa
Africa is the second biggest continent on the planet and is famous for its outstanding natural beauty, incredible wildlife and traditions that have stood the test of time. Again, there are so many places to visit here, but we thought we would focus on one of the continent's most popular and relaxing spots.
10. Morocco
Last on our list is Morocco and in particular, Marrakesh. This is the ideal place to go for a career break if you're looking to unwind and take care of your mental wellbeing for a while. You can spend your days relaxing in the traditional and soothing hammams and dining out on delicious Mediterranean cuisine.
You can also do a spot of shopping at the world-famous souks, soak up historic sights and shrines and finish your day off with a walk around its peaceful gardens. You'll come back feeling like a totally different (and much more zen) person.
I hope you enjoyed our list of top 10 Best Places Around The World to take a Career Break…