You don't need to go all the way to Europe to get your fix of Dutch culture. The Caribbean island of Curaçao is an autonomous country within the Kingdom of the Netherlands that is just a four-hour nonstop flight from JFK.
Though Dutch is the official language of the island, Papiamentu, a melting pot of Spanish, Portuguese, French, Dutch and English, is widely spoken between locals. The language reflects some of the many influences that have contributed to the country's multicultural identity. If you learn just one word, make it dushi, which means sweetie or sweetheart in Papiamentu. Suffice to say dushi is always positive so if someone or something is dushi, take it as a compliment.
Locals cherish their island's beauty and don't take their natural resources for granted. Renewable energy is expanding and improving, with wind power significantly reducing the country's dependence on oil.
If you're looking for an island getaway loaded with culture, cacti-studded visual flair, stunning beaches, awesome outdoor adventures and an inclusive vibe, swipe right on Curaçao for a perfect match.
Get Outdoors
The Beaches
With over three-dozen beaches, beachcombers have their pick of everything from semi-secluded coves with calm water to rugged stretches with dramatic surf.
Playa Knip consistently ranks as one of the Caribbean's best beaches. It is actually two protected beaches, Grote Knip (Big Knip) and Klein Knip (Little Knip). Whichever one you choose, they both offer memorable swimming and snorkeling. The water is sparkling clear and an impossible shade of blue that seems lifted from a box of Crayola crayons.
For those who do head to Playa Knip, don't miss Liberty Suares' signature SUP yoga class. Suares is a hometown girl and the owner of Liberty Yoga. As Curaçao's first floating yoga studio, there are no walls, just ocean and sky. You'll practice child's pose and downward facing dog surrounded by gentle waves on a sturdy paddleboard, with Liberty as your competent guide.
Hiking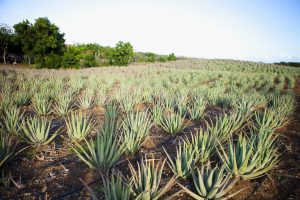 To see nature it in its pristine state, head to Christoffel National Park, home to Curaçao's highest peak, Mount Christoffel. It takes a few hours to climb to the top, where you will be rewarded with stunning views all the way to Venezuela on a clear day. The landscape is rich with cactus and aloe plants.
The fairly challenging trail is clearly marked though guided tours are a popular option. Go early, before the sun peaks. Don't forget to bring water and sunscreen.
Sustainability

Curaçao enjoys a consistent breeze that keeps you feeling cool in spite of the high temperatures. But the breeze is doing more than just keeping you from sweating.
Curaçao is on the forefront of harnessing wind into energy. You may notice the clusters of tall white wind turbines as your plane makes its descent. Every unit of electricity generated from a wind turbine replaces one that would be otherwise be generated from fossil fuels. These wind farms are among the most efficient in the world and the rest of the Caribbean is looking to Curaçao as a model for renewable wind energy.
Cycling in Willemstad is fun, particularly in Petermaai, where traffic is light and the street life colorful.
Cultural Attraction
Willemstad
The Dutch arrived in Willemstad, the country's capital and a UNESCO World Heritage Site, in the 1630s. Today, Dutch colonial architecture in a vivid color palette, adds visual panache.
There's a small but prominent Jewish community on the island. Fleeing anti-Semitism, the Jewish people started arriving from Europe in the 1650s, when the island welcomed them.
To get a better understanding of Jewish history, visit Mikvé Israel-Emanuel Synagogue. Consecrated in 1732, it is the oldest synagogue in continuous use in the Western Hemisphere. It features an unusual Dutch-Portuguese Jewish tradition of a sand-covered floor. The sand is there to remind parishioners of the Jews wandering through desert in biblical times as well as to pay respects to their Iberian Peninsula ancestors, who used sand to muffle the sounds of their Hebrew prayers during the Inquisition.
Insider Tip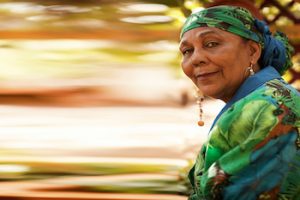 Curaçao has a rich tradition of herbal medicine and grande dame Dinah Veeris is the island's foremost authority on herbal healing. Visitors may tour Dinah's Den Paradera garden, which means "the place where you feel at home". She treats symptoms from insomnia to impotence with her freshly foraged remedies, teas and love potions.
Stay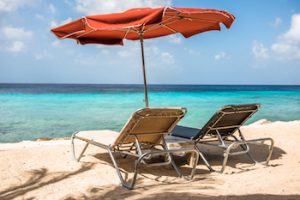 Car-free visitors may want to stay in Willemstad. Scuba Lodge is a boutique hotel and PADI dive center just steps from town. The 28 rooms and 11 apartments offer modern comforts.
Next door, Bijblauw is a delicious oceanfront restaurant and boutique hotel with bright and airy guest rooms that are the essence of beach-chic.
For those who want to enjoy a beach experience out of town, Oasis Coral Estates is perched on 350-prime beachfront acres. Simple European-style rooms with kitchenettes, restaurants, a dive center and a top-notch spa add creature comforts.
If you're looking for a large upscale resort, the Santa Barbara has it all. Pools, a protected beach, water sports, a children's club, a golf course and guided activities such as hiking and mountain biking, are some of the onsite options.
Food and Drinks
Like its people, Curaçao's cuisine is a blend of cultures. You'll see lots of tropical produce and fresh fish on local menus but it's often got a Dutch twist of Gouda cheese.
Seafood is the island's star so it's a good bet if you're not sure what to order.Try Fishalicious for briny bites and a fine international wine list.
The cocktail culture is booming and Luke's is the place to dabble in it. Locals and tourists come for the friendly atmosphere and farm-to-glass drinks enhanced with healthy ingredients like acai berries.
Get here
Fly JetBlue from JFK to Curaçao and you'll be there in four hours.
When you're at JFK, check out their blue potato farm and produce garden at terminal 5. Its goal is to promote New York agriculture and help to educate the community about urban farming.
The airline is committed to a healthier environment. With so many flights to the Caribbean, a sound marine ecosystem directly impacts their business. They have partnered with The Ocean Foundation to show the value–including the economic value– of clean beaches and unspoiled shorelines.
For more information go to www.curacao.com.