Tucked between the more developed Costa Rica and the lesser visited El Salvador and Honduras, Nicaragua is an up and coming Central American tourist destination, perfect for those looking to forego the inclusive resorts. It is a great option for the budget traveler who likes to save a few bucks without compromising the beauty, culture, adventure, or relaxation that many envision when traveling to a tropical paradise.
From its pristine beaches with world-class surf breaks to the active volcanoes and fertile jungles, Nicaragua is the ideal destination for both the adventurous backpacker as well as those looking for a more comfortable beach vacation.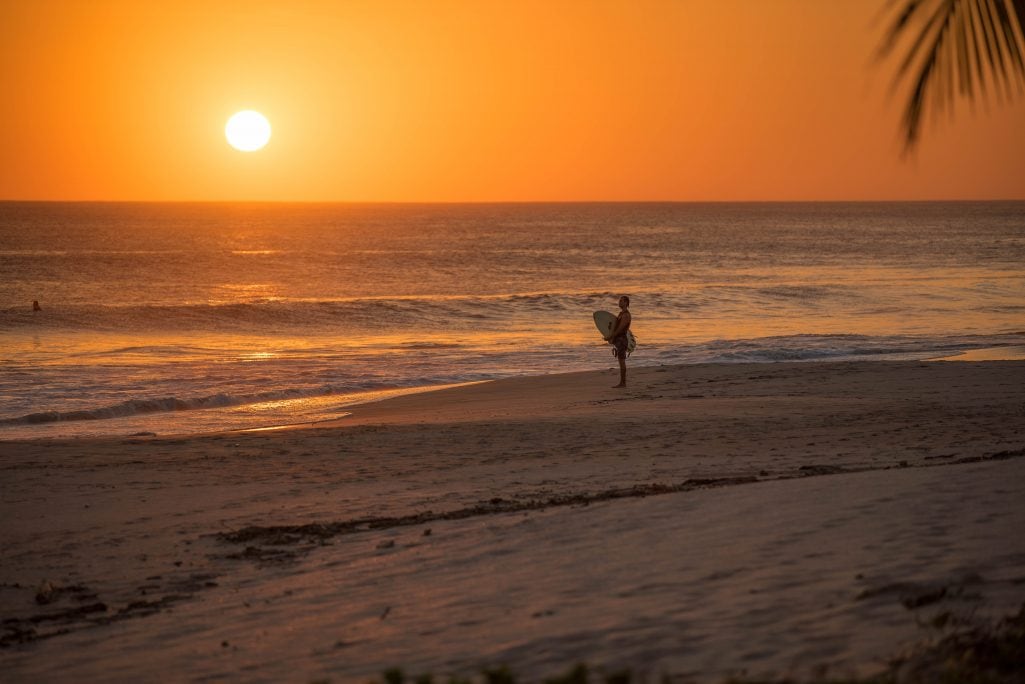 Surf and Relax in Nicaragua
Hacienda Iguana, located on the southern Pacific coast, is home to Playa Colorado — a mile-long white sand beach with one of the best surf breaks in the country. Although not the cheapest destination, this gated community is full of affordable houses that can be rented out on AirBnB. The community also has a few restaurants, a cafe, surf shop, beach bar, and two small markets. Playa Gigante is a small fishing village that is worth the one-hour walk from Hacienda Iguana (easily done during low tide along the beach) for some cheaper seafood and a more authentic feel. San Juan del Sur, another nearby destination is perfect for those looking to experience Nicaragua's nightlife.
Getting there: Most rental property owners will organize direct transport from the airport in Managua to the community, although those wishing to save some money may opt to take a local bus from Managua to Rivas, and then a taxi to the community. Be sure to know the name and address of the property where you're staying before arriving, as the guards at the entrance will need to know.

Explore The Paris of Central America
A trip to Nicaragua is not complete without experiencing the sights and sounds of Granada, the first European city in mainland America. Cobblestone streets meander amongst colonial architecture, inviting visitors to get lost in a city deeply rooted in Central America's history. The Parque Central is a bustling square in the center of the city, and is a great place to be based during a stay in Granada. Be sure to wander down Calle de Libertad, a street lined with bars, restaurants, shops, and hotels, or get outside with a trip to the Mombacho Volcano National Reserve.
Getting there: Take a taxi from the airport in Managua, or take a bus (the cheaper option) from Mercado Huembes or the La UCA Station. There are also shuttles that can be found at the airport.

Find Outdoor Adventure in Nicaragua
Ometepe, a picturesque island in the center of Lake Nicaragua, is home to two of the country's taller volcanos, Concepción and Maderas. While on the island, it is possible to hike one or both of the volcanoes, but be sure to be prepared with plenty of water, proper layers, and solid fitness, as both hikes are large undertakings. A hike to the impressive 64-meter San Ramon Waterfall is less demanding than the two hikes previously mentioned, but is no less worthwhile. During a stay on the island, it may be a good idea to rent a motorbike as a convenient mode of transportation.
Getting there: The best way to get to the island is by taking an hour-long ferry from San Jorge, which can easily be reached by taxi from Rivas.
Visit a Central American Coffee Plantation
The northern part of Nicaragua is home to plenty of coffee farms, many of which offer tours that give visitors insight into the process involved in coffee production. La Hammonia Farm, located in the highlands of Matagalpa, is a sustainable and organic coffee farm in the rainforest of Northern Nicaragua. A variety of tours and tastings are offered, and may be a great option for a day trip from the city of Matagalpa.
Getting there: Buses to Matagalpa can be found at the Mercado Mayorero, which is easily reached by taxi. From there, a taxi can be taken to the coffee farm.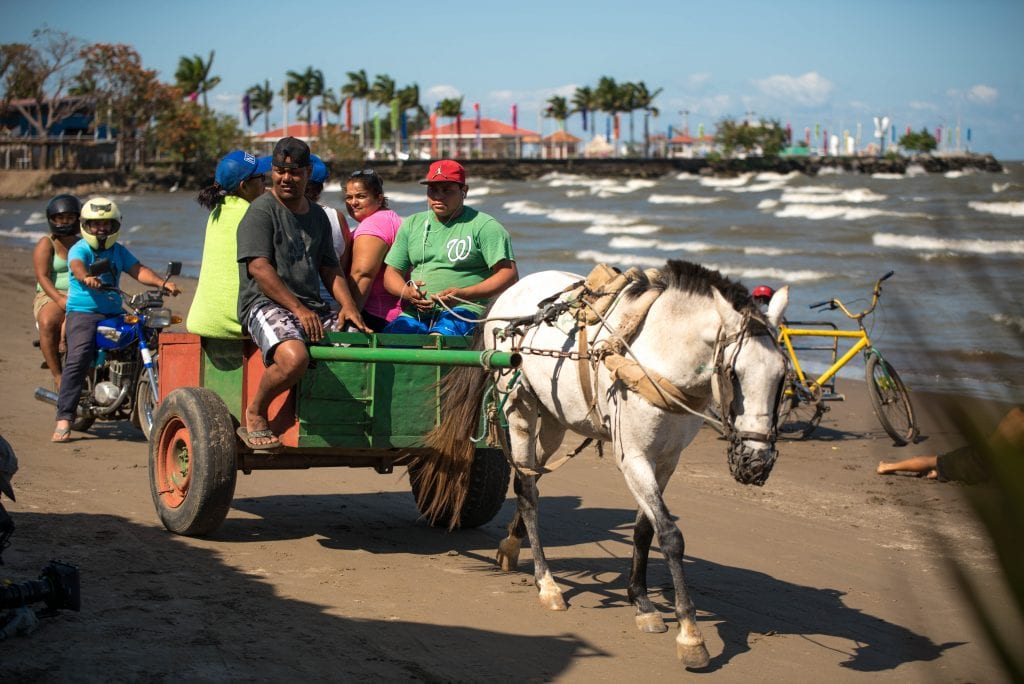 Inside Tip:
Although there are other smaller airports throughout the country, Managua is the main hub for international travel to and from Nicaragua. Like most countries, it can be beneficial to familiarize yourself with the language before traveling. Although many individuals do speak English in the cities, common knowledge of Spanish (or at least an attempt) is appreciated by the locals, and makes travel through the country a bit easier.