Panama City is tall and white, each glass building outdoing the last with funky facades that create curves and shapes in the skyline. Beneath the skyscrapers, street art scrawls profound messages—next to a handwritten advertisement for mangoes, an ask and answer: 
What's deeper than the abyss? Sadness. And the cocktails! This New York drinker had muddled fruits she didn't even know existed. But above all, the cuisine. More on that later.
I went to Panama City with only one mission in mind: to acquire a Panama hat (even if they're made in Ecuador!) but I found myself greeted with profuse alternatives—local crafts and art, challenging and transportive menus, and too many rooftop bars for my allotted 4 sunsets in the city.
What to Do:
The Canal
The number one tourist attraction in Panama is not exactly beautiful, but it's a great place to nerd out on history, engineering and culture. You can watch boats inch through the canal—they build them so big now it's almost like they're squeezing into too-tight jeans—then tour the extensive museum highlighting everything from the canal's builders to the interesting ecological system the canal created. ($15 to enter)
Casco Viejo
Walk the streets of Casco Viejo, ripe with vivid walls for Instagramming. The narrow lanes are dotted with stores, ranging from packed souvenir shops to art galleries, to shops full of Panamanian designers and handcrafts. Stop into Diablo Rosso for a selection of fashions and crafts by Panamanian designers as well as a couple gallery rooms, and check out the shop UnderCover, too, which stocks a lot of work by local street artist Rolando de Sedas, known as Rolo.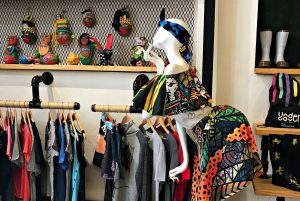 Bio Museo
Frank Gehry's Central American masterpiece is as colorful as the crumbling old town. Designed to resemble the rain forest canopy, its complicated exterior is indeed a nice impromptu umbrella during Panama's unexpected thunderstorms. The architectural feat houses a biodiversity museum on Panama's incredibly unique ecology ($18 entry).
Eat and Drink:
Tantalo
This old city hotel, restaurant, and bar, serves yummy modern takes on Panamanian cuisine, but you should come specifically for lunch. Every day the kitchen offers the staff meal to customers—an authentic daily creation of what's available for the chefs to be creative with and throw together. This is gourmet eating like a local ($7-$30). Head to the hotel's roof for a nightly party with music and performers who engage the crowd. Amazing views and gin and tonics the size of your head will keep you returning, but don't forget to rooftop hop—from Tantalo, you can spot several other roof parties happening any night of the week. 
Calliope
Housed in an imposing old theater, the beauty and drama of Calliope's space almost overshadows the food. Almost. Try the lamb chops, the tuna tartare and do not sleep on these cocktails. Their drink menu is extensive—highlights include the Gin Mare Tonic with grapefruit and peppermint, and the Buco Pisco with jalapeño syrup. (Bites range from $7-$35).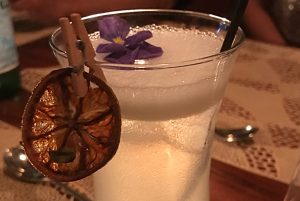 Maito
This ultra mod establishment is not easily accessible by foot, but worth the $3 uber ride (yes, Uber is safe, easy and stupid cheap anywhere you need to go.) We spent an entire evening in Maito's chic dining room, trying to decipher the menu in Spanish without the help of English-speaking waiters and zero wifi, but ended up delighted by all of our blind choices off the Italian, Asian and Central American fusion menu. Rich pastrami tacos, the pasta carbonara, and a chow mein with tempura duck, were all outstanding ($9-$33).
Where to Stay:
Tantalo Hotel
Rooms designed by individual artists give the place a bohemian feel. The Tantalo Hotel is best suited for the chill-at-heart—it's well located in the center of old town, but that means it can be loud at night. (Around $135 a night)
Intercontinental Miramar Panama
For something quieter (and with a pool!) the Intercontinental is right between old town and new town, and the nightly buffet is an unexpected respite from the heavy, rich food you'll be eating everywhere else. (Rooms start at $145).
Holiday Inn Express Distrito Financiero
This place has been recently renovated and is very comfortable. It's off the beaten path in the financial district, so it makes you feel like you're doing something important, even if you're not. ($78/night).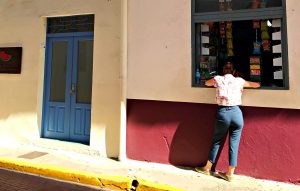 Getting there and around:
Copa Airlines offers cheap, easy nonstop flights to Panama City. Once there, check out the easy and efficient metro, or uber away. If you stay in old town most of your activities will be walkable.
Header photo by F Delventhal. All other photos by author.