If you think Texas is nothing but Sunbelt sprawl, a visit to the Houston Museum District may change your mind. This urban zone is home to a whopping 20 museums and cultural gems, all within a cozy 1.5-mile radius.
Its compact nature makes the cosmopolitan Museum District easy to discover on foot. A hip hotel, delectable dining options and a bike share program sweeten the car-free deal, challenging the notion that this town is exclusively car-centric.
Big Texas doesn't mean spending big bucks; a dozen of the institutions are free while the rest provide a designated complimentary admission time. Get set for an art-infused getaway to the Houston Museum District.
The Must-Do Art Experiences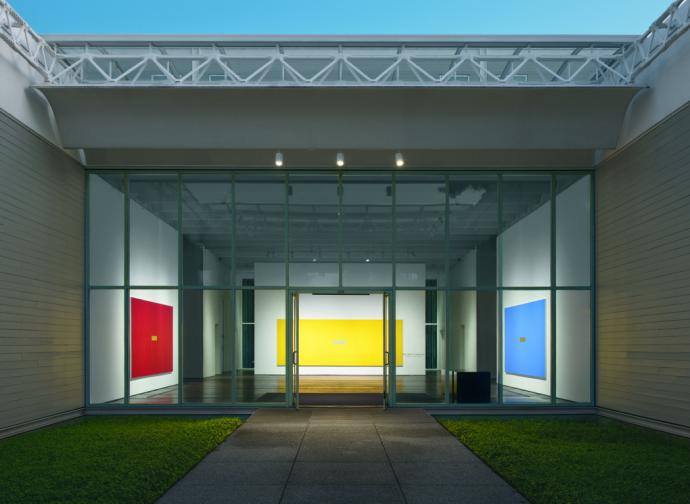 The Menil is one of the world's most formidable private collections. Housed in an understated building designed by Renzo Piano, the maze of art and greenery is bathed in exquisite natural light. Surrealist, pop art and African tribal works are standouts.
The Menil treasury includes the Rothko Chapel. This meditative space's lofty mission is to inspire peace, freedom and social justice through art. It's located in Montrose, Houston's answer to Bushwick.
The Museum of Fine Arts, Houston, known as the MFAH, is one of the country's largest art museums. It encompasses over 65,000 works from six continents, plus a world-class sculpture garden. The collection's highlights include Impressionist and Renaissance works. A curated selection of mouth-watering food trucks can be found in the MFAH main parking lot each afternoon. Save your lunch receipt and you'll receive free same-day admission.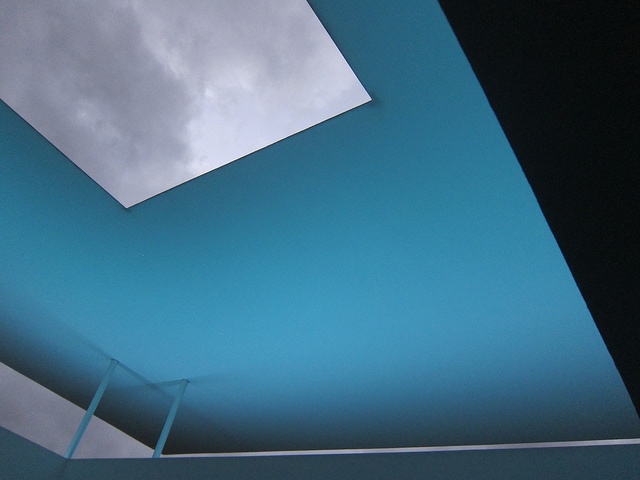 If you caught James Turrell fever when his temporary exhibit was at the Guggenheim, you're in luck; Houston sings a veritable love song to the artist. The leafy Rice University campus is home to Skyscape. The pyramidal structure is equipped with an LED light sequence that projects onto the ceiling and through an aperture in the roof. At twilight, Turrell's composition of light compliments the natural light for a reflective experience that borders on otherworldly. Free each evening at sunset, but reservations are necessary. If you're still not satiated, there's a permanent and equally psychedelic Turrell exhibit in the basement of the MFAH.
The Eats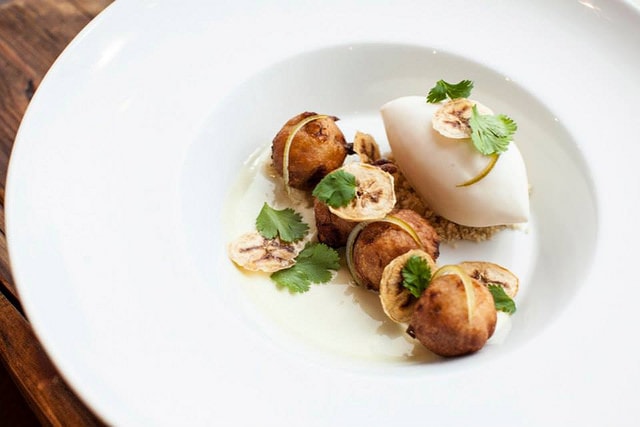 The fashionable Museum Park Cafe manages to blend influences of new Nordic cuisine, such as pickling and smoking, with Southern staples like flaky biscuits. Hometown Chef Jason White hits a grand slam with his take on steak tartare. The raw meat is expertly tamed by the addition of pickled mushroom, crisp caper and preserved egg yolk.
If you want to indulge in a fortifying lunch between cultural stops, casual Danton's is the place. Houston's culinary scene is influenced by its proximity to Louisiana, so it's no surprise that rich seafood gumbo, loaded with gulf shrimp, crab and oysters, tastes straight from the Bayou. Flavor-seekers should try the Crab Danton, the just-cracked crabmeat enhanced by a zesty remoulade sauce.
The Zaza is a boutique hotel with a Texas twist. The art-laden walls, cattle horn accents and opulent guest rooms make an excellent Museum District lair. If it rains on your parade, the hotel shuttle will pick you up anywhere within a 5-mile radius. After you dive into the art scene, refresh by the Zaza's delightfully decadent pool, the perfect place to cool off from Houston's legendary humidity.
Getting to Houston
Dozens of daily nonstop flights from NYC take three hours. Ride the Super Shuttle into town from Bush or Hobby, Houston's dual airports.

Getting Around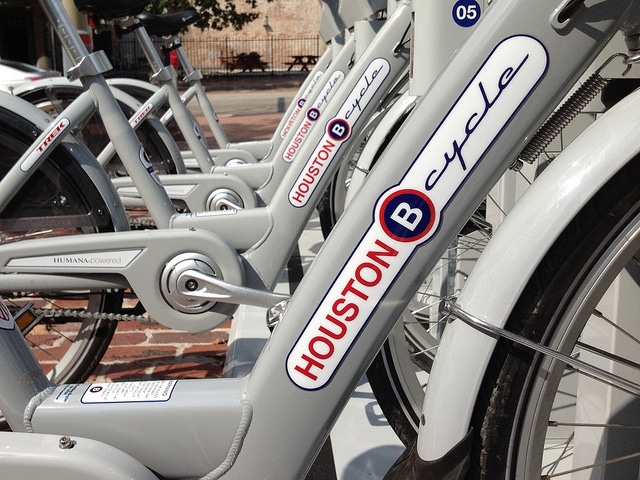 Houston's Metrorail covers 13 miles and will whisk you from downtown to the Museum District in minutes. B-Cycle bike share will have you pedaling on a comfy cruiser-style bike for only $5 for a 24-hour pass.
For more information, go to www.houstonmuseumdistrict.org and www.visithoustontexas.com.